Your Relationship with Your Financial Adviser? It's Complicated
Social scientists theorize that people have two main decision-making styles: mostly emotional or mostly rational. This can make a financial adviser's role in helping clients make good choices interesting … and surprising, as two clients' stories show.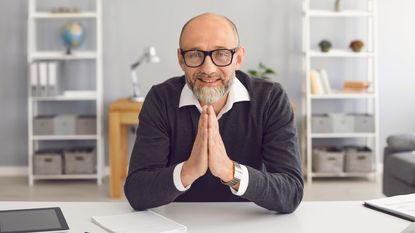 (Image credit: Getty Images)
Trusted advisers are honest and empathetic — especially as we learn more about our clients' motivations and other experiences. These factors, and how they are revealed to us, may be the biggest test of the strength of our professional relationship.
The personal stories of two of my clients over the years illustrate how complex these relationships are, and how good advisers tailor their approach to allow their clients to make good decisions, balancing their social and emotional needs without sacrificing their financial goals, and vice versa.
A Call from Out of the Blue
Some years ago, my longest running prospect for wealth management services passed away from an incredibly aggressive cancer. Stan and Carol had sold a successful business in their 50s and retired early. We had met many times over about eight years. Stan was headstrong and insisted on managing their investments himself online to avoid paying fees. They often called me just to ask a few questions. Although they often followed my suggestions, Stan never would agree to engage our firm. At one point, I told the couple that I would no longer meet with them. I just could not take the time away from my clients and more promising prospects. Stan continued to occasionally call anyway.
Subscribe to Kiplinger's Personal Finance
Be a smarter, better informed investor.
Save up to 74%
Sign up for Kiplinger's Free E-Newsletters
Profit and prosper with the best of expert advice on investing, taxes, retirement, personal finance and more - straight to your e-mail.
Profit and prosper with the best of expert advice - straight to your e-mail.
Then one day, a year or so after I had seemingly severed our relationship, Stan called me from his hospital bed. Stan was frail and sickly, lying among a multitude of get-well cards, flowers, books and gifts. His children and grandchildren stood in the hallway while Stan and Carol asked me to take over and be Carol's sole financial adviser after his death. I left his room to encounter his children I had yet to meet. They each knew who I was and thanked me for coming to see him and for all the years of service. I did not correct them.
Some weeks later, after Stan had passed, I met Carol at her home and began the process to settle his estate, transfer accounts, update her ownership of shared assets, collect insurance proceeds, manage the health care coverages and medical bills, revise all her beneficiary designations and, finally, update her Last Will and her Revocable Trust to match some recent changes in the law and to comply with her desires relative to her descendants.
Early in that process, Carol revealed that Stan had always seen me as the most forthright and direct of his advisers, and he knew he could trust me. When it came time to depend on an adviser, I was his first choice; I never would have guessed.
A Retired Doctor Wants to Live Out His Days Independently … Or Does He?
Stan's story reminds me of another unexpected outcome some years before with a widowed physician and his equally successful son, a surgeon living in another state. Dr. Rashford had served his small Midwestern town for more than half a century as its most popular obstetrician. In his retirement, he and his late wife were beloved for their tremendous generosity and philanthropy. Dr. Rashford was already a banking client when I met him in the local bank branch to discuss his estate plan.
The two of us hit it off quite well in spite of the 50 years that separated us, meeting monthly for breakfast. His primary goal was to live his final days independently in the home where he and his wife had resided most of their marriage. The first time we met for breakfast was at an Irish pub, Dr. Rashford was still driving himself. I was surprised by his breakfast order: eggs, rashers, bangers, grilled tomato, toast and a pint of Guinness Stout. I had the same, and that became our monthly tradition for about a year.
Under a power of attorney, I went about establishing relationships for anticipated personal and medical services, food and prescription delivery, maintenance, housekeeping, gardening and even a driver. My firm took over management of his investments, his private foundation and paying his bills.
One day, well after we had ensured that Dr. Rashford would indeed be able to live independently, his son, with whom I had spoken only a few times, called me. He was surprised during a recent visit with his father to find that I was his attorney-in-fact and had set up home services without consulting him. Now that Dr. Rashford's health was fading, his son had decided to move him north to live with him, sell the family home and take over his finances.
When I reached Dr. Rashford, he was so happy that his son was showing such an interest in him and was looking forward to moving in with his family. I had simply not understood that Dr. Rashford valued his son's attention and relationship more than anything else, including his independence.
The Lesson Here for Clients and Their Advisers
As professional fiduciaries, we are trained and motivated to act with reasonable care in advising our clients in all areas of planning, administration and investments. We must avoid conflicts of interest or self-dealing, of course, but placing our clients' needs first requires that we understand those needs, which is not always apparent.
These two clients' stories reveal the true nature of professional relationships. In both cases, my relationship with the client met their needs at the time, even when my services were not wanted. I delivered on the value proposition that I had offered in both cases.
We view our relationships through the prism of our personal perspective, based on our past experiences and our current motivations, and judge those relationships as successful or not based on those criteria. Even though we are aware that circumstances change quickly, and are mostly out of our control, we may be disappointed when they do.
If you want to build a strong professional relationship, whether you are the client or the adviser, you may want to put aside your expectations and make room for a new perspective. We do not all think or make decisions the same way, but perhaps that is why we depend on others in the first place.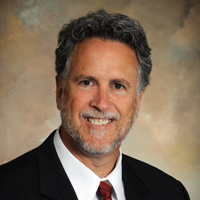 Senior Vice President, Argent Trust Company
Timothy Barrett is a Senior Vice President and Trust Counsel with Argent Trust Company. Timothy is a graduate of the Louis D. Brandeis School of Law, past Officer of the Metro Louisville Estate Planning Council and the Estate Planning Council of Southern Indiana, Member of the Louisville, Kentucky, and Indiana Bar Associations, and the University of Kentucky Estate Planning Institute Committee.