What's Your Strategy for Maximizing Your Social Security Benefits?
Deciding when to start taking your Social Security benefits can have significant financial consequences. Here are some of the factors you should think through.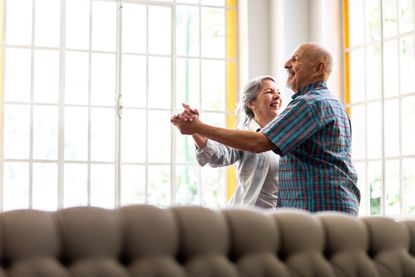 (Image credit: Getty Images)
Deciding when to take social security is a bit like playing chess. You'll need to strategize and think a few moves ahead to maximize your benefit because age and timing matter. Applying at the youngest age possible, 62, reduces a monthly benefit 25% to 30% for the rest of your life than if you had waited until full retirement age. Delay until the latest age possible, 70, and that monthly benefit increases 8% each year you wait past your full retirement age, a bonus of 24% to 32% depending on your birth year.
Your birth year matters because the full retirement age is rising -- from 66 for people born between 1943 and 1954, to 67 for those born in 1960 or later. If your birth year falls between 1955 and 1959, the full retirement age rises two months every year.
The retirement age isn't the only thing that's changing. The rules for claiming Social Security are different for those born after Jan. 1, 1954. This includes the majority of people filing for benefits today, and the changes especially affect married, two-earner couples.
First, the basics: Individuals pay into Social Security their entire working life in order to receive a steady stream of income in the form of a monthly benefit once they retire. The benefits are based on the person's 35 highest years of earnings. If you don't have 35 years of earnings, then zeroes are entered for the remaining years, reducing the monthly benefit.
As pensions disappear and life expectancies rise, a guaranteed lifelong income that isn't tied to the stock market has tremendous value. "Social Security is the best deal out there," says Diane M. Wilson, a claiming strategist and founding partner of My Social Security Analyst in Shawnee, Kan. "It's an annuity that lasts a lifetime, and it's indexed to inflation."
Maximizing that benefit has produced a cottage industry of claiming strategists to help retirees determine the best time to start taking benefits, but it's not a simple calculus. "In the end, it's a longevity decision," says Kurt Czarnowski, who counsels clients about Social Security at Czarnowski Consulting in Norfolk, Mass. "If you knew when you were going to die, all this would be a snap." Instead, people should understand their choices and make an informed decision, he says.
Managing Editor, Kiplinger's Retirement Report
Siskos is an old hat with the Kiplinger brand. More than a decade ago, she spent eight years writing about personal finance for Kiplinger's Personal Finance magazine, including a monthly column—Starting Out—that served young adults. That was in her salad days. Now she's turned her attention to an audience she hopes to join in a decade or so: retirees. Siskos is the managing editor for Kiplinger's Retirement Report. In between, she broadened her personal-finance repertoire with real estate and investing stories at Old-House Journal, Investing Daily and U.S. News. She comes to Kiplinger by way of the Newseum, where she worked as an exhibit editor.