What 'Non-Financial Assets' Should Be Included in Your Estate Plan?
When you organize your will, trust and legal documents, don't forget about your memories, values, traditions, philanthropic vision, key skills and beliefs.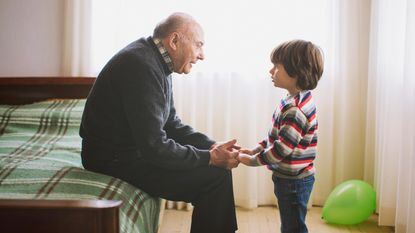 (Image credit: Getty Images)
Most estate planning attorneys do a fantastic job helping their clients set up the proper legal structures to transfer financial assets, but they often don't consider the intangibles. That's where legacy planning comes in. Legacy planning goes beyond your financial assets and considers your impact on your family and the world.
7 Components of a Non-Financial Legacy
Consider including these intangible components in your estate planning process:
1. Beliefs, Values and Vision
Subscribe to Kiplinger's Personal Finance
Be a smarter, better informed investor.
Save up to 74%
Sign up for Kiplinger's Free E-Newsletters
Profit and prosper with the best of expert advice on investing, taxes, retirement, personal finance and more - straight to your e-mail.
Profit and prosper with the best of expert advice - straight to your e-mail.
The first step is identifying what you believe in. I recommend writing a Personal Legacy Statement to serve as a compass to living in a way that creates the impact you desire. If your children are younger or you have a close multi-generational family, you may also consider creating a joint family mission, a family coat of arms or brand, and family rules.
For example, you could gather your children together in a family meeting and discuss what "family" means to you. Is there a mantra that represents your family? (For example,. "No one left behind"; "Stay curious"; "Always show up.") What values are important to you? What rules are important to follow? Matthew McConaughey, for instance, says that he and his wife established three rules for their children: 1) No lying. 2) No saying, "I can't." 3) No saying the word "hate."
Consider writing your rules and posting them somewhere in the house. To take things up a notch, you can involve your kids in designing a coat of arms that represents your values, motto and rules. This can be simpl e —like having your kids grab crayons and drawing their own version on a piece of paper — or more complex — like hiring a graphic designer to create a professional symbol.
2. Master Stories
Some experiences affect you more than others do. These are what Jewish theologian Michael Goldberg has termed "master stories." Master stories transform and shape who you are and form the way you think about the world. Everyone has different master stories depending on the events of their lives and how they processed them. For example, one of your master stories might be about how you met your spouse, or how hard you worked to get your college degree, or the time you and your brother spent a summer taking care of a bird. The story itself can be rather simple; the key is to capture how it marked a turning point in your perception.
My husband tells a story about how a bottle of peanuts changed everything. He was 15 years old and at a big picnic with his family. Someone threw a bottle of peanuts at his family. Everyone ducked, but he instinctively reached up and caught the bottle. His father looked at him and said, "I can't believe you caught that. I would have never thought to do that." It was then that my husband realized that he was capable; he didn't have to follow his father's footsteps; he could be his own man.
These stories are important to capture (in writing, audio or video) and make available to your family. To get started, check out Five Stories All Parents Should Tell Their Kids.
3. Experiential Bonds
Experiential bonds are significant one-time events or repeated experiences that are remembered with fondness. These special events often mark important life milestones and give structure to our journey through life. They are different from master stories in that they are active experiences. They should be planned and put on your calendar. The entire point is to be with your family, build relationships, celebrate each other and grow closer.
What traditions or events have special significance to your family? Consider ways you can immortalize these meaningful experiences. This can be as simple as posting pictures on social media or as heartfelt as writing a special letter to commemorate a wedding, graduation, birth, etc.
4. Family Heritage
Your family's biological roots give you an anchor, establishing your identity and helping you to understand what family behaviors you can build upon or learn from. Doing some basic family research can be incredibly rewarding. There are a variety of free resources online. You should try to find out where your family originated from, going back at least three generations. See if you can locate photos, documents and stories about key ancestors. You may also consider doing a DNA ancestry test to give you more insight into your origins and health history.
5. Community Impact
There are limitless ways to serve, but only a handful will fit with your giving personality. Spend some time thinking about which causes you would like to align with and how you'd like to help.
Charitable giving can be a wonderful way to involve your family in giving back to the world or helping those who are less fortunate. Philanthropy is one of the best ways to teach humility, gratitude and responsibility.
6. Systems for Living
Systems for Living refers to systems you've put in place to ensure a productive family, fulfilling personal life and legacy of significance. An example of this is holding weekly family meetings.
You may also consider creating a family brain trust. It's common for heirs to be unprepared to receive an inheritance. Consider what your heirs need to learn in order to thrive. Do you need to teach them how to manage your investment property? What about your business? What do they need to learn to take over?
"Softer" skills are important too. You, for instance, could teach your grandson how to make your grandmother's famous carrot cake.
7. Public Presence
Your public presence is how you are viewed by the world. It includes your personal reputation (both online and offline), media coverage and your public message (in the form of books, websites, blogs or videos). A strong public presence can lead to greater business or networking opportunities, greater approachability, higher resiliency in the face of a PR disaster, creation of a well-respected family name, the ability to effect change and the ability to keep in touch with friends, colleagues and acquaintances.
Intangible Effects on Your Financial Situation
To have the greatest effect, your non-financial legacy should be accompanied by a solid financial strategy. Separating your family's philosophical vision from your financial structuring may make sense for some family members not involved with your finances, but for those who are privy to financial decisions, your family dynamics, values and communication play significant roles in how the family fortune is managed and in your heirs' financial competence.
I strongly suggest involving your wealth advisory team in creating governance processes based on personal and family principles you define as a part of your legacy vision.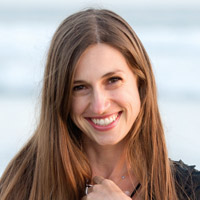 Founder and CEO, Paragon Road
Laura A. Roser is the founder and CEO of Paragon Road, the leading authority in meaning legacy planning (passing on non-financial assets, such as values, wisdom and beliefs). For more information about legacy planning, visit www.paragonroad.com.