How Much Does It Cost to Sell a House?
Selling a home in a tough housing market isn't easy. Here's a look at all the costs, including agents fees, repairs, staging and closing costs.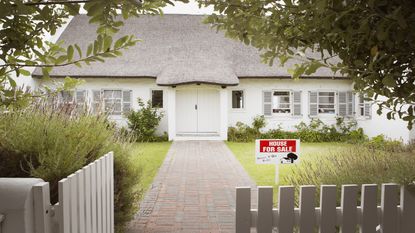 (Image credit: Getty Images)
If you're planning to put your house on the market, you may be laser focused on how much you can fetch for it. But your property's sale price isn't the only factor to consider before you stick a "for sale" sign in front of your home.
Here's how much it costs to sell a house.
Agent fees
Typically, home sellers are responsible for paying commissions for both the listing agent and the buyer's agent. On average, real estate commissions run 5% to 6% of a home's sale price, with the money typically split equally between the seller's and buyer's agents. On a $400,000 home, a 5% to 6% commission would run $20,000 to $24,000. (The median existing home sales price in the U.S. in July was $406,700, according to the latest report from the National Association of Realtors.)
Subscribe to Kiplinger's Personal Finance
Be a smarter, better informed investor.
Save up to 74%
Sign up for Kiplinger's Free E-Newsletters
Profit and prosper with the best of expert advice on investing, taxes, retirement, personal finance and more - straight to your e-mail.
Profit and prosper with the best of expert advice - straight to your e-mail.
However, commission rate standards can vary depending on where you live. For instance, the average real estate commission in Georgia is 5.76%, compared to an average commission of 4.85% in Massachusetts, according to a recent Clever survey of real estate agents.
Granted, real estate commissions aren't set in stone. Around four out of 10 real estate agents said they're willing to negotiate their commission rates, a 2022 FastExperts survey found.
Pre-sale home repairs
Many homes — especially older houses — need fixing up before they go on the market in order for sellers to get top dollar. And today's buyers have high expectations: 77% of house hunters recently surveyed by Curbio said they wouldn't consider a home that isn't move-in-ready.
While pre-sale home repair expenses can vary widely, depending on the age of the property, its condition, and other factors, sellers who make repairs before listing their home spend an average of $14,163, according to recent Realtor.com data.
Staging
Although it's not a requirement, staging your home — where you declutter and decorate your house to appeal to the masses — can help your property sell quicker and for more money. Consider: 20% of buyers' agents said staging increases the dollar value offered by 1% to 5% compared to similar homes on the market that aren't staged, according to the National Association of Realtors' 2023 Profile of Home Staging.
On average, staging costs between $800 and $2,800, HomeGuide reports — though expenses can vary depending on how many rooms are staged and, in some cases, how long it takes for the property to sell, since some stagers charge by the month.
Closing costs
Sellers typically pay closing fees of 1% to 3% of their home's sale price to cover expenses such as attorney's fees, transfer taxes, title insurance fees, recording fees, and outstanding property taxes. That equates to $4,000 to $12,000 for a $400,000 house.
Moving expenses
Roughly 37% of Americans who moved in 2022 said they didn't budget their move correctly, a Home Bay survey found.
The average professional local move (under 100 miles) costs $7,600, according to Move.org. A professional long-distance move, on the other hand, runs on average of $9,140.
Pro tip: Get binding estimates when you obtain quotes so that you know exactly what the move is going to cost you. The Home Bay survey found that 40% of people were charged something different from what they were quoted.
Also, don't forget about tips. A good tip is $5 to $10 per worker per hour, according to Consumer Affairs.
Planning to move yourself? According to Angi.com (formerly Angie's List), these are the typical costs for moving supplies:
Moving boxes: $1 to $10 per box, depending on size
Packing tape: $2 to $4 per roll
Furniture pads: $8 each
Packing paper: $10 per 10-pound box
Bubble wrap: $20 per box
Foam packing peanuts: $5 per bag
Rental trucks typically cost $130 for a small local move to over $3,000 for a big long-distance move, according to Move.org. That doesn't include gas, insurance, and towing equipment, such as a trailer or tow dolly.
Other costs for home sellers
Depending on your circumstances, you may incur these expenses at closing:
Mortgage payoff. If you still have a balance on your mortgage, you'll need to pay it off at settlement. This is typically done using a portion of the proceeds from your home sale.
Capital gains taxes. Single home sellers selling their primary residence can usually exclude up to $250,000 of capital gains, while married couples filing jointly can usually exclude up to $500,000. If you exceed those exemptions and have owned your home for longer than a year, you can expect long-term capital gains tax rates of anywhere from zero to 20% depending on your taxable income.
Seller concessions. If you agreed to cover some of the buyer's closing costs, you'll pay them in the form of seller concessions at settlement. Another type of concession is a mortgage rate buydown, where you pay money to reduce the buyer's interest rate.
Use our tool, in partnership with Bankrate, to compare offers from different mortgage lenders.
Related Content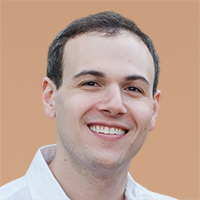 Contributing Writer, Kiplinger's Personal Finance
Daniel Bortz is a freelance writer based in Arlington, Va. His work has been published by The New York Times, The Washington Post, Consumer Reports, Newsweek, and Money magazine, among others.