Mortgage Rates Jump to Highest Mark in More Than 21 Years
Latest mortgage rates data shows a tough landscape for prospective homebuyers – and sellers.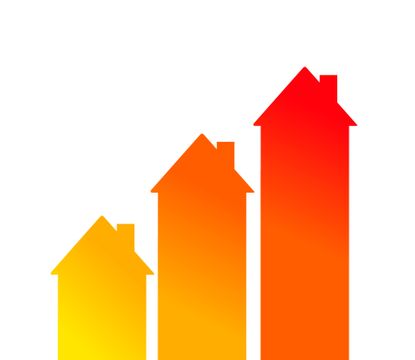 (Image credit: Getty Images)
Mortgage rates have been on a tear ever since the Federal Reserve started raising interest rates to fight out of control inflation last year. This week marked a painful milestone for prospective homebuyers, as 30-year fixed-rate mortgages rose to their highest level in over two decades.
Mortgage rates give homebuyers headaches
On August 17, mortgage lender Freddie Mac published its latest Primary Mortgage Market Survey (PMMS), which revealed that 30-year fixed-rate mortgages (FRM) had reached a weekly average rate of 7.09 percent. That's the highest recorded rate in Freddie Mac's mortgage data since April 5, 2002 — 21 years, 4 months and 13 days ago.
Freddie Mac calculates the average mortgage rate by analyzing mortgage applications from thousands of lenders across the country. The survey only covers borrowers who have excellent credit and are willing to produce a 20% down payment. So these rates aren't for subprime loans; they're the best rates available for the cream of the borrowing crop.
Subscribe to Kiplinger's Personal Finance
Be a smarter, better informed investor.
Save up to 74%
Sign up for Kiplinger's Free E-Newsletters
Profit and prosper with the best of expert advice on investing, taxes, retirement, personal finance and more - straight to your e-mail.
Profit and prosper with the best of expert advice - straight to your e-mail.
With each Federal Reserve interest rate hike, mortgage lenders are forced to raise their own rates to make profit on the loans they originate. So even as broader inflation cools, even the most attractive mortgage loan customers face increasingly steep monthly payments.
This in turn can cool demand for housing and even deter many potential home sellers wary of dealing with these more punitive mortgage rates. NBC News reports that mortgage demand from homebuyers is essentially flat week-to-week and 26% lower than the same week one year ago.
Freddie Mac's Chief Economist Sam Khater commented, "The economy continues to do better than expected and the 10-year Treasury yield has moved up, causing mortgage rates to climb...Demand has been impacted by affordability headwinds, but low inventory remains the root cause of stalling home sales."
Historical context
How unusual are these rates? Yahoo Finance notes that this is just the third time rates have exceeded 7% since that previous high point in April 2002. The last times were in October and November of last year, when the rate reached 7.08%.
And what a difference a year makes for those homebuyers who were hoping for some breathing room in 2023. According to Freddie Mac data:
30-year fixed-rate mortgages (FRM) averaged 7.09 percent on August 17, up from the previous week's 6.96% average. One year ago, a 30-year FRM averaged 5.13% – revealing a 38.2% increase year-over-year.
15-year fixed-rate mortgages averaged 6.46% on August 17, up from the previous week's average of 6.34%. Last year at this time, a 15-year FRM averaged 4.55%, an even steeper 41.98% increase YOY.
Still, these increases do put the mortgage environment closer to the historical norm. Axios reports that the average 30-year fixed mortgage topped 7% for most of the 1990s and the entire 1980s. The average sustained a record of more than 18% early in the 80s.
Could rates go even higher?
It's not out of the realm of possibility for mortgage rates to keep rising.
Experts told MarketWatch that the U.S. economy is generally showing signs of cooling and inflation easing, which could generate a slowdown or decrease in mortgage rates. But economic reports showing a resilient jobs outlook and other positive signals complicate that possibility.
Lawrence Yun, chief economist at the National Association of Realtors, told Marketwatch that the 30-year mortgage rate "is at a critical stage. If the 30-year-fixed mortgage rate can hold at a high mark of 7.2% — and the 10-year yield holds at 4.2% — then this would be the high for mortgage rates before retreating. If it breaks this line and easily goes above 7.2%, then the mortgage rate reaches 8%."
Cris deRitis, deputy chief economist of Moody's Analytics, added, "Mortgage rates could rise significantly if global investors demand higher yields for fixed-income assets."
What to do next
If you're in the market for a home, consider that this could still be your best moment to lock in a mortgage rate. There's no guarantee the economy will cool enough (or the Federal Reserve will slash interest rates enough) to drop mortgage rates back toward recent lows. And if rates keep rising, you could be stuck wondering "What if?" a month or a year from now.
Take stock of your financial position using Kiplinger's mortgage calculator to ballpark your best available rate. Then consider your next steps using our ranking of cities with the most new housing, guide to buying your first home, and guide to tax breaks for homeowners and home buyers.
Use our tool, in partnership with Bankrate, to compare current mortgage rates available.
Related Content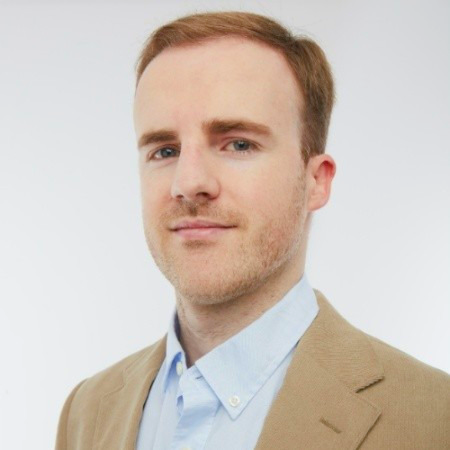 Audience Engagement Manager, Kiplinger.com
Ben Demers manages digital content and engagement at Kiplinger, informing readers through a range of personal finance articles, e-newsletters, social media, syndicated content, and videos. He is passionate about helping people lead their best lives through sound financial behavior, particularly saving money at home and avoiding scams and identity theft. Ben graduated with an M.P.S. from Georgetown University and a B.A. from Vassar College. He joined Kiplinger in May 2017.