Pickup from an Amazon Hub: Thwart Porch Pirates, Secure Packages, Earn $10
Ship your gifts to an Amazon Hub Locker, instead of your front porch, and protect your precious and valuable gifts.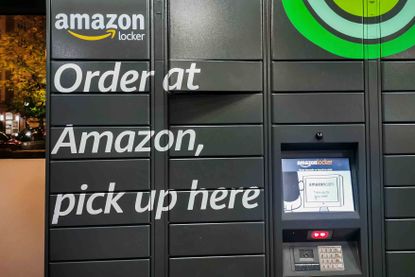 (Image credit: Getty Images)
Time is running out on a deal from Amazon Prime that could help you protect your holiday deliveries and make you some money.
Through Dec. 31, Amazon is offering customers $10 credit if they opt out of home delivery and in for picking up Amazon deliveries at a vetted pickup point near their home. These can be Amazon Hub Counters or Amazon Hub Lockers near where you live, work and shop. It's a good hedge against porch pirates and their goal of stealing packages off your front porch when you're not home.
Using a pickup location is also a safe and convenient way to ship holiday packages to family and friends by having the package shipped to an Amazon Hub location near them. It won't be gift-wrapped, but it will still be appreciated. And you'll avoid having your gift purchase shipped to you, then shipping it out again, to the true recipient.
Subscribe to Kiplinger's Personal Finance
Be a smarter, better informed investor.
Save up to 74%
Sign up for Kiplinger's Free E-Newsletters
Profit and prosper with the best of expert advice on investing, taxes, retirement, personal finance and more - straight to your e-mail.
Profit and prosper with the best of expert advice - straight to your e-mail.
Here's how this works:
After shopping, click on your cart and proceed to checkout.
Where it says "shipping address," you should see your home address. Click on the box that says "change."
Below "other addresses," click on "find a location near you."
Pick a convenient Amazon Hub Locker or Amazon Hub Counter location for your Amazon pickup. Add it to your address book and use that location.
Use the code 10TRYPICKUP at checkout.
If you live in a smaller town, as I do, you may get the response "no Amazon Hub pickup locations near this address yet. Please search for a different address." I also get that response on the Find an Amazon Hub Locker page.
I chose another region, around Ewing, N.J. Twenty pickup locations populated the list. Hub Lockers were at Ewing-area convenience stores and drugstores, including 7/11, Food Mart, Rite Aid, Save A Lot, Dollar Tree, QuickChek, Family Dollar and Uni-Mart.
Hub Lockers are self-service kiosksr. You can also find them at Whole Foods supermarkets, malls, shopping centers and other locations, some available 24 hours a day. When your package is delivered to the locker, Amazon will send you a unique six-digit code to unlock the locker and haul off your package.
There were also Amazon Hub Counters, one at a AAA store, in my search for a pickup location in Ewing. Amazon Hub Counters offer staff assistance when picking up your packages, and may even have packaging materials and services available for returns.
Making package pickup safer and easier for customers by opening up more pickup locations is yet another perk of Amazon Prime. Counting perks has become a must for those considering the fate of their Amazon Prime membership, which became 17% more costly in 2022. Some perks, including Amazon Treasure Truck and Amazon Drive, have been axed (or soon will be). But a bonus came in 2022 when Amazon opened up its record vaults to Amazon Prime subscribers.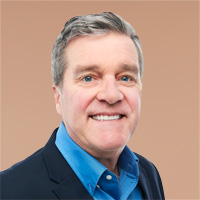 Bob was Senior Editor at Kiplinger.com for seven years and is now a contributor to the website. He has more than 40 years of experience in online, print and visual journalism. Bob has worked as an award-winning writer and editor in the Washington, D.C., market as well as at news organizations in New York, Michigan and California. Bob joined Kiplinger in 2016, bringing a wealth of expertise covering retail, entertainment, and money-saving trends and topics. He was one of the first journalists at a daily news organization to aggressively cover retail as a specialty and has been lauded in the retail industry for his expertise. Bob has also been an adjunct and associate professor of print, online and visual journalism at Syracuse University and Ithaca College. He has a master's degree from Syracuse University's S.I. Newhouse School of Public Communications and a bachelor's degree in communications and theater from Hope College.