17 Best Amazon Prime Day Smart Home Deals
Time to scoop up Amazon Prime Day deals to make your home, and your life, smarter.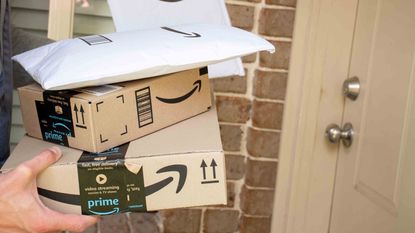 (Image credit: Getty Images)
It's time to make your home smarter with a little help from Christmas in July. Yes, Amazon.com dives into its Amazon Prime Day 2022 sellathon on Tuesday, July 12 through Wednesday July 13. But why wait?
Amazon rolled out Prime Day deals ahead of the real deal as competitors rolled out rival deals. The online retail giant is enticing its 200 million Prime members and luring new ones (or former Prime members who didn't reup or canceled because of 2022's price increase) with fresh Prime-related price cuts on thousands of items ahead of Prime Day. To its array of best perks for Amazon Prime members, Amazon just tossed in a free year of Grubhub delivery. Things like that.
Take it for granted that Amazon's going to slash prices on its proprietary products: Kindles, Echos, Amazon TVs, Ring devices, etc. You're seeing sales of up to 50% and 60% off regular prices. We've also searched out other smart home products that aren't in Amazon's own wheelhouse. And we've played fast and loose with "smart home" (hey, a Vitamix FoodCycler might make you smarter about your home; just sayin').
So check out these 17 Best Amazon Prime Deals on Smart Devices for the Home.
Disclaimer
Kiplinger is supported by its audience. When you purchase through links on our site, we may earn an affiliate commission. Read about our editorial standards.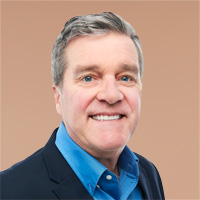 Bob was Senior Editor at Kiplinger.com for seven years and is now a contributor to the website. He has more than 40 years of experience in online, print and visual journalism. Bob has worked as an award-winning writer and editor in the Washington, D.C., market as well as at news organizations in New York, Michigan and California. Bob joined Kiplinger in 2016, bringing a wealth of expertise covering retail, entertainment, and money-saving trends and topics. He was one of the first journalists at a daily news organization to aggressively cover retail as a specialty and has been lauded in the retail industry for his expertise. Bob has also been an adjunct and associate professor of print, online and visual journalism at Syracuse University and Ithaca College. He has a master's degree from Syracuse University's S.I. Newhouse School of Public Communications and a bachelor's degree in communications and theater from Hope College.