New Products Apple Could Release This Fall
Here's what we think Apple is going to announce at its Sept. 14 event, from sure bets like the iPhone 13 to longshots like an all-new MacBook Air.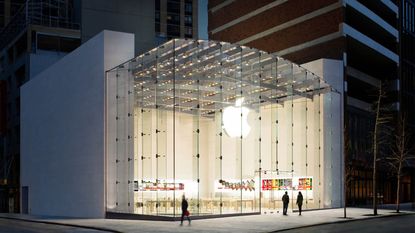 (Image credit: Courtesy of Apple)
Apple finally appears poised to get back to a normal product launch schedule, with the company announcing a reveal event for 1 p.m. ET on Sept. 14. That means a host of new products – including the much-expected iPhone 13 – are likely to be announced in very short order.
This follows a turbulent past year or so that saw the technology giant weather multiple product setbacks amid global supply chain disruptions, including an unprecedented delay in launching the 5G iPhone 12 series. Instead of its usual September launch event, Apple didn't unveil its line of iPhone 12s until Oct. 13.
Despite ongoing challenges – including a continued global chip shortage – Apple has kept busy in 2021. The company has introduced several new products including AirTag trackers, refreshed iPad Pros, and new multi-colored, M1-powered 24-inch iMacs.
And come Sept. 14, the company is widely expected to unveil a full slate of compelling new product releases.
Here are the new Apple products we believe will be announced at the Sept. 14 event (or a potential second event in the coming months). This list includes sure bets such as the iPhone 13, as well as longshots like an all-new MacBook Air.
1/8
iPhone 13
Apple still derives nearly half of its total revenue from iPhone sales. Also, iPhone use helps to drive the company's increasingly vital Services revenue.
Thus, without a doubt, the single-biggest product launch for Apple in 2021 will be the iPhone 13.
2020's iPhone 12 was a massive release; 5G support appeared for the first time, triggering what several analysts deemed an "upgrade supercycle." This year's model is likely to be more modest in terms of new technology and design changes (what used to be called an "S" release), but don't underestimate the demand for Apple's latest and greatest smartphone.
Just like it did last year, Apple is expected to debut two iPhone 13 models:
6.1-inch iPhone 13
5.4-inch iPhone 13 Mini
It also should release two iPhone Pro models:
6.1-inch iPhone Pro
6.5-inch iPhone 13 Pro Max
The big selling points for 2021 are expected to be 120Hz ProMotion displays for the iPhone Pro models, camera improvements across the board, a slightly smaller FaceID notch, support for faster mmWave 5G technology, larger batteries and Wi-Fi 6E support. As always, different case colors are a possibility.
Wedbush analyst Daniel Ives said he expected a "normal" launch for the iPhone 13, which suggested a return to a mid-September event to announce the new models. Sure enough, Apple's announcement of a Sept. 14 unveiling puts the iPhone maker back on track.
2/8
Apple Watch Series 7
Now that Google parent Alphabet owns Fitbit and has also released its new Wear OS 3 smartwatch platform (with partners including Samsung), the Apple Watch release that should arrive this fall takes on new importance.
Leaked renders for the Apple Watch Series 7 point to a redesign that sees the smartwatch shift from rounded edges to the flat-edged design the company has adopted in recent product releases, including the iPhone 12, iPad Pro and iMac. It appears Apple will keep the existing 44mm and 40mm sizes. However, smaller bezels (the space between the frame and the screen) would mean bigger display sizes for both versions; improved display lamination technology should make them thinner as well.
If Apple is able to shrink the S7 chip as rumored, that would provide more room for a battery, addressing one of the biggest complaints about the Apple Watch: battery life. Regardless of size, expect the new processor to offer faster performance.
We also could see new case colors for the Apple Watch Series 7.
3/8
AirPods 3
Apple's true wireless earbuds – AirPods – are Apple's unexpected runaway hit. They still dominate the global wireless headphone market, accounting for nearly 50% of sales. Varying estimates peg annual AirPod revenues between $10 billion and $12 billion.
The second-generation AirPods were released in spring 2019, and they are overdue for an update. Rumors about a potential AirPods 3 launch have the buds adopting a design that resembles the more expensive AirPods Pro, including shorter stems and silicone eartips for a more customized fit. The new form factor should also translate into a redesigned charge case.
Better battery life is expected, too, as the current AirPods are now near the bottom of the pack in that respect compared to the competition.
Support for Apple's new 3D Spatial Audio is a possibility.
4/8
iPad 9
The entry-level iPad is Apple's most affordable model. The company is widely expected to release a new, ninth-generation version of its low-cost iPad this fall.
Considering its low price point (currently starting at $329), don't expect to see the iPad 9 feature the latest and greatest processors or a major redesign. That means the Touch ID button is likely to remain, while the processor will be bumped up to the A13 or possibly the A14.
Speculation earlier this year had the base storage getting a bump from 32GB to a more useful 64GB, but rising prices for NAND flash memory might make that move too expensive.
If Apple makes the tablet slightly thinner, as rumored, that should also shave an ounce or so off its weight.
Finally, there have been whispers that the iPad 9 might see its starting price drop to $299 – the current price for educational customers. But again, with the current chip shortage raising the price of components, take that rumor with a grain of salt.
5/8
iPad Mini 6
Apple last refreshed the iPad Mini in March 2019. With other iPads receiving annual updates these days, a new version of the iPad Mini is long overdue.
If Apple does release an iPad Mini 6, it's expected to be the same approximate size as its predecessor, but with a larger, 8.5-inch display. That would be accomplished by reducing display bezels and going with an all-screen design (losing the Home button in favor of Touch ID on the power button), like the company did most recently with the iPad Air.
Naturally, it should get a faster processor as well, likely an A14 or A15. The Lightning port is expected to be dropped in favor of USB-C.
One rumor has the new iPad Mini tipped to adopt a mini-LED display, using technology first seen in the latest 12.9-inch iPad Pro. That would be a major improvement over its already impressive Retina display, but MacRumors notes that display analyst Ross Young disputed this report.
Other possibilities include a move to Apple's flat-edged design, as well as new case colors.
6/8
M1X or M2 MacBook Pro
Apple announced its new, custom-designed M1 processor last fall. With the M1, the company is following the strategy that helped to make the iPhone so successful. By controlling the processor instead of relying on Intel, Apple can now fully optimize performance of its Mac computers, incorporate special features (like the ability to run iOS apps) and control the pace of hardware development.
The 13-inch MacBook Pro and MacBook Air were the first Apple laptops to get the M1 chip. They received accolades for increased performance and power efficiency, but they were otherwise unchanged from the Intel versions.
This fall, look for Apple to unveil new MacBook Pro models that incorporate the company's latest silicon (M1X or M2 are frontrunners for the chip name). They are widely expected to adopt a new design, with the slim bezels and flat edges Apple has been using of late.
The new MacBook Pros are expected to come in 14-inch and 16-inch models. Displays might be mini-LED. The MacBook Pro webcam is expected to be upgraded to the 1080p model that was included with the new 24-inch M1 iMac. The controversial Touch Bar is predicted to disappear.
Speaking of controversy: Apple has dealt with more than its share of guff over the decision in 2016 to move the MacBook Pro to all USB-C ports, including for power. The rumor mill has been running hot over the possibility that Apple has given in to user demands, and will be expanding the port selection with the new MacBook Pro models. This could mean adding back an SD card slot, and possibly a USB Type-A port, plus a return to MagSafe charging port instead of USB-C.
The latest version of Apple's processor is expected to deliver a big performance boost over the M1 chip. It should offer a choice of 16 or 32 GPU cores, and support for up to 64GB of RAM (the M1 supports only 16GB).
7/8
M1X Mac Mini
The Mac Mini is one of Apple's most beloved computer products. The tiny PC is the cheapest Mac option because it lacks a display, keyboard, and mouse. The base model is a capable home PC, and is popular for use as a home theater server. It also can be ordered with more powerful components for professional applications and even mounted in racks for an affordable data center solution.
The Mac Mini was in the first wave of Apple computers to get an M1 processor option last fall. However, it looks a though Apple is planning to take the Mac Mini to the next level, with an M1X-powered version.
MacRumors reports that in the latest edition of his Power On newsletter, Bloomberg's Mark Gurman says to expect a new, high-end M1X Mac Mini sometime in the next few months. Unlike the M1 Mac Mini from 2020, the M1X version would feature a new design that shrinks the form factor further but adds more ports.
The M1X Mac Mini would likely be aimed at the professional crowd and would replace existing Intel options remaining in the lineup, with the 2020 M1 Mac Mini staying as the affordable, consumer-focused option.
8/8
Longshots
It's entirely possible we'll hear about additional Apple products at its fall 2021 special event(s). There are a few distinct possibilities – a couple things that are expected to be released at some point, and one that's mostly just rumors at this point. But any of these longshots have the potential to be an infamous Apple "one more thing" reveal.
After Apple released the thin, 24-inch M1 iMac in multiple colors, it paved the path for two potential additional releases, which are likely to come at some point, even if it's not this fall:
The first is a larger iMac to replace the current 27-inch model. This release might have been awaiting the more powerful M1X/M2 processor expected to debut in new MacBook Pros. With those processors now in production, the door is opened for a powerful, colorful, thin iMac with a larger display – possibly 30 inches – for the professional crowd.
The M1 MacBook Air was a big leap forward in performance, but the look remained the same. However, Apple is rumored to be working on an all-new MacBook Air. This rumor suggests a complete redesign, including a mini-LED display, flat edges, MagSafe charging, plus multiple case color options such as those offered by the 24-inch M1 iMac. Most rumors point to a 2022 release date, but it's possible Apple might announce this alongside new MacBook Pros in the fall.
And then there's the really long longshot.
It's no secret that Apple is not making the headway it wanted to in the home speaker market. In fact, Apple killed off its original HomePod speaker this year, leaving just the HomePod Mini behind.
Apple also continues to struggle to gain traction with its Apple TV video streamers, which hold low-single-digit market share and trail the likes of Roku and Chromecast. These give Apple a living room presence and help to boost Apple TV+ video streaming adoption.
Rumors began circulating earlier this year about a product that would solve both problems: an AppleTV/HomePod hybrid soundbar.
The approach has worked for Roku, so it wouldn't be a stretch for Apple to give it a shot. In addition, if Apple were to integrate a camera, it would have a FaceTime competitor to the likes of the Amazon Echo Show.
Again, this is a long-long-longshot. But if Apple were developing this device, the company would want it on store shelves in time for the holiday shopping season. That would mean a fall announcement.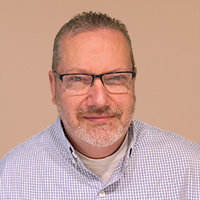 Contributing Writer, Kiplinger.com
Brad Moon is a tech industry veteran who contributes to a range of publications including Forbes, InvestorPlace and MSN Money and is an original member of the award-winning GeekDad blog. Over the past decade, he has also written about technology for Wired, Gizmodo, Shaw Media, About.com, The Winnipeg Free Press and others.