Ford and Honda Recall Nearly 2 Million Vehicles. Is Yours Affected?
Ford and Honda have recalled models including the popular F-150, CR-V and Accord for issues with brakes, wipers and more.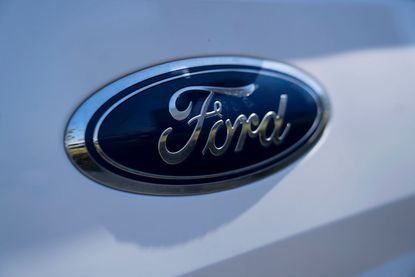 (Image credit: Getty Images)
Millions of Ford and Honda owners have new hassles on top of volatile vehicle costs and gas prices: manufacturer recalls.
The U.S. National Highway Traffic Safety Administration(NHTSA) has catalogued vehicle recalls affecting 1.95 million Ford and Honda models. The recalls cover fragile windshield wipers, leaky brake fluid and even seat belts that don't close properly.
Don't despair — even the most popular car models can experience recalls from isolated plant failures or supply chain mixups. Even as the car market shifts to advanced and increasingly popular electric vehicles, manufacturers and car owners will need to keep their eye on the ball for component failures.
Subscribe to Kiplinger's Personal Finance
Be a smarter, better informed investor.
Save up to 74%
Sign up for Kiplinger's Free E-Newsletters
Profit and prosper with the best of expert advice on investing, taxes, retirement, personal finance and more - straight to your e-mail.
Profit and prosper with the best of expert advice - straight to your e-mail.
See if your daily driver is among the latest manufacturer recalls. Trust us, you don't want to drive a lemon.
Ford and Honda Recall Issues
Ford F-150 - windshield wipers
Ford has issued a recall notice for 2021 F-150 trucks. There were 222,454 vehicles in this line sold with windshield wipers that could break easily under normal use. This poses a risk to drivers from lowered visibility and higher crash risks in rainy conditions, according to the NHTSA recall report.
According to the report, the arm attachment of the defective wipers can strip because of ill-fitting components, leading to erratic or slow wipe speed. Only 1% of recalled trucks are estimated to have the defect.
Ford is offering free windshield wiper arm replacements for affected owners at its dealerships. If you own an affected model, look out for a recall notification by mail between March 27 and March 31.
Ford Fusion, MKZ - brake fluid
Ford is recalling another 1.28 million cars in its Fusion and Lincoln MKZ lines. The NHTSA reports that the affected vehicles could lose brake fluid in certain circumstances. Specific brake hoses can rupture and leak significant amounts of fluid, leading to less responsive brakes, slower deceleration and heightened crash risk. Ford estimates that 2% of the recalled vehicles are affected by the brake hose issue.
If you own a vehicle from the year 2013 to 2018, monitor the brake fluid indicator light and the brake pedal's feel. Be on the lookout for a mail recall notice between April 17 and April 28. Then schedule a free brake jounce hose replacement at a Ford or Lincoln dealership.
The model recall list includes:
2013 Fusion - 220,367
2014 Fusion - 267,524
2015 Fusion - 188,403
2016 Fusion - 280,180
2017 Fusion - 211,313
2018 Fusion- 38
2013 MKZ - 22,272
2014 MKZ - 22,040
2015 MKZ - 16,623
2016 MKZ - 20,709
2017 MKZ - 31,242
2018 MKZ - 15
Honda CR-V, other models - seatbelts
NHTSA reports that Honda is recalling 448,613 models due to seat belt function issues. Certain driver and front passenger seatbelts among the affected models were manufactured improperly and may not latch...
The recalled vehicles include:
2017-2020 Honda CR-V
2018-2019 Honda Accord
2018-2019 Honda Accord Hybrid
2018-2020 Honda Odyssey
2019-2020 Acura RDX
2019 Honda Insight
Owners should look out for a message offering free seat belt assembly replacements, around April 17.
Ford Bronco - rearview camera, steering wheel
Do you own a Bronco with a faulty dashboard screen? Ford has recalled Bronco vehicles with 8-inch SYNC infotainment screens that were involved in a previous recall. NHTSA explains that the malfunctioning screens can continue to show the rearview camera image while driving, heightening the risk of distracted driving. This new recall only includes 1,651 vehicles from the 2021 model year, but 100% of previously recalled Broncos are expected to be affected.
Ford hasn't registered any crashes related to the issue, but they are issuing a recall out of an abundance of caution. If you're an affected owner you can receive a free software fix remotely or by visiting a dealership. Ford expects all notifications to be mailed by May 5th.
Ford is also recalling 352 other Broncos for steering wheel locking issues. NHTSA announced that the steering wheels on the affected vehicles could lock up due to cracked internal steering components. Should this happen, drivers would be unable to turn the steering wheel while operating the vehicle — a significant risk to drivers and other nearby vehicles. The recall only affects the 2022 Ford Bronco Raptor and 2023 Ford Bronco Wildtrak.
Ford recommends that affected drivers refrain from operating their vehicle until the steering component issue is towed to a Ford or Lincoln dealership to be fixed. Notification letters go out from March 27 to March 31.
Ford Maverick - taillights
The last recall affects 2,716 Ford Maverick trucks from the 2023 model year. Ford's report explains that these models may have malfunctioning trailer taillights that may not light up properly. Ford identified a missing wiring circuit as the culprit. This issue could decrease vehicle visibility and spike the risk of crashing when night driving.
Ford says it is unaware of any real-world incidents related to the taillight problem, so far. Owners impacted by the recall should receive notices in the mail between March 27 and March 31. Once you get a notice you should contact a dealer who will add a free electrical circuit to restore the connection to the trailer lights.
Related Content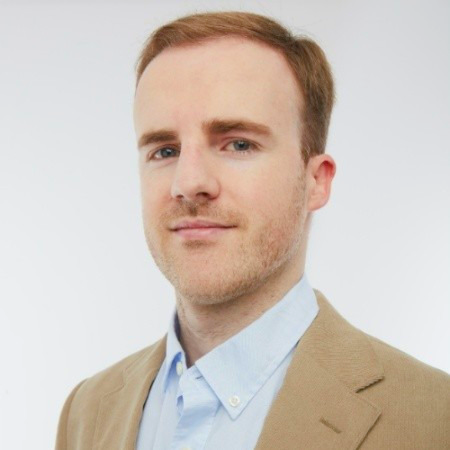 Audience Engagement Manager, Kiplinger.com
Ben Demers manages digital content and engagement at Kiplinger, informing readers through a range of personal finance articles, e-newsletters, social media, syndicated content, and videos. He is passionate about helping people lead their best lives through sound financial behavior, particularly saving money at home and avoiding scams and identity theft. Ben graduated with an M.P.S. from Georgetown University and a B.A. from Vassar College. He joined Kiplinger in May 2017.