Tempted to Make Rash Financial Decisions? Do This Instead
Americans are understandably stressed about the cost of living these days, and some might make emotion-driven choices that could cost them in the long run. What should they do?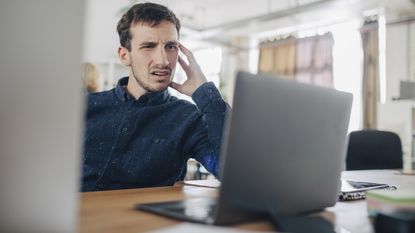 (Image credit: Getty Images)
Anyone who has made an important financial decision knows it's nearly impossible to take emotion out of the equation. Sometimes our personal financial decisions are influenced by positive feelings — a hope for success or a better future. But fear is also a powerful motivator, particularly the fear of losing money.
When confronted with financial worries or uncertainty, people often look for an immediate solution. Taking quick action may temporarily ease anxieties, but short-term solutions often come at the expense of long-term goals. In times like these, consumers need competent, ethical financial advice.
Even as the pandemic's financial impacts subside, our economy remains rife with uncertainty. According to CFP Board's recent consumer sentiment survey, 89% of Americans are concerned about the current cost of living in the United States. A similar percentage of survey respondents said they were worried about inflation and price increases. Nearly two-thirds of respondents expressed concerns about being able to pay for basic necessities, like food and clothing, while 55% were worried about making their rent or mortgage payments.
Subscribe to Kiplinger's Personal Finance
Be a smarter, better informed investor.
Save up to 74%
Sign up for Kiplinger's Free E-Newsletters
Profit and prosper with the best of expert advice on investing, taxes, retirement, personal finance and more - straight to your e-mail.
Profit and prosper with the best of expert advice - straight to your e-mail.
The fear of not being able to afford basic necessities, compounded by today's complicated economic outlook, keeps many people focused on the near term. Survey data reflects a focus on immediate cost-saving measures, such as purchasing sale items, buying cheaper brands and eating at home. While this is understandable, there is also increased anxiety about the future. The survey found that the ability to save, manage debt and adequately plan for retirement were also top financial concerns.
Many consider short-term decisions with long-term effects
Preparing for retirement is a responsibility that every American faces. In a world with disappearing pensions and rising costs, not saving today can have long-term repercussions. Despite Americans' concerns about current financial challenges, 34% of survey respondents saved more for retirement in 2022. However, respondents were also considering rash, short-term decisions. Nearly one-fourth of all respondents said they were likely to withdraw money from a retirement account to help cover current expenses. And those under age 45 said they were more likely to delay credit card or loan payments. Each of these choices can have a significant negative impact on long-term financial health, especially in retirement.
While there were many similarities between older and younger cohorts, we found that respondents age 45 and older were much more concerned about saving money than their younger counterparts, likely because they have less time to do so. The generational differences reflected in our consumer survey underscore the value of personalized financial plans that account for individual circumstances and goals.
Fear and anxiety do not need to drive financial decisions. Proactive and prudent financial planning is key to avoiding emotion-driven decisions and maintaining a long view during times of turmoil.
The first step is to make a list of your goals. Saving for retirement is often a priority, but also think about short- and midterm needs, such as managing debt, saving for education, paying for a wedding, buying a car or even paying for a vacation. It is also worthwhile to write down questions you have about managing money. Do you understand the benefits your employer offers, such as a 401(k) or health savings account (HSA)? For government employees or military service members, have you accessed the Thrift Savings Plan?
Many tools and resources online
Once you have your lists of questions and considerations, there are many reputable resources available online. The Let's Make a Plan! website includes tools and tips for every stage of life on many popular topics, including saving, budgeting and retirement planning.
Balancing short-term challenges and prioritizing long-term goals can be overwhelming.
A financial planner can help you develop a personalized financial plan to guide you through complicated financial decisions in a way that keeps you on track to reach your goals. Whether the focus is a current challenge, such as reducing debt, or working toward a future goal, a holistic approach with objective guidance can make the process less daunting.
You don't need to be wealthy to work with a financial planner. Today, financial planners offer a variety of ways to pay for their services. Common choices include a monthly or quarterly retainer fee (also called a subscription fee), an hourly rate or fixed fee by the service, a fee based on the percentage of assets managed by the financial adviser or a commission on transactions. Some financial planners offer multiple options and can help you determine what makes the most sense for you.
If you haven't already, it is worth considering working with a financial planner. A qualified financial planner who adheres to fiduciary standards can provide expertise, support and perspective to help you navigate uncertainty and manage emotional choices while prioritizing short- and long-term financial goals.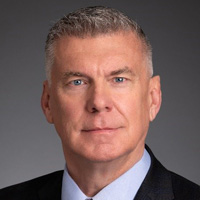 Chief Executive Officer, Certified Financial Planner Board of Standards, Inc. (CFP Board)
Kevin R. Keller, CAE, is CEO of the Certified Financial Planner Board of Standards Inc. CFP Board sets standards for financial planning and administers the prestigious CFP® certification – one of the most respected certifications in financial services and one of the few accredited financial services designations. He leads CFP Board to benefit the public by granting CFP® certification and upholding it as the standard of excellence for competent and ethical personal financial planning.