Are You Committing Insurance Fraud Without Realizing It?
More Americans commit insurance fraud than you might think, and many don't even know they're doing it.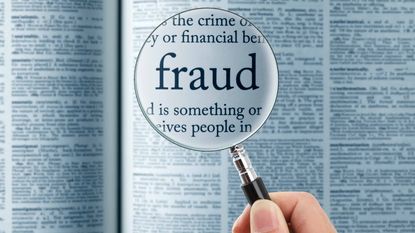 (Image credit: Getty Images)
What legal authorities may consider outright insurance fraud, far too many Americans consider simply being clever with their insurance claims to save a bit of money. A new survey from ValuePenguin reveals that a surprising number of Americans try to walk that tightrope, knowingly or unknowingly, exposing themselves to potentially disastrous legal consequences.
Savvy claim filing, or insurance fraud?
Insurance experts at ValuePenguin surveyed 1,950 U.S. consumers to gauge their behavior around insurance claims. The survey reveals a surprising number of Americans engage in outright fraud or borderline illegal behavior.
The top-line finding is that 15% of home insurance policyholders and 9% of car insurance policyholders openly admit to committing insurance fraud. Below that headline, though, lurks additional danger for a larger group of insurance customers.
Subscribe to Kiplinger's Personal Finance
Be a smarter, better informed investor.
Save up to 74%
Sign up for Kiplinger's Free E-Newsletters
Profit and prosper with the best of expert advice on investing, taxes, retirement, personal finance and more - straight to your e-mail.
Profit and prosper with the best of expert advice - straight to your e-mail.
Much larger percentages — 33% of home insurance and 35% of auto insurance policyholders — admit to submitting claims for preexisting damage, which is itself a form of fraud. Meanwhile, 30% of home insurance and 21% of auto insurance customers reported misleading their insurers to save money.
This suggests that up to 18% of home insurance and 26% of auto insurance customers have committed fraud without admitting or knowing the distinction, on top of the original group that candidly admit fraud outright.
A troubling generational gap
In terms of demographics, ValuePenguin found that younger Americans are more likely to mislead insurers. A whopping 39% of millennial auto policyholders admitted relying on deceptive tactics to save on insurance premiums, as compared to a smaller 16% of Gen Xers and a minuscule 3% of baby boomers.
Millennials also lead the field in fudging on their home insurance to save money. 53% of millennial home policyholders report lying or simply omitting key information when dealing with their insurers, as compared to just 23% of Gen X and 3% of baby boomers.
ValuePenguin also found that no matter the intent, younger Americans are least aware of the real consequences.
15% of Americans think insurance fraud isn't a crime, with the highest percentage among Gen Z at 26%, compared to just 6% of baby boomers at the low end. Additionally, 19% of all Americans believe insurance fraud won't affect them, with Gen Z tilting the scales at 25%.
ValuePenguin insurance expert Divya Sangameshwar says, "Insurance fraud leads to higher costs for insurers, which they pass on to consumers in the form of higher premiums. It can also lead to a scenario where insurers may decide to stop underwriting policies altogether in an area where they feel there's a high incidence of fraud, leading to less competition and higher rates for consumers."
Stiff penalties for fraud
Insurance fraud can carry legal and financial fallout contingent upon conditions like the severity and location of your offense.
"Insurance fraud is a form of stealing, and it's illegal in every state," according to Sangameshwar. "Whether you do it knowingly or unknowingly, you'll face consequences that can range from higher premiums to denied claims to canceled policies to difficulty obtaining another policy in the future to potential criminal charges depending on the scope of your fraud."
She splits offenses into two categories: hard and soft fraud.
Hard fraud involves someone destroying a car, house or other property to try to collect on their insurance policy. This serious fraud involves large sums of money and usually results in felony charges, large fines and potentially jail time.
Soft fraud occurs when a person lies on an insurance application or embellishes a damage claim. According to ValuePenguin, this can be more difficult to catch and prove since it's often an honest mistake or simply taking advantage of an insurer's lack of oversight. Punishment for soft fraud can include misdemeanor charges followed by restitution, community service or probation.
For one state example, the Michigan Department of Insurance and Financial Services considers homeowners insurance fraud in Michigan an automatic felony. Policyholders found guilty can be hit with up to four years in jail, up to $50,000 in fines plus court costs and legal fees, all on top of a permanent felony record.
How to avoid committing fraud
Progressive Insurance offers multiple tips for avoiding the legal thicket of insurance fraud.
The company recommends being completely honest and transparent as your guiding principle when applying for auto insurance or filing a claim. Policyholders should report events just as they happened, include your proper registration address, and past driving offenses.
For homeowners insurance, Progressive similarly recommends honesty as the best policy. First time home policy applicants should truthfully answer all the questions covering topics like the home's location, its condition, and any past insurance claims. When filing a claim, contact the agent quickly to report damages or theft. Use any insurance payout for any repairs claimed as necessary, so insurers don't get suspicious if you file a claim in the future related to the same issue.
Progressive also advises policyholders to watch out for homeowners insurance scams. Unscrupulous contractors may offer to cover your deductible, give you a supposed discount, and then bill your insurance for more than you actually owe them. This can get you into hot water by extension, despite no wish on your part to defraud the insurance company.
Related Content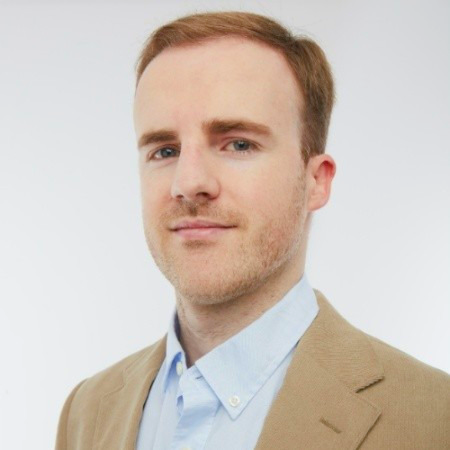 Audience Engagement Manager, Kiplinger.com
Ben Demers manages digital content and engagement at Kiplinger, informing readers through a range of personal finance articles, e-newsletters, social media, syndicated content, and videos. He is passionate about helping people lead their best lives through sound financial behavior, particularly saving money at home and avoiding scams and identity theft. Ben graduated with an M.P.S. from Georgetown University and a B.A. from Vassar College. He joined Kiplinger in May 2017.