Financial Advisers Share the Best Financial Advice They've Ever Received
Some of our favorite advisers take a walk down memory lane to share with readers the financial advice that's made a big difference in their lives.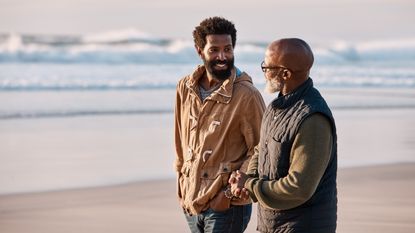 (Image credit: Getty Images)
We at Kiplinger.com asked some financial advisers among our Building Wealth contributors and Kiplinger Advisor Collective members to share, in a few sentences, the best piece of financial advice they've been given over the years.
Their answers are inspired by books that made them stop and think and pointers their family members gave them at a young age. Maybe a nugget of wisdom here will change (or reinforce) the way you think about your finances. Perhaps you'll even be inspired to check out some of the stellar financial advice these advisers offer Kiplinger.com readers on a regular basis (just click on their name to see their contributions and learn more about them).
Dad's advice: Make yourself financially literate
Subscribe to Kiplinger's Personal Finance
Be a smarter, better informed investor.
Save up to 74%
Sign up for Kiplinger's Free E-Newsletters
Profit and prosper with the best of expert advice on investing, taxes, retirement, personal finance and more - straight to your e-mail.
Profit and prosper with the best of expert advice - straight to your e-mail.
"Because most of us are not taught how to borrow, save, manage and invest our own money, or even to understand how our economy actually works, my dad urged me to take it upon myself to become financially literate on the basics. And it's never too early (or too late) to start. That education has turned into a lifelong gift that continues to build confidence and a sense of comfort about how to navigate the financial world. It means creating a budget and developing the habit of living below my means in order to gradually build wealth. Asking for help from a professional can reinforce progress — but only when I feel I can collaborate with an expert. Whether it's with a life partner, a professional or on my own, the goal is to be confident about what I expect to accomplish." — Pam Krueger, a Building Wealth contributor
An investment adviser issues a challenge
"While working in the branch, the investment adviser at the credit union randomly asked me if I was contributing to the 401(k). I happily shared that I was at the employer match of 4% of my salary. She challenged me to contribute 10% because I 'would never notice it was missing from my paycheck.' That piece of advice has helped secure my financial future." — Jason Vitug, a Kiplinger Advisor Collective member
Reading 'The Big Payoff' results in a big payoff
"In 2007, I read a book that changed my life and marriage forever! I read The Big Payoff: 8 Steps Couples Can Take to Make the Most of Their Money — And Live Richly Ever After (by Sharon Epperson). My husband and I had our first baby, who was only a year old, and we were struggling financially to manage all of the bills. The Big Payoff was instrumental in giving me the tools to talk to my husband about my money concerns and resulted in us making a commitment to have a 'Money Date' at least once a month! We continue to have our Money Dates, and I know that the reason our marriage is so strong and our financial position is secure is because we are always communicating about money. These dates ensure we are on the same page financially while working together as a team to save, invest and prepare for the future!" — Stacy Francis, a Building Wealth contributor
Automate savings and watch them grow
"The best piece of financial advice I received was early in my career from an old boss and was to automate my savings. It's human nature to sometimes procrastinate or just become so busy with other priorities that your savings get pushed to the sidelines. Automating my savings has allowed me to build my retirement funds, emergency fund and save for my kids' college without overthinking it month to month. I take the time to figure out what I can save given my budget on the front end, set up the recurring transfers (and adjust as needed when there are changes to my income or budget) and watch the accounts grow!" — Julia Pham, a Building Wealth contributor
Economics professor's Roth IRA nudge inspires a career
"In my freshman year of college, I had an economics professor who, during our last class of the semester, said, 'If you take anything away from my class, please open and fund a Roth IRA and educate yourself about the time value of money.' It struck me that this advice had nothing to do with the semester of coursework we had just completed. I educated myself on both topics and opened and funded a Roth IRA with money I had earned scooping Italian ice. That professor's advice not only created the foundation for my financial future, it also led me to a career in financial planning that I love." — Dennis McNamara, a Kiplinger Advisor Collective member
More advice from Dad: Money brings opportunities
"My dad told me not to define my self-worth by net worth. He also told me that while money may not buy happiness, it does bring more opportunities for you, your loved ones and your extended family. My dad told me not to just think about how much things cost today (in terms of monthly payments), but how much things cost me in the future (missed opportunities). Dad also stressed the importance of planning. No one plans for bad things to happen, but just because you don't, doesn't mean they won't. I was destined to be a planner. I am so grateful for his wisdom." — Marguerita Cheng, a Kiplinger Advisor Collective member and a Building Wealth contributor
Two books help define what wealth means to you
"The best financial advice I received involves two books: Rich Dad, Poor Dad by Robert T. Kiyosaki/Sharon Lecter and The Total Money Makeover by Dave Ramsey. The objective is to read both books and determine where along the pendulum between the two mindsets you would find your own version of wealth. The advice requires you to do your homework and get clarity. Once you can define what wealth means to you, the next steps look less like a series of magic tricks and more like a step-by-step path to achievement." — Lyndsey Monahan, a Kiplinger Advisor Collective member
What matters most: People, not money and things
"Financial planning is really about the people who matter most to you, not money and things. Weigh how financial decisions impact the important people in your life against the tax consequences and product benefits when developing your financial plan. Also, make money decisions with a 100-year vision. In other words, think of yourself as a custodian of your family's wealth for the next generations — this is a great way to stay motivated and protect your family's financial future." — Stephen Dunbar, a Building Wealth contributor
In a lifetime of car dents, 'it's only money'
"'It's only money.' This was my dad's reaction and advice after he accidentally backed into another car at the end of our camping trip. He wasn't happy about having to pay for the damages, but wasn't going to let that unexpected expense ruin our experience. Even though money seems scarce and hard to come by at times, you can always go make more of it if you need to. That's something that's stuck with me over the years as I've faced my own proverbial car dents. Yes, that's not what you wanted to spend money on, but at least it's only money." — Nick Loper, a Kiplinger Advisor Collective member
Don't put all your eggs in one investment opportunity
"The best financial advice I received was to not put all my eggs in one basket. Of course, we've all heard this at some point, and it's sound advice. But applying this mentality to daily life can be difficult. For example, it can be easy to overlook potential risks or uncertainties when we spot seemingly successful investment opportunities. This can lead to making larger investments solely based on success trends or expected projections. However, the economy can change in an instant, so having overestimated could one day be a regretful decision. This is why I allocate my investments wisely." — Angela Ruth, a Kiplinger Advisor Collective member
Brother knows best: Stick to your budget
"Growing up, I developed a bad habit of buying whatever I wanted when I wanted it. I didn't realize it then, but I was spending my future for insignificant gratification with a short shelf life. It wasn't until my later teenage years when I noticed my brother, Jake, was able to buy more expensive and more meaningful items. When I inquired how he did it, he pointed out that when I was buying based on my in-the-moment mindset, he was not. He explained that because he was comfortable saying no to the little and seemingly meaningless purchases now, he would have the ability to say yes to other more meaningful purchases in the future. Just because he had the ability to purchase something that he may have wanted, didn't mean he should. 'Create a budget and stick to it,' he said." — Mike Decker, a Building Wealth contributor
Pay yourself first, like it's a bill you owe
"My dad advised long ago that I should always 'pay myself first.' He encouraged me to establish the habit of regularly setting funds aside for savings and to start very small. I should treat the savings account contributions as I would a bill owed to a bank, company or someone else and to be consistent. As the years went by, and faced with many more uncertainties in life, I was advised that the 'return of my capital may be more important than a return on my capital.' This advice is very profound in today's world and the changing economy and investment choices.'" — John M. Goralka, a Building Wealth contributor
Kiplinger Advisor Collective is the premier criteria-based professional organization for personal finance advisers, managers and executives.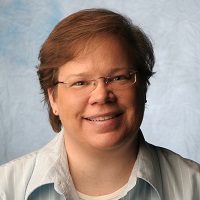 Contributed Content Editor for Building Wealth, Kiplinger.com
As Contributed Content Editor for the Building Wealth channel on Kiplinger.com, Joyce Lamb edits articles from hundreds of financial experts about retirement-planning strategies, including estate planning, taxes, personal finance, investing, charitable giving and more. She has 32 years of editing experience in business and features news, including 15 years in the Money section at USA Today.