Financial Adviser Designations Are Not All the Same
Just because a financial adviser has credentials after their name doesn't mean they meet the same rigorous standards as others do. How to figure out who you can trust.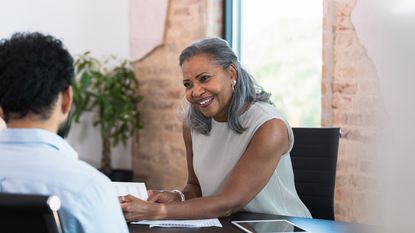 (Image credit: Getty Images)
In professions like medicine, law and accounting, you will commonly see professional credentials — MD, JD, CPA — after a practitioner's name. It's no different with financial advisers, who use certifications like CFP, PFS and so on.
These certifications should signal that advisers are qualified to provide financial advice. Instead, rapid growth has caused a blizzard of designations in the marketplace, leaving investors confused when looking for a financial adviser.
Choosing a financial adviser is a major decision, like choosing a physician. Just like your doctor, an adviser helps with life's most important moments, like starting a family, buying a home and retirement. However, all financial designations are not the same. Some require substantial education and experience, while others involve only a few hours spent over a day or two. Does that make someone an expert in that area? The credentials behind their names should mean something.
Subscribe to Kiplinger's Personal Finance
Be a smarter, better informed investor.
Save up to 74%
Sign up for Kiplinger's Free E-Newsletters
Profit and prosper with the best of expert advice on investing, taxes, retirement, personal finance and more - straight to your e-mail.
Profit and prosper with the best of expert advice - straight to your e-mail.
The Financial Industry Regulatory Authority (FINRA), which oversees broker-dealers in the U.S., maintains a list of financial designations on its website. FINRA's Professional Designations Database includes 170 designations that were added during or prior to 2016. As of November 2023, the number of financial designations in FINRA's database has jumped to 245. That's a nearly 45% increase in just seven years.
Weak requirements dilute credible ones
In theory, this should be great for the financial advice ecosystem; competition should increase the quality of credentialing programs available to financial advisers and thus the quality of financial advice for consumers. Instead, we've seen an influx of credentials with weak ethical and competency requirements that threaten to dilute the credible ones.
We anticipate this growth in credentials to continue, deepening the confusion. This is why CFP Board invests heavily to maintain and modernize the ethical standards and competency requirements for CFP® certification.
More than half of the designations listed on the FINRA website use terms like "certified" or "accredited" in the title, but just a small fraction of those designations requires candidates to meet the rigorous standards that those terms imply.
What you can do
The proliferation of designations makes it harder than ever to determine which are legitimate. So, what can you do when selecting a financial adviser?
You can start by ruling out designations offered by credentialing organizations that exhibit the following red flags:
The designation lacks a rigorous exam requirement or lacks a requirement to pass any exams
The credentialing organization requires little to no professional or educational experience to obtain the designation
The credentialing organization does not require frequent renewal of the designation or continuing education
The designation has a weak or nonexistent professional code of conduct
The credentialing organization does not promote how it enforces professional conduct standards (such as certification suspensions or removal of certification for violators)
The credentialing organization advertises how little time it takes to earn the designation
If your prospective adviser touts only designations with the aforementioned qualities, you should look for someone with stronger credentials. Common themes across reputable designations and licenses like CFP® certification, the PFS designation and the CPA license include:
Extensive completed coursework toward both a college degree and the desired designation
Satisfactory performance on a comprehensive and rigorous exam
Hundreds to thousands of hours of educational and professional experience
Continuing education and renewal requirements that ensure the adviser maintains a high level of competency as the profession grows and evolves
Third-party accreditation from the ANSI National Accreditation Board or the National Commission for Certifying Agencies
Commitment to upholding stringent standards of conduct in professional practice, including a commitment to act in the best interest of the client
A transparent enforcement program that investigates and punishes misconduct and publicly sanctions those who do not meet standards
Be sure to confirm their good standing
Put simply, find advisers with strong certifications and verified qualifications to provide financial advice. Once you've found a suitable adviser with a credible designation, confirm their good standing with the credentialing organization. To check on any individual's CFP Board disciplinary history and CFP® certification status, you can visit CFP.net/verify. You may find additional regulatory information through FINRA's BrokerCheck and the SEC's Investment Adviser Public Disclosure databases for individuals who are subject to FINRA or SEC oversight.
When selecting an adviser, make sure you understand their training and experience and that they are committed to act in your best interests. Remember, designations offered by credentialing programs that have significantly lower standards, such as lax exams, lower professional experience requirements or minimal conduct standards, should be approached with caution.
Whether you're working with a CPA, PFS or CFP® professional, protect your financial future by taking the extra step to ensure that the letters in an adviser's credentials deliver value.
Related Content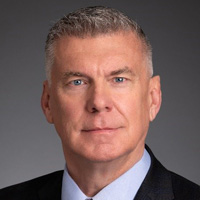 Chief Executive Officer, Certified Financial Planner Board of Standards, Inc. (CFP Board)
Kevin R. Keller, CAE, is CEO of the Certified Financial Planner Board of Standards Inc. CFP Board sets standards for financial planning and administers the prestigious CFP® certification – one of the most respected certifications in financial services and one of the few accredited financial services designations. He leads CFP Board to benefit the public by granting CFP® certification and upholding it as the standard of excellence for competent and ethical personal financial planning.