A Virtual Financial Adviser Could Be the Right Fit for You
Most of us are comfortable with videoconferencing these days, and that could make working with a financial adviser more convenient. No traffic, no parking, no limitations because of location…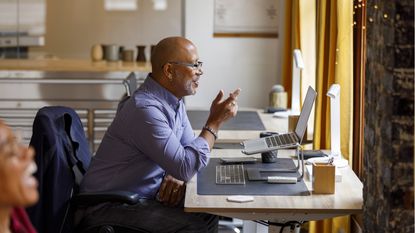 (Image credit: Getty Images)
If I'd asked you four or five years ago what you thought about working with a "virtual" financial adviser, my guess is you'd have been skeptical.
The idea of meeting remotely, using Zoom or some other videoconferencing platform, probably would have seemed too foreign, too intimidating or simply inappropriate for chatting about something as personal as your finances.
Then came the COVID-19 pandemic in 2020. And we all learned a whole lot — really fast — about using technology to overcome communication challenges when we couldn't get together in person.
Subscribe to Kiplinger's Personal Finance
Be a smarter, better informed investor.
Save up to 74%
Sign up for Kiplinger's Free E-Newsletters
Profit and prosper with the best of expert advice on investing, taxes, retirement, personal finance and more - straight to your e-mail.
Profit and prosper with the best of expert advice - straight to your e-mail.
And guess what? We discovered there are perks to doing business this way.
I always believed running a strictly virtual financial advisory firm could be both time and cost efficient — for me and for my clients. And I was right. I can do my work from anywhere at any time, with a client base that's limitless. And the same benefits apply to the people I hope to help:
They can set up a meeting time that works for them and use their phone or computer to talk to me from wherever they are — whether it's their office, couch or kitchen table.
They don't have to drive through traffic, find and pay for a parking space or worry about which documents to bring. We can share a screen to discuss their portfolio, how they're doing and even make changes in real time, if that's what they choose.
And they aren't confined to choosing an adviser in their local area. They can find their best fit based on an adviser's or firm's expertise, credentials, communication skills, collaborating partners, etc., instead of their ZIP code. If they move, they can keep the adviser they know instead of having to find someone new.
Perhaps best of all, they can skip the canned presentation (or sales pitch) they might have gotten at a more traditional annual office visit. I find that by working virtually and on-demand (meeting as often as an individual, couple or family chooses), it's actually easier to stay focused on what a client wants and needs to get done.
Of course, there are cons to using a virtual financial adviser — especially if you aren't especially tech-savvy. You'll have to figure out how to log on and use a particular platform for meetings. You might have to scan documents, access documents electronically or learn how to sign documents remotely. (Most virtual advisers likely have a workaround in place, just in case this is a problem.)
If you're someone who enjoys face-to-face interaction — exchanging small talk, shaking hands and leaving with a packet of paperwork that's been printed for you — I get that you may prefer meeting with your adviser in person. I've done financial planning both ways, and I know there are people who won't ever go the fully virtual route by choice.
Who prefers digital channels vs in-person meetings
According to a 2021 J.D. Power survey, 55% of full-service investors under 40 prefer digital channels for communicating with their adviser, but only 26% of older investors do. That might be because of the tech, or because busy younger investors, who still are working or have young children, enjoy the flexibility of seeing a virtual adviser when it suits their schedule.
But, frankly, most of the retirees I know are just as busy — traveling, spending time on their hobbies and with their grandkids, renovating their homes or moving to new ones and generally enjoying life. They, too, can benefit from the convenience of logging on for a virtual meeting, no matter where they are or if they just came in from the pool or pickleball court.
And though it's true I can't hold your hand or offer you a tissue when you're feeling anxious about the economy, inflation or the markets, virtual firms typically can provide the same financial services you'll find at a brick-and-mortar office.
Virtual advisers: Not to be confused with robo-advisers
To be clear, I'm not talking about robo-advising here, which uses algorithms to manage investments and provides limited financial advice. A full-service virtual financial adviser still can bring a human touch and should be able to help you with everything from building and maintaining your portfolio to tax planning, health care and Medicare planning, estate planning, setting up your retirement income plan and more.
Of course, you'll still want to find an adviser with the appropriate experience, training and problem-solving skills to help you reach your goals. When evaluating advisers, it's always a good idea to consider their credentials, fee structure and background. And, naturally, you'll want to keep the security of your communications top of mind.
You should only choose an adviser with whom you feel completely confident and comfortable.
But if you're looking for a game-changing way to get advice, this may be it. The traditional financial planning process has been flipped on its head to provide more value to the client. And now that the pandemic is over, many people who went the virtual route out of necessity are sticking with it out of choice.
Kim Franke-Folstad contributed to this article.
The appearances in Kiplinger were obtained through a public relations program. The columnist received assistance from a public relations firm in preparing this piece for submission to Kiplinger.com. Kiplinger was not compensated in any way.
related content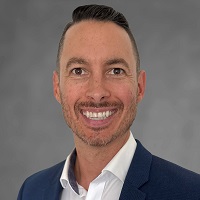 Founder, CEO, MDRN Capital
Aaron Cirksena is the founder and CEO of MDRN Capital, a fully digital retirement planning and investment advisory firm. He is passionate about helping clients design and implement efficient and successful financial strategies. Aaron earned a bachelor's degree in economics from the University of Maryland College Park and has more than a decade of experience as a financial adviser.