Four Sustainable Investments That Could Have a Positive Impact
As we celebrate Earth Day, consider doing some research aimed at transitioning to a more sustainable and responsible portfolio. These four companies are worth a look.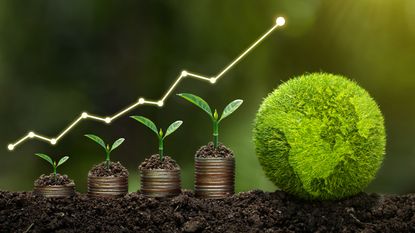 (Image credit: Getty Images)
Earth Day is a great time to take stock of your environmental impact. It's also an ideal time to think about how your money is invested and consider making some sustainable investments. Do the companies you own positively affect the world, or are they contributing to the problems?
Most investors don't think about the underlying holdings in the mutual funds or ETFs they purchase, and many others simply allow their financial advisers to pick and choose the individual stocks that they own. But taking the time to ask questions, do a little research and understand what you actually own can be both scary and enlightening and help empower you to transition to a more sustainable and responsible portfolio.
Other than aligning your investments with your values, investing responsibly may also reduce the long-term risk in your portfolio. Companies that employ a more sustainable and resiliency-focused business model will be more likely to succeed in a new economy that requires these attributes in order to remain competitive.
Subscribe to Kiplinger's Personal Finance
Be a smarter, better informed investor.
Save up to 74%
Sign up for Kiplinger's Free E-Newsletters
Profit and prosper with the best of expert advice on investing, taxes, retirement, personal finance and more - straight to your e-mail.
Profit and prosper with the best of expert advice - straight to your e-mail.
A Holistic Perspective on Sustainable Investments
I view sustainable investing from a holistic perspective. While solar, wind and electric vehicle (EV) companies are certainly an important part of our portfolios, so are complementary industries. For example, our Green Sage Sustainability Portfolio includes companies involved with water filtration, sustainable real estate and green buildings, scientific instrumentation, insurance and even biotechnology.
Understanding that and putting it in the context of what naturalist John Muir said: "When we try to pick out anything by itself, we find it hitched to everything else in the universe," many industries are connected and complementary to each other and contribute to society's vision of sustainability.
With that in mind, here are a couple of companies worth taking a look at:
STMicroelectronics (STM). Much of this Swiss semiconductor company's technology is used in devices that you use every day, like tablets and automobile infotainment systems. But beyond these everyday uses, STMicroelectronics also makes chips that help control the motors in EVs, chips that help distribute solar power more efficiently and chips that are helping to create smart homes, cities and industries. Sustainable innovation would not be possible without semiconductor technologies underlying the advances.
Acuity Brands (AYI). This U.S.-based company manufactures high-efficiency lighting products. I often say the best kilowatt is the one that isn't used, and through energy efficiency, we can make this true. Our homes and buildings use a considerable amount of energy, mostly for heating and cooling, but also for lighting.
The transition from incandescent bulbs to LEDs has been a major opportunity to reduce our impact. A 10-watt LED replaces a 100-watt incandescent bulb — that's a savings of 90%. Acuity Brands manufactures a wide array of lighting products, from home to office and industrial. It even makes ultraviolet lights to disinfect health care facilities (and others) that require sterilization.
Hannon Armstrong Sustainable Infrastructure (HASI). Hannon Armstrong is considered a "pure play" sustainable company in that everything it does revolves around sustainability. It finances a range of projects broken down into three areas: behind-the-meter, grid-connected and fuels, transport and nature. Its behind-the-meter investments include energy efficiency projects, distributed solar and storage, while grid-connected focuses on utility-scale wind solar and storage.
It's also involved in landfill gas projects, commercial fleet decarbonization and ecological restoration. And for income investors, the stock pays a nice dividend as well.
AXS Green Alpha ETF (NXTE). The folks at Green Alpha have been managing sustainable investments for years, going back to the old Sierra Club Mutual Funds, so they know what they're doing. They eschew the recent trend of creating, as I call them, "less bad" ESG portfolios and focus on solutions-based investments in the next economy.
Like Earth Equity's Green Sage Sustainability Portfolio, the portfolio is more than just solar, wind and EVs and takes a broad approach by examining systemic risks and opportunities. If you're not comfortable with individual stock investing, or if you're looking to diversify, check out this ETF.
Make Sure You Understand What You're Investing In
Remember that if you choose to invest in a mutual fund or ETF, it's important to look under the hood to truly understand what you are investing in.
I look at investing as voting with your hard-earned dollars, so consider what you want to stand for this Earth Day and how to make the best impact on the planet for generations to come.
Advisory products and services offered by Investment Adviser Representatives through Prime Capital Investment Advisors, LLC ("PCIA"), a federally registered investment adviser. PCIA: 6201 College Blvd., Suite #150 Floor, Overland Park, KS 66211. PCIA doing business as Prime Capital Wealth Management ("PCWM") and Qualified Plan Advisors ("QPA").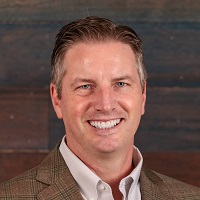 Director of Sustainable Investing and Partner, Earth Equity Advisors
Peter Krull is the Partner and Director of Sustainable Investments at Earth Equity Advisors, a Prime Capital Investment Advisors company, and has been specializing in sustainable, responsible and impact (SRI) investing for nearly 20 years. He earned the Chartered SRI Counselor® from the College for Financial Planning and has been a member of the Investopedia 100 list of the most influential financial advisers in America. Peter is a longtime advocate for sustainable, fossil-fuel-free investing and works hard to educate his clients and the public on greenwashing in the SRI/ESG industry. He believes strongly in the power of positive, solutions-based sustainable investing focused on the economy of tomorrow.