Sustainable Investing: Making Sense of the Trend That's Here to Stay
Most Americans want to participate, but are they ready?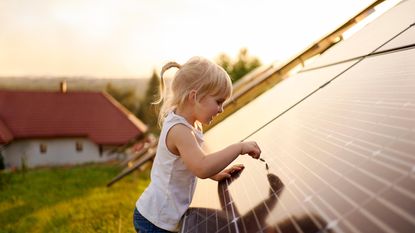 (Image credit: Getty Images)
Sustainable investing has been around for some time, but it is becoming more and more mainstream. The practice of investing your money in companies that adhere to certain principles or policies that align with your personal beliefs, whether it be renewable energy, animal welfare or climate change, is one that is increasingly popular among Americans. This has held true despite the ongoing volatility of the past several years.
In fact, according 2021 Allianz Life Sustainable Investing Study,* nearly two-thirds (64%) of Americans hold a positive opinion on this type of investing. But that's not all. Those already participating in sustainable investing are putting nearly half (46%) of their total investment portfolio toward companies adhering to sustainability principles. That's significant!
In addition, the study found that many of those who aren't currently making sustainable investments are interested in doing so. More than half of the survey respondents (52%) who are not currently participating expressed interest in allocating funds to sustainable investments.
Subscribe to Kiplinger's Personal Finance
Be a smarter, better informed investor.
Save up to 74%
Sign up for Kiplinger's Free E-Newsletters
Profit and prosper with the best of expert advice on investing, taxes, retirement, personal finance and more - straight to your e-mail.
Profit and prosper with the best of expert advice - straight to your e-mail.
So, if you're in the majority who are drawn to sustainable investing, and are ready to take action, you may be wondering where to begin. With so many different "green" or "sustainable" funds, companies, initiatives and more, it can be confusing to figure out what it all really means. Here are three steps to take if you're considering sustainable investing.
Consider what you want to accomplish
While everyone's investing goals are different, you're probably somewhere on the spectrum of wanting to make money, while also supporting companies whose beliefs and business practices align with your own personal beliefs. You may have a few topics that are of most importance to you, but there are so many to consider. More and more consumers are demanding transparency when it comes to how organizations conduct their business and the causes they support, and companies are beginning to catch on.
You'll want to do your research here to make sure the organizations are worthy of your investments. Here is where a financial professional can provide assistance.
Get professional help
If you're feeling intimidated by the research process, remember you don't have to go it alone. Investment professionals can help you not only to home in on what your goals are, but also to help you understand the business practices of the companies that you might want to invest in. According to study respondents working with a financial professional, 69% say their financial professional should be helping them understand this, and another 73% say their financial professional should be making sure their portfolio is reflective of their values. Leverage this resource to help guide you through the process.
There are also Investment professionals who specialize in sustainable and values-based investing, if that is a route you want to consider.
Understand the investing process of financial services and insurance companies
In partnership with your financial professional, it could be a worthwhile exercise to learn more about how financial services and insurance companies actually make their decisions around investing. This can shed some light on their process and help you have a better overall understanding of sustainable investing and how companies adhere to their sustainability practices.
Perhaps not surprisingly, the study found that only 52% of people understand how financial services companies make decisions about how to invest their money, and fewer (38%) are aware of specific financial services companies that successfully invest their assets in environmental sustainability efforts. Even fewer understand how insurance companies make investment decisions (46%), and know any insurance companies successfully investing in environmentally responsible ways (31%).
This is important to note that if you want to have an impact on sustainable investing, but perhaps are not ready to make direct investments, consider choosing companies that prioritize sustainability in their day-to-day business practices.
As sustainable investing becomes even more mainstream, this presents a real opportunity for us as consumers to not only understand the investment processes that oversee our hard-earned money, but to do some good in the meantime.
*Allianz Life conducted an online survey in April 2021 with a nationally representative sample of 1,000 respondents age 18+ with an annual household income of at least $50,000.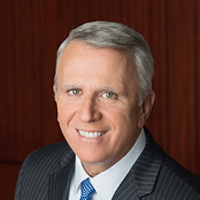 Vice President, Advanced Markets, Allianz Life
Kelly LaVigne is vice president of advanced markets for Allianz Life Insurance Co., where he is responsible for the development of programs that assist financial professionals in serving clients with retirement, estate planning and tax-related strategies.