6 Top Robinhood Stocks for Late 2020: Do the Pros Agree?
The success of some Robinhood traders has piqued investors' curiosity. But what do the pros have to say about the platform's top stocks as 2020 winds down?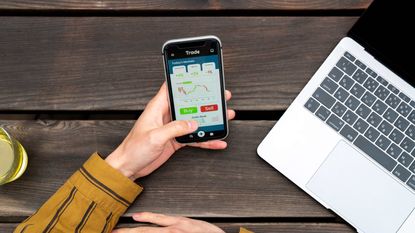 (Image credit: Getty Images)
The zero-commission trading app Robinhood, which has become popular with millennials, has emerged as a pandemic success story in 2020. And thanks to the well-documented success of young traders on the platform this year, many investors have taken in to monitoring the top Robinhood stocks at any given time.
The platform's key selling point is that users can make unlimited free trades, making the stock market accessible to those who had been previously sidelined by high prices. Thanks to that, and its ease of use, Robinhood has attracted a swath of youthful investors.
It also has attracted its fair share of critics – some argue that Robinhood "gamifies" investing through the use of regular push notifications. Additionally, Robinhood provides access to risky investments like options, and in some cases, users have noted that they didn't fully understand what they were getting into. This year's suicide of a young trader from Illinois highlighted the dangers of providing access to sophisticated investment methods with little vetting.
Robinhood investors have nonetheless piqued the curiosity of the broader community. And it's easy to satisfy one's curiosity about their investing habits: Robinhood itself lists the app's most popular picks at any given time, including how many accounts are invested in each.
Bearing this in mind, our attention shifted to Robinhood's list of the 100 Most Popular Stocks. Using TipRanks' database, we wanted to find out if the analysts agree. Here is the lowdown on its six most popular picks.
Data and Robinhood popularity stats are as of Nov. 23.
Contributing Writer, Kiplinger.com
Maya Sasson, originally from San Francisco, California, is a financial blogger focusing on U.S. stocks as well as analyst activity. Before diving into the world of financial writing, she earned a B.S. in Mathematics from Tufts University, and began her career as a data analyst for a software company.