20 Dividend Stocks to Fund 20 Years of Retirement
Each of these high-quality dividend stocks boast attractive yields, and you can expect them to grow their payouts even more. That's a powerful 1-2 combo for retirement income.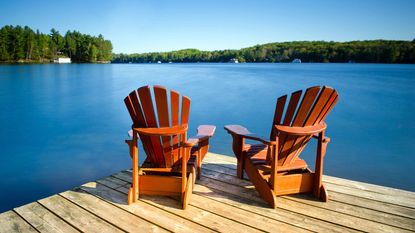 (Image credit: Getty Images)
Once upon a time, if you were planning to retire, the traditional wisdom was the "4% rule." You withdraw 4% of your savings in the first year of retirement, followed by "pay raises" in each subsequent year to account for inflation. The idea is that, if you're invested in a mix of dividend stocks, bonds and even a few growth equities, your money should last across a 20-year retirement.
But the world looks much different today. Stocks and bonds are slumping as interest rates jump from historic lows, making future expected returns and withdrawal rates less comfortable to forecast. Complicating retirement planning even further is the fact Americans are living longer than ever before and face the highest rate of inflation in a generation.
If you're wondering how to retire without facing the uncomfortable decision of what securities to sell, or questioning whether you are at risk of outliving your savings, wonder no more. You can lean on the cash from dividend stocks to fund a substantial portion of your retirement without touching your principal. Indeed, Simply Safe Dividends has even provided an in-depth guide about living on dividends in retirement (opens in new tab).
With the market selling off in 2022, investors can find many stocks yielding 4% or more currently. And if you rely on solid dividend stocks for that 4% annually, you won't have to worry as much about where the market heads from here so long as those payouts remain on solid ground.
Read on as we explore 20 high-quality dividend stocks that should fund at least 20 years of retirement, if not more. Most of the names featured here yield well above 4%, and each has paid uninterrupted dividends for more than two decades, has a fundamentally secure payout and has the potential to keep growing its dividends to protect investors' purchasing power over time.
Data is as of June 2. Stocks listed in reverse order of yield. Dividend yields are calculated by annualizing the most recent payout and dividing by the share price.
Contributing Writer, Kiplinger.com
Brian Bollinger is President of Simply Safe Dividends, a company that provides online tools and research designed to help investors generate safe retirement income from dividend stocks without the high fees associated with many other financial products.