22 Best Retirement Stocks for an Income-Rich 2022
Ideally, your retirement stocks will help you generate a sizable and reliable income stream. These 22 dividend payers make the grade.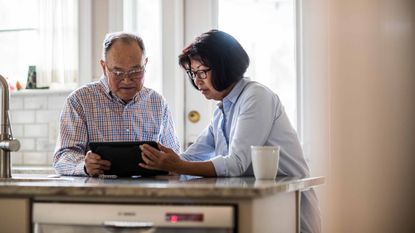 (Image credit: Getty Images)
Retirees, lacking a paycheck from a job, must find a different way to generate sufficient income to make ends meet while also ensuring they do not outlast their income stream. Thus, the best retirement stocks to buy in 2022 to meet those goals are ones that pay dividends.
Regular dividends can provide peace of mind by reducing or even eliminating the need to sell shares to generate income. Instead of worrying about elevated stock prices, the omicron variant or rising interest rates, owning a portfolio of quality businesses can deliver predictable, growing dividend income in all manner of market environments.
Even better? Many dividend-paying stocks raise their payouts annually, shielding dividends' purchasing power in the face of today's inflationary headwinds. Higher dividends often signal growth in a firm's earnings power too, providing the fuel for long-term price appreciation.
Research firm Simply Safe Dividends published an in-depth guide about living on dividends in retirement here (opens in new tab). But a critical element to this strategy is finding the market's top retirement stocks – names that can both deliver safe income and increase in value over the years.
On that note, here are the 22 best retirement stocks to buy in 2022. The 22 stocks featured on this list look to have secure dividends based on their solid balance sheets and ability to generate cash, yield between 3% and 7%, and have strong potential to keep raising their payouts in the long term.
Data is as of Jan. 20. Dividend yields are calculated by annualizing the most recent quarterly payout and dividing by the share price. Dividend growth streaks are calculated by using total dividends paid each fiscal year. Companies are listed in reverse order of yield.
0
Contributing Writer, Kiplinger.com
Brian Bollinger is President of Simply Safe Dividends, a company that provides online tools and research designed to help investors generate safe retirement income from dividend stocks without the high fees associated with many other financial products.