How to Find the Best Healthcare Stocks to Buy
The best healthcare stocks offer investors a defensive hedge in an uncertain market. Here's how to find them.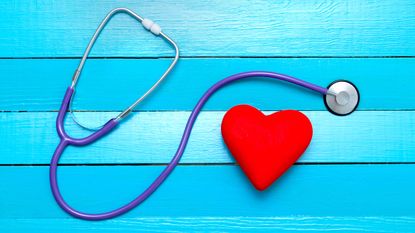 (Image credit: Getty Images)
Why should investors care about finding the best healthcare stocks? Well, the U.S. population is rapidly aging. Every day, more than 10,000 people turn 65 in the U.S., according to the Department of Health and Human Services. The percentage of Americans who are 65 and over grew nearly five times faster than the total population from 1920 to 2020, the latest U.S. census revealed.
Seniors also are living longer – and will increasingly need medical services. Healthcare spending already accounts for nearly a fifth of gross domestic product (GDP), or $4.3 trillion as of 2021, reported the Centers for Medicare and Medicaid Services.
Moreover, people will need healthcare no matter the state of the economy. That is why healthcare stocks could be a good investment for the long run as medical care is constantly in demand whether in boom times or bust.
But which stocks should you buy?
1/2
How to find the best healthcare stocks
Legendary stock investor Peter Lynch once gave this sage advice: Buy what you know.
Widely considered the best mutual fund manager of all time, Lynch has said that some of his greatest investments came to him through observation and common sense. This philosophy propelled his Fidelity Magellan Fund from $20 million in assets to $14 billion from 1977 to 1990, generating 29.2% in annualized returns that handily beat the S&P 500.
So start by building the most important foundation: Knowing what you're buying.
Understand the healthcare sector: The sector consists of many players with different roles to play in the medical pipeline − from biotech companies and drugmakers to medical device manufacturers, health insurers, hospitals and other care facilities. Familiarize yourself with these sub-markets as they can have different growth drivers and risks.
Keep informed on industry developments: To winnow down your list of the best healthcare stocks to buy, find catalysts such as up-and-coming trends or consumer demands. For example, telemedicine, telesurgery, AI-powered medical devices, consumer-friendly health insurers like Oscar and even robot companions for the elderly might be some areas of interest.
Sign up for a few healthcare newsletters to keep up with developments. Some examples are Bloomberg Prognosis and Healthcare Dive. Here is a sample list. Check specialty journals and websites, such as STAT News or Modern Healthcare. Some are free and others may charge a fee but certain expenses may be tax deductible.
Analyze the financial performance: Look for growth in revenue, profits, debt levels and cash flow. Consistent earnings growth and strong balance sheets are positive indicators. A first place to look for information is the company's website. Also, peruse SEC filings (10-Q, 10-K and DEF14) for a discussion of operations and financial results going back several years. Pay attention to the legal proceedings disclosure section for any lawsuits.
Third-party sources to check are Morningstar, Yahoo Finance, Google Finance, Finviz.com, Investing.com, among others. Do not forget that the fund company that administers your 401(k) or 403(b) typically provides free stock investment screening tools as well.
Pay attention to sector-specific factors: In healthcare, especially in pharmaceuticals and biotech, the product pipeline is crucial. Evaluate the potential of a company's current products and those in development, considering factors such as market demand, competition and regulatory approval processes. Since healthcare is one of the most heavily regulated sectors, understanding the regulatory environment is key to assessing risks and opportunities.
2/2
Key factors for finding the best healthcare stocks
Follow these key factors in order to find the best healthcare stocks to buy:
Research and development: Companies that invest more in R&D as a percentage of revenue may be better positioned for long-term growth, as they can innovate and adapt to changing healthcare needs and technologies.
Proprietary technology: Generally, the more sophisticated or customized the product or service, the bigger the competitive advantage of the company, according to Morningstar. These specialty offerings are more typically seen in biopharma and medical devices companies and contract research organizations (outsourced R&D).
Pipeline strength: Assess the potential of the company's product pipeline, especially for biotech and pharmaceutical companies. Look at the stages of clinical trials and the market potential of the drugs.
Regulatory milestones: Track progress in obtaining approvals from regulatory bodies like the Food and Drug Administration (FDA). Approvals or delays can significantly impact a company's stock price. Other regulatory factors to watch are changes that can affect a company's stock. For example, the Inflation Reduction Act capped a 30-day supply of any type of insulin at $35 for Medicare patients, starting this past January. This news was not good for insulin makers.
Patent ciffs: Pharmaceuticals and biotech companies rely heavily on patents to protect their products. The dates when key patents expire (known as patent cliffs) can significantly impact future revenues, as they open the door to generic competition.
Finally, remember to diversify your healthcare portfolio to mitigate industry-wide shocks. When investing in healthcare stocks, spread your exposure across different markets and also company size and global region.
Take your time to learn about the sector. You are buying and holding the best stocks for the long run; do not rush to invest or you could make costly mistakes. Vet the stocks thoroughly by looking at their metrics but also use common sense. As Lynch has said, you can find good stocks just by looking around you.
And remember, you can take a diversified approach to the sector by targeting the best healthcare ETFs (exchange-traded funds).
Related content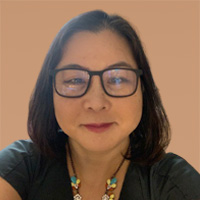 Contributing Writer, Kiplinger.com
Deborah Yao is an award-winning journalist, editor, and personal finance columnist who has held editorial roles at Kiplinger, The Wharton School, Amazon, The Associated Press, S&P Global (SNL Kagan) and MarketWatch. She specializes in writing and editing articles on finance and technology, with particular expertise in the areas of stock analysis, monetary policy, fintech, blockchain, macroeconomics, financial planning, taxes, among others. She has been published in The New York Times, USA Today, CBS News, ABC News, Wharton Magazine, and many other news outlets.