The 9 Best Healthcare Stocks to Buy
The best healthcare stocks offer investors a defensive hedge in an uncertain market.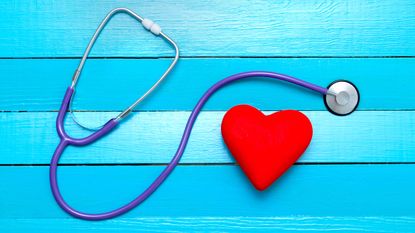 (Image credit: Getty Images)
The best healthcare stocks should be on the radar of any investor who is looking to hedge their holdings in today's volatile markets.
Persistent inflation and continued central bank tightening are testing the resilience of many investors, and healthcare stocks are good for both short- and long-term considerations. In the short run, they are considered a defensive hedge against inflation and a slowing economy since the demand for medical care remains constant no matter the macroeconomic environment. In the long term, a growing world population, especially among the aged, will raise demand for healthcare services.
Currently, healthcare is an "inexpensive, defensive sector" whose secular growth is the second fastest since 1986, according to a recent report from BofA Global Research. The sector has "strong fundamentals" and corporate ESG focus could drive additional healthcare spending, the report said.
But investors must be "choosy bulls in 2023," according to BofA. Jared Woodard, head of BofA's research investment committee and author of the report, suggests focusing on quality stocks in this environment.
How does one define a quality stock? A key metric for BofA is free cash flow yield − or a company's free cash flow divided by its enterprise value. "Free cash flow yield might be the best measure of the quality of a company," Woodard wrote in his research note.
The higher the ratio, the more ably a company can meet its debt payments, dividend payouts and other obligations. Look for yields of at least 4%.
BofA said its stock quality screener that uses this metric has beaten the S&P 500 by 7% per year on average, as well as other similar indexes.
With this in mind, here are the nine best healthcare stocks to buy now. Each name featured here has a free cash flow yield that is higher than 4%, attractive dividend yields and/or improving fundamentals.