5 Medtech Stocks to Seize Major Growth
The merging of healthcare and technology is changing how we care for our bodies. It's also creating investment opportunities, such as these five medical technology stocks.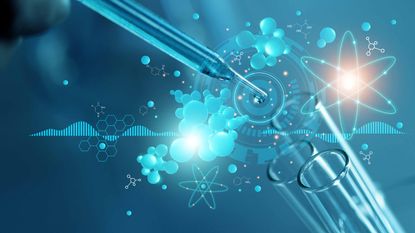 (Image credit: Getty Images)
It's no secret that technology is changing every facet of our lives. From how we conduct business to how we shop, tech is everywhere. And that wide reach of technology includes our bodies. Tech is revolutionizing the healthcare sector – and creating opportunities in medical technology stocks.
Dubbed "medtech," this blending of healthcare and technology has already had sweeping effects. Advanced genomic tools allow us to create targeted cancer medicines, new medical devices empower patients to control diabetes with better results; heck, we can even see a doctor virtually or use data to buy health insurance at lower prices. All in all, the blending of technology and healthcare is transforming how we treat and care for our bodies.
And it's been great for investors, as well.
Healthcare has been traditionally one of the more stable and recession-resistant sectors. As we know, technology stocks are often fast-moving. When you combine the two, you get medical technology stocks, which offer stability with a real side of growth. Typically, revenue growth is faster at medtech firms than a traditional drug manufacturer.
And returns have been wonderful, as well. While there's no official index for medtech stocks, there is the iShares U.S. Medical Devices ETF (IHI). This fund owns a host of medical device and medtech producers, and is up a staggering 671% since its inception in 2006 for a 14.4% annual average return. Not too shabby at all.
With that in mind, here are five medical technology stocks for investors looking to capitalize on the growing sector.
Disclaimer
Data is as of Sept. 14. Analysts' average long-term growth rate expectations represents the estimated average rate of earnings growth for the next three to five years, and is courtesy of S&P Global Market Intelligence.