5 Defense Stocks to Buy Amid Afghan Unrest
The rapid shift of military power in Afghanistan has a litany of potential geopolitical consequences. It also could spark more business for defense stocks.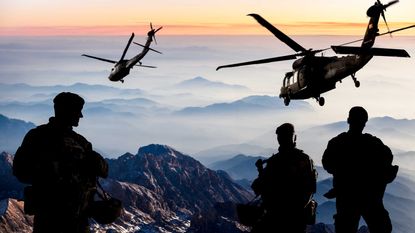 (Image credit: Getty Images)
Fresh turbulence has returned to the Middle East – and historically, that has been good for defense stocks.
The Taliban has seized control of Afghanistan in just a little more than a month after the U.S. began evacuating troops. This lightning-quick change in power dynamics has bred fears that the country will become a safe haven for terrorists, and that this unrest could boil over into other parts of the Middle East.
Understandably, investors in defense stocks are paying close attention. This turn of events could breed increased demands for intelligence, surveillance and reconnaissance equipment. And if additional conflicts arise, there could be fresh demand for military equipment.
Many are comparing the Taliban's capture of Kabul, the capital of Afghanistan, to the "fall of Saigon" on April 30, 1975. This was when the North Vietnamese army seized Saigon, the capital of South Vietnam. How similar the two situations are is a debate left for another day – but it is worth noting what happened to defense stocks in fall of Saigon's wake.
"In the 1 and 3 months after the fall of Saigon on April 30, 1975, while the S&P 500 gained 4.4% and 1.7%, respectively, the S&P 500 Aerospace Defense sub-industry jumped 15.4% and 26.0%," says Sam Stovall, chief investment strategist for independent research firm CFRA. "Even though history should be viewed as a guide and not gospel, CFRA thinks the Aerospace group offers a favorable investment opportunity today."
With that in mind, investors should consider adding defense stocks to their portfolios. Here are five such stocks that are rated Buy in the Stock News POWR Ratings system.
Disclaimer
Data is as of Aug. 19.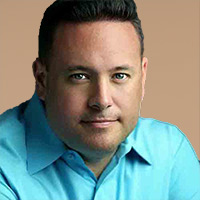 Contributing Writer, Kiplinger.com
David Cohne has 20 years of experience as an investment analyst and writer. Prior to StockNews, David spent 11 years as a consultant providing outsourced investment research and content to financial services companies, hedge funds and online publications. David enjoys researching and writing about stocks and the markets. He takes a fundamental quantitative approach in evaluating stocks for readers.