5 Stocks to Watch on Prime Day (That Aren't Amazon)
Amazon.com's Prime Day, which is kicking off late in 2020, is a natural threat to the rest of the retail space. Here are five stocks to watch as the online event nears.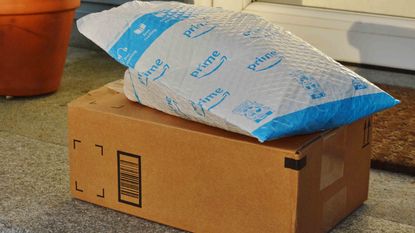 (Image credit: Getty Images)
Amazon.com's (AMZN (opens in new tab)) Prime Day – the e-commerce company's annual discount blowout – typically descends in the summer, acting as a "Christmas in July" of sorts for online shoppers.
But COVID-19 has forced Amazon.com to push Prime Day into October, and there are several retail stocks to watch for a potential pushback.
Consumers have expressed less interest in shopping on Black Friday and Cyber Monday specifically compared to previous years, according to Accenture research. And a dreadful 2020 for retailers already had many retailers planning to nudge shoppers into holiday spending well earlier than Black Friday – some into October.
But Amazon.com's announcement of an October blockbuster has forced many retailers' hands. Simeon Hyman, global investment strategist at fund provider ProShares, notes that 2019's Amazon Day – a two-day affair – resulted in a 71% year-over-year spike in sales to $7.16 billion. And most other retailers simply can't afford to allow Amazon to take a similarly large chunk out of their holiday-adjacent sales.
Here are five stocks to watch as "Prime Day" nears. Hyman notes that while Amazon.com "remains a superpower in e-commerce," these five businesses are worth keeping an eye for their responses.
Data is as of Oct. 5. Analyst ratings provided by S&P Capital IQ.
Kyle Woodley is the Editor-in-Chief of Young and The Invested (opens in new tab), a site dedicated to improving the personal finances and financial literacy of parents and children. He also writes the weekly The Weekend Tea (opens in new tab) newsletter, which covers both news and analysis about spending, saving, investing, the economy and more.
Kyle was previously the Senior Investing Editor for Kiplinger.com, and the Managing Editor for InvestorPlace.com before that. His work has appeared in several outlets, including Yahoo! Finance, MSN Money, Barchart, The Globe & Mail and the Nasdaq. He also has appeared as a guest on Fox Business Network and Money Radio, among other shows and podcasts, and he has been quoted in several outlets, including MarketWatch, Vice and Univision. He is a proud graduate of The Ohio State University, where he earned a BA in journalism.
You can check out his thoughts on the markets (and more) at @KyleWoodley (opens in new tab).