Strict AI Regulations Could Hinder Federal Agencies: Kiplinger Economic Forecasts
Advanced AI has potential to help the government, but sweeping regs could be an issue.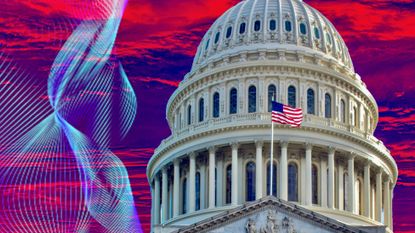 (Image credit: Getty)
The AI landscape is continually evolving. To help you understand what is going on and what we expect to happen in the future, our highly-experienced Kiplinger Letter team will keep you abreast of the latest developments and forecasts (Get a free issue of The Kiplinger Letter or subscribe). You'll get all the latest news first by subscribing, but we will publish many (but not all) of the forecasts a few days afterward online. Here's the latest...
As Congress mulls a new regulatory regime to police AI (artificial intelligence), consider that many federal agencies already have strong oversight over AI in a variety of forms and in many sectors of the economy. The Food and Drug Administration (FDA) has for years had a framework to regulate AI tools in medicine, including devices. The Consumer Product Safety Commission (CPSC) has highlighted how its authority, over recalls and other policy tools, covers AI risk. Similarly, the National Highway Traffic Safety Administration (NHTSA) has driverless-car policies.
Others with enforcement tools: The Federal Trade Commission (FTC), the Securities and Exchange Commission (SEC), and the Equal Employment Opportunity Commission (EEOC).
Subscribe to Kiplinger's Personal Finance
Be a smarter, better informed investor.
Save up to 74%
Sign up for Kiplinger's Free E-Newsletters
Profit and prosper with the best of expert advice on investing, taxes, retirement, personal finance and more - straight to your e-mail.
Profit and prosper with the best of expert advice - straight to your e-mail.
Though federal regs may need to be modernized for emerging AI tech, there are concerns that Congress will step on the toes of federal agencies with a sweeping AI law that could usurp agency power and hinder a range of work. Another worry is extra red tape that affects all sorts of businesses, big and small.
Meanwhile, federal agencies already use AI in their day-to-day policy work — monitoring securities markets, doing complex wireless spectrum auctions and more.
New generative AI services could help even more. The Patent and Trademark Office (USPTO) is already mulling it for examiners, who could use it to speed up tedious research. But a new law that clamps down on generative AI could hinder its use in government.
This forecast first appeared in The Kiplinger Letter, which has been running since 1923 and is a collection of concise weekly forecasts on business and economic trends, as well as what to expect from Washington, to help you understand what's coming up to make the most of your investments and your money. Subscribe to The Kiplinger Letter.
Related Content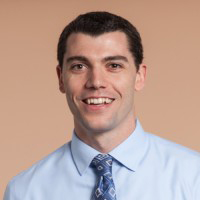 Senior Associate Editor, The Kiplinger Letter
John Miley is a Senior Associate Editor at The Kiplinger Letter. He mainly covers technology, telecom and education, but will jump on other important business topics as needed. In his role, he provides timely forecasts about emerging technologies, business trends and government regulations. He also edits stories for the weekly publication and has written and edited e-mail newsletters.
He joined Kiplinger in August 2010 as a reporter for Kiplinger's Personal Finance magazine, where he wrote stories, fact-checked articles and researched investing data. After two years at the magazine, he moved to the Letter, where he has been for the last decade. He holds a BA from Bates College and a master's degree in magazine journalism from Northwestern University, where he specialized in business reporting. An avid runner and a former decathlete, he has written about fitness and competed in triathlons.