The 7 Best Bond Funds for Retirement Savers in 2022
Fixed-income investors face a difficult path in 2022, but these seven bond funds can help minimize the impact of rising rates and inflation.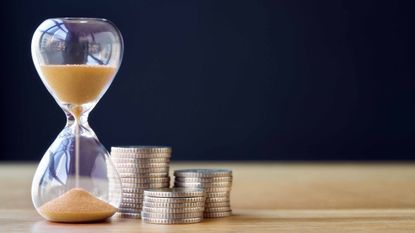 (Image credit: Getty Images)
With so many macroeconomic issues in the air as we enter 2022, there's no singular blueprint for how to invest in the new year. Thus, the best bond funds for 2022 could look very different from one investor to the next depending on their goals, account and risk tolerance.
For example, if you're dollar-cost averaging into a bond mutual fund in your 401(k) plan throughout the entire year, a passively managed core bond index fund could work well, especially if prices fall alongside rising rates.
But then, if you're wanting to front-load a fund early in the year, a Treasury inflation-protected securities (TIPS) fund could work better than a core bond index fund – especially as inflation concerns are likely to be more pronounced earlier on and potentially subside as the year progresses.
Many of the investment themes that are likely to impact bond funds in 2022 should be the same as those that will challenge equity markets. Several, such as inflation and rising rates, appeared to be priced into bonds by the end of 2021, but there still are other uncertainties to consider. For example, the omicron variant of COVID-19 could be worse than expected, or Chinese-U.S. relations could change.
As for interest rates, the bond market should respond as usual: no big move up or down unless there's a surprise. For example, the Fed's decision in late 2021 to remove the word "transitory" from its inflation narrative underscores the persistence of inflation and the threat of a faster-than-expected taper on the Fed's bond-market purchases, as well as higher rates coming earlier in the year.
While investors shouldn't expect any big positives for the fixed-income market in the coming year, the best bond funds for 2022 will offer the potential to minimize the downside of falling prices amidst rising rates and inflation. They'll also help squeeze out any potential upside there is to capture.
Read on as we outline our seven best bond funds for retirement savers in 2022. These bond mutual funds span seven different categories to help investors of all stripes find the right product for their portfolio.
Data is as of Dec. 16. SEC yields reflect the interest earned after deducting fund expenses for the most recent 30-day period and are a standard measure for bond and preferred-stock funds.
Contributing Writer, Kiplinger.com
Kent Thune, CFP, is a financial professional that helps individuals and businesses achieve their goals through a variety of delivery methods, including investment advice, financial planning and writing.