5 Investing Tips to Get Your Wealth Plan on Track
A number of pitfalls have conspired to make this one of the most difficult investing environments in years. Take the reins with these investing tips.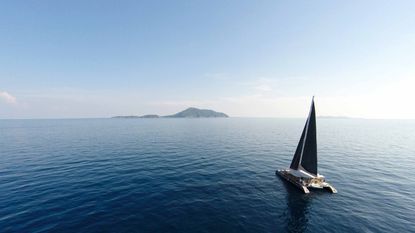 (Image credit: Getty Images)
Investors face an increasingly difficult economic landscape today – and unfortunately, they'll almost certainly face additional headwinds in the near future. That means less room than ever for error in your wealth plan.
Let's set the stage.
While today's low interest rates have helped support the stock market, they also have crushed low-risk investors who look to Treasuries for returns. The trillions that have been spent on fiscal stimulus packages almost guarantees the U.S. will see tax increases in the future as a way to recoup that money. Many investors depend on stock dividends – and with a potential rollback of President Donald Trump's corporate tax benefits, dividends could be cut. Higher taxes combined with increased longevity in retirement pose serious risks to established estate plans.
Add pitfalls like creeping inflation and lower return projections, and you have one of the most difficult investing environments we've seen in years.
Notice I said "difficult," but not "impossible."
While it's easy to feel that your financial future is out of your control these days, it's not. Here are five investing tips for creating a strategic wealth plan to weather the storm.
1/5
Take Control of Your Fees
The first thing you can (and should) take control of is the fees you're paying to your wealth manager or advisor. If you're unsure of the fee structure for advising services, don't be afraid to ask.
Additionally, you should fully understand the product-related fees that are part of your portfolio. Things like mutual fund fees, ETF fees, and private equity fund fees can have many complex layers, so it's important to have a clear sense of where your money is actually going.
Finally, be sure to fully investigate what portion of those product-related fees are being paid to your wealth advisor. Does it seem like your advisor is being incentivized to sell you particular investments? If so, don't be afraid to ask them some hard questions about their compensation structure.
2/5
Know the Importance of Indexing
Indices continue to provide relatively strong returns, even in difficult investing environments. In fact, in each o the past 10 years, the majority of large-cap fund managers have underperformed the S&P 500.
The traditional method of gaining index exposure is through passive mutual funds and ETFs. However, you might also consider creating a direct index strategy so you can have more control over your investments. Direct indexing essentially replicates the performance of an index mutual fund or ETF by purchasing the underlying securities individually instead of as a bundled package.
This type of strategy allows you to have more flexibility to "customize" your replicated index mutual fund or ETF. Direct indexing also comes with powerful tax benefits as it allows you to harvest losses on the individual holdings.
3/5
Reallocate Where Appropriate
In general, you should always be conscious of your portfolio's allocations and ensuring you're not more (or less) invested in any area of the market that you're comfortable with.
More specific to now, if your portfolio has a significant allocation to real estate, consider reallocating.
While real estate typically appreciates by 4% a year, the current economic environment is likely to stall any meaningful growth in this asset class. Commercial real estate, in particular, will be especially stagnant as office buildings lie empty and retail establishments struggle amid the coronavirus pandemic.
Of course, it should be noted that real estate assets at home and abroad are facing slightly different challenges. Increased domestic and global political risk means you should talk with your wealth advisor about your portfolio's strategic allocation to both foreign and emerging markets and real assets.
4/5
Ensure Your Advisor's Technology Works for You
Because investment platforms provide access to different products and, therefore, different return potential, talk with your advisor about what platform(s) they use.
These platforms can be structured in several ways, but the two most common types are closed architecture and open architecture systems.
A closed architecture investment platform is a type of platform created by a bank or investment firm that typically offers funds and investment vehicles solely from that bank or investment firm.
However, if your wealth advisor uses an open architecture investment platform, they have access to a more open market. These types of open systems empower advisors to select products from a variety of competitor institutions instead of just one, creating more opportunities for potential growth.
5/5
Assess Your Tax Minimization Strategies
Tax strategies are becoming increasingly important as we near November's U.S. presidential election. Investors should prepare now for a potential partial rollback of President Trump's Tax Cuts and Jobs Act (TCJA).
Specifically, your wealth plan should now assume that the current estate tax thresholds of $11.58 million per individual and $23.16 million for couples will be prematurely rolled back to pre-TCJA levels of $5.49 million per person and $11 million for couples.
Consider transferring some of your appreciating assets or taking advantage of the gift tax exemption by making a significant philanthropic contribution, which will help to reduce the size of your overall estate.