How to Get Taken to the Cleaners by Your Customers
Small businesses have to deal all the time with customers who won't pay their bills. Instead of being patient and nice while you're not paid for your work, get tough and see what happens.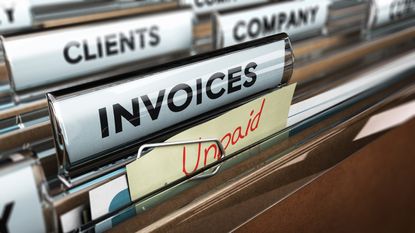 (Image credit: Getty Images)
One of the most commonly heard complaints — especially from small-business owners — is the failure or refusal of their customers or clients to pay their bills on time, or pay them at all.
If you are thinking, "Yeah, Dennis, you got that right!" then I submit that a certain amount of this failure to be paid could be your fault. Allow me to cite an example that occurred last week:
"Wonderful Tree Trimming and Landscaping" is a 30-plus-year-old mom-and-pop company in my town. "Marge" runs the show, and she is the nicest, most patient business owner you'll ever meet. And that's the problem. She is way too nice, way too patient and non-confrontational to a fault.
Subscribe to Kiplinger's Personal Finance
Be a smarter, better informed investor.
Save up to 74%
Sign up for Kiplinger's Free E-Newsletters
Profit and prosper with the best of expert advice on investing, taxes, retirement, personal finance and more - straight to your e-mail.
Profit and prosper with the best of expert advice - straight to your e-mail.
I got a call from her office manager, asking if I can help them with several past-due accounts.
"Of course," I reply. "How old are they?"
"Only two years."
"What? Only two years," I repeat in a less-than-happy tone of voice. "What were you folks thinking?"
"Well, Marge likes to be patient and nice to people."
"I am not! Please scan and send me the bills now!"
Not paying for services rendered could be fraud
Fraud and theft of services without legal justification revealing an intent not to pay, similar to dine-and-dash restaurant thieves, could justify an award of punitive damages. Notes on the accounts at Marge's company revealed textbook examples of fraud and theft of services by people who agreed to pay for the tree trimming but offered one nonsensical excuse after another for not paying, made repeated promises to pay but never did or contested their credit card charge.
I reached one of them and asked that he bring a check to my office. He replied, "Money doesn't grow on trees."
My response in a most unfriendly tone of voice was, "I am going to enjoy suing you for the tree trimming and punitive damages for your obvious lack of intent to pay."
Soon thereafter, I received this email from Marge: "Whatever you did worked! He called me around 2:30 p.m. and brought us a check by 3 p.m.! He had a scared face!"
Having patient, nice staff is not a virtue if customers won't pay
In my experience representing small-business owners who are owed money, patience is not a virtue. A strong office manager/collections person who knows what not to say or do and who you authorize to immediately jump on past-due accounts is critical.
A common ploy of these kinds of customers is, "Gee, I never got your bill, so please mail another." Do not fall for that, if possible! Fax the bill to them. This gives you proof of receipt. If you are in the same town, go to them and politely hand a copy to the customer or, if it's a business, a receptionist.
Many online recommendations suggest being sugary sweet on the phone to your past-due customers. I disagree. The customer who, without justification, doesn't pay is a thief, and the sooner you and your people recognize and accept that, the better.
So, when payment is past due, promised to be received by a certain date and does not arrive, you have one choice: Call and say, "No more delays. We will pick up a check at your office today, and if it isn't there, this goes to our lawyer, who isn't called Mad Dog for no reason."
Why even put yourself at risk of being jerked around by an unknown customer? Do your research in advance. Check your court's plaintiff/defendant index to see if the customer has been sued and for what. You can find this information on your county's court website, generally at no cost to you. Require a signed credit application that will allow you to check their credit and find out if they've gotten in trouble before for not paying.
Great way to get stiffed: Convince customers you aren't serious
A terrific recipe for being stiffed is to convince your customer that you aren't serious about being paid, and I hear this all the time: "Well, we've been sending them past-due letters every month for the past year, and we thought that would scare them into at last doing something."
They did something all right: They ignored you!
If the first letter or phone call gets no response, consider having your lawyer place a call and send a demand letter. That should be very inexpensive. Still no response? If you are within or close to your small claims court monetary jurisdiction, file suit.
Action earns the respect of employees and other customers
"When small-business owners act to preserve their bottom line by giving collections all the attention deserved, this earns respect and loyalty from employees and your customers. And, no matter how well you pay someone, respect and loyalty have no price," observes David Schein, Cameron Endowed Chair of Marketing & Management at the University of St. Thomas in Houston.
"I tell businesses to have a one-two-three approach to collections," he says. "Send invoice within 30 days. If not paid in 60 days, send letter with overdue invoice indicating that it will be turned over to your attorney if not paid promptly. At 90 days, turn it over to your attorney. Many of my businesses get paid with that 60-day letter."
In case you wonder, "Dennis, how do you personally feel about these situations?" I'll tell you. Angry, personally angry, and I share the feelings of my clients who have done the work, performed the service and been ripped off. To treat people that way, in addition to a breach of contract, is simply immoral. Collecting those debts gives me a great deal of moral satisfaction."
Dennis Beaver practices law in Bakersfield, Calif., and welcomes comments and questions from readers, which may be faxed to (661) 323-7993, or e-mailed to Lagombeaver1@gmail.com. And be sure to visit dennisbeaver.com.
related content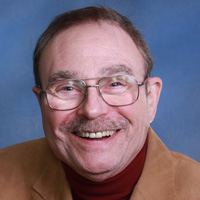 Attorney at Law, Author of "You and the Law"
After attending Loyola University School of Law, H. Dennis Beaver joined California's Kern County District Attorney's Office, where he established a Consumer Fraud section. He is in the general practice of law and writes a syndicated newspaper column, "You and the Law." Through his column he offers readers in need of down-to-earth advice his help free of charge. "I know it sounds corny, but I just love to be able to use my education and experience to help, simply to help. When a reader contacts me, it is a gift."