Five Ways You Can Assess, Manage and Pay Off Debt
Average personal debt is lower now than it was in 2019, but many Americans still struggle with debt. Here are some ways to both pay it down and grow your wealth.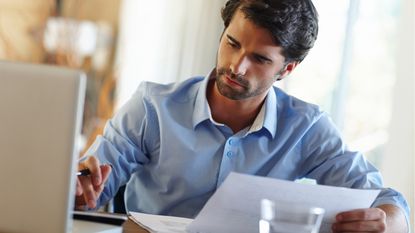 (Image credit: Getty Images)
The average American has $21,800 in personal debt exclusive of mortgages, according to Northwestern Mutual's 2023 Planning & Progress Study. However, digging deeper into the data, it's clear that people in the U.S. are traveling in divergent directions on the debt highway.
More than four in 10 (43%) say they're currently carrying close to or at their lowest level of debt ever — a fantastic achievement in today's high inflation economic environment. However, more than a third (35%) of people say they're carrying close to or at their highest level of debt ever — with credit card debt making up more than double any other source of non-mortgage personal debt. People who carry personal debt say 30% of their monthly income goes toward paying it off, and most also expect to remain in debt for years.
U.S. consumer debt is nearly $5 trillion, according to the Federal Reserve, and it's top of mind for most Americans. More than six in 10 people say they are prioritizing paying down their debt vs putting savings first.
Subscribe to Kiplinger's Personal Finance
Be a smarter, better informed investor.
Save up to 74%
Sign up for Kiplinger's Free E-Newsletters
Profit and prosper with the best of expert advice on investing, taxes, retirement, personal finance and more - straight to your e-mail.
Profit and prosper with the best of expert advice - straight to your e-mail.
It's encouraging to see personal debt levels ticking down a bit: Average personal debt totals are down $8,000 since 2019. But the best news is this: Anyone can reduce their debt if they decide to act intentionally. These are five ways to look at debt and how it can affect your finances.
Define your 'good debt' and 'bad debt'
Many people believe all debt is bad debt, but the truth is that some debt can be nice to have and even beneficial to helping people achieve their long-term goals. Good debt tends to have a low interest rate and helps borrowers reach important financial goals, such as a student loan or a mortgage.
Get interested in interest rates
Many people who want to pay down their debt are not sure where to get started. The first and best place to look is at interest rates. It's wise for people to audit all the debts they have before acting — and consider them altogether as part of one cohesive and comprehensive plan.
Another positive step is to consider refinancing debt at a lower rate. If you have good credit, you might qualify for a personal loan, consolidation loan or a refinance of your student loans. You might also consider transferring your credit card debt to a new card with a 0% introductory rate and no balance transfer fees. This can help you save money on interest while you pay off your debt.
Set your strategy
Once the audit is complete, the next step for anyone is to select a debt repayment strategy that is right for them and their unique plans. Two popular strategies that many people use are:
Debt snowball. In this strategy, people start by paying down debts with the smallest balance first, while also making minimum payments on all other debts. Each time people pay off a debt, they move to the next one with the smallest balance and so on. For someone who feels emotionally overwhelmed by the variety of debts they hold, this approach can feel compelling and empowering.
Debt avalanche. In this approach, people start paying off debts with the highest interest rate first, while also making minimum payments on all their other debts. Once they pay off the balance with the highest interest rate, they move to the balance with the next highest interest rate and so on. This strategy is ideal for someone who wants to unemotionally follow the math and improve their net worth as efficiently as possible.

Watch for wealth-building opportunities
While paying down debt may always feel like the right move, sometimes it may actually make better sense to save or invest. For instance, if someone has debt with a 3% interest rate, but they can earn 5% in a savings account, they can grow their net worth faster by saving. It's vital to think critically about your debts and the opportunities you have.
Manage debt as part of a comprehensive plan
The road to a debt-free lifestyle and secure financial future can be complex. Many routes are bumpy and filled with difficult choices. Clarity on which path to choose is attainable, especially for those who have the help of a financial adviser. Knowing what you can spend now vs save for later can help anyone reduce worries, build financial confidence and get closer to financial security.
related content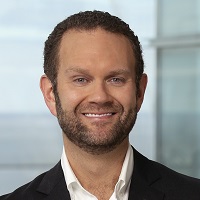 Executive Vice President, Chief Customer Officer, Northwestern Mutual
Christian Mitchell is executive vice president and chief customer officer at Northwestern Mutual. He leads strategic ideation necessary to elevate the client experience and deliver bold solutions to launch Northwestern Mutual ahead of its competitors. Mitchell oversees initiatives and deliverables to build the most powerful digital engine in financial services, including engineering solutions, data analytics, digital products and consumer insights.