The Best Bank for You, 2018
We've identified the banks and credit unions that offer the best combination of high rates, low fees and a customer-friendly focus.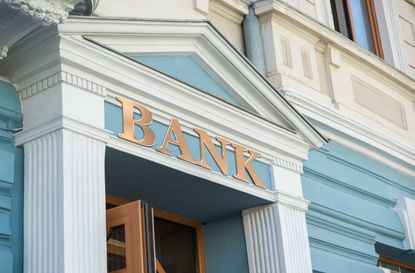 (Image credit: This content is subject to copyright.)
On the lookout for a better bank? Maybe you should be. Fees on deposit accounts keep rising. And even though the Federal Reserve is on a mission to push up short-term interest rates, many banks (especially larger brick-and-mortar institutions) are dragging their feet when it comes to raising yields on savings and other accounts.
Luckily, we found banks and credit unions that still aim to do right by their customers. For the second year, Kiplinger is presenting its list of the best U.S. banks and credit unions. To choose our winners and runners-up, we enlisted the help of Informa Research Services, which provided data on deposit accounts from several dozen institutions.
We concentrated mostly on how well the banks deliver low fees and balance minimum investments and high rates. Banks that minimize penalties for customers who overdraw their accounts, for example, got extra credit. But we also took note of other useful features. For instance, as data breaches pile up, keeping an eye on your credit reports and other pieces of your personal profile has become more important than ever. So we incorporated free identity-theft monitoring services for customers into our rankings.
Subscribe to Kiplinger's Personal Finance
Be a smarter, better informed investor.
Save up to 74%
Sign up for Kiplinger's Free E-Newsletters
Profit and prosper with the best of expert advice on investing, taxes, retirement, personal finance and more - straight to your e-mail.
Profit and prosper with the best of expert advice - straight to your e-mail.
Banks are competing to stay on top of the tech game, too. For example, if you're a customer of Ally Bank, Capital One or U.S. Bank, you can ask Amazon's virtual assistant, Alexa, to check your account balance or tell you how much you spent last month. Citibank is planning to roll out a national digital bank over the next few years, starting with improvements to its mobile app for iPhone. Even people who are not customers of Citi can connect their financial accounts and use the app's budgeting tools.
Despite gains in high-tech banking and the wave of branch closures in recent years, many customers still value the human touch. A recent Samsung study found that while consumers prefer to transfer funds or make other quick transactions digitally, 77% seek to talk with a real person about lengthier topics, and 53% would rather call the bank to get an answer to a quick question than go through digital channels. A recent J.D. Power study shows that the most-satisfied bank customers not only use online and mobile banking but also visit the branch regularly.
Finally, in the wake of the Wells Fargo fake-account scandal, we scrutinized the records of banks that topped our rankings to be sure they haven't been disciplined in recent years for similar fraudulent activities. In a review of more than 40 large and midsize banks, the U.S. Office of the Comptroller of the Currency found that banks opened as many as 10,000 accounts without customer permission in a three-year period--but the OCC has not publicly named the institutions and says that it "did not find pervasive or systemic issues."
No matter how you prefer to bank, you should be able to find a fit among our choices. We've identified top picks among national, regional and internet banks, as well as credit unions anyone in the U.S. can join. For more-tailored recommendations, check out our top picks for seven profiles: high-net-worth families, retirees, frequent travelers, small-business owners, families with students, millennials and military personnel.
Best National Banks
Large banks have the resources to serve up a variety of deposit accounts and loans, as well as financial planning, investing and wealth-management services. They also tend to have robust digital and mobile tools. Here's a look at our top picks.
Best Credit Unions
As nonprofit institutions owned by their members, credit unions share their profits via lower fees and higher rates. Anyone in the U.S. can join the credit unions we evaluated. Here's a look at our top picks.
Best Internet Banks
Because online-only banks don't have the same overhead costs that brick-and-mortar banks do, they are more likely to pare down pesky fees and provide accounts with no minimum balances and higher yields. Here's a look at our top picks.
Best Regional Banks
Regional banks have a smaller reach than big national banks, but many are large enough to offer considerable resources for their customers. They also have a stronger focus on investing in their communities. Here's a look at our top three picks.
Best Banks for High-Net-Worth Families
Clients who hold big balances with these banks are rewarded with lots of fee breaks, higher yields on savings, lower rates on loans and financial-planning assistance. Here's a look at our top picks.
Best Banks for Retirees
Our top picks in this category offer extra discounts and perks if you're 65 or older (or 60 or older, in the case of our runner-up), such as breaks on fees and free or discounted checks and safe-deposit boxes. Take a look at our senior-friendly picks.
Best Banks for Frequent Travelers
Whether you regularly roam the U.S. or venture abroad, traveler-friendly bank accounts minimize ATM fees worldwide and go light on penalties. Here's a look at our top picks.
Best Banks for Small-Business Owners
A small-business owner's banking needs depend on the nature of the company. If you frequently deposit cash, for instance, you'll want access to a nearby branch. If banking exclusively online (or over the phone) is feasible, you have more options. Here's a look at our top picks.
Best Banks for Millennials
Virtual banks with low fees and high rewards will suit budget-conscious millennials who are comfortable banking without access to a branch. Our top picks make it easy (and cheap) to maintain accounts and handle cash flow remotely. Take a look.
Best Banks for Families With Students
The consummate bank for families is one they can grow with over time, with a starter account for teenagers and additional free accounts once they turn 18, plus attractive choices for the parents so they can make transfers and keep tabs on their kids' transactions. Here's a look at our top picks.
Best Banks for Military Personnel
Service members face challenges, such as frequent moves and overseas deployments, that call for ease and simplicity in banking. These institutions feature no-hassle checking and savings accounts, as well as services tailored to military personnel. Here's a look at our top picks.
How We Chose the Top Financial Institutions
Using data from Informa Research Services as well as the institutions and other sources, Kiplinger selected the winners and runners-up from a field of 73 institutions consisting of 43 national and regional banks, 17 credit unions, and 13 internet banks (including online accounts offered by brokerage firms). We evaluated checking, savings and money market deposit accounts and certificates of deposit. We looked at fees for monthly maintenance, ATM transactions, overdraft protection and money transfers; early-withdrawal penalties; yields on interest-bearing accounts; and availability of features such as peer-to-peer transfers and identity-theft protection.
Informa Research Services compiled the data as reported by the financial institutions that it tracks; the information is subject to change.

Associate Editor, Kiplinger's Personal Finance
Miriam lived in Toronto, Canada, before joining Kiplinger's Personal Finance in November 2012. Prior to that, she freelanced as a fact-checker for several Canadian publications, including Reader's Digest Canada, Style at Home and Air Canada's enRoute. She received a BA from the University of Toronto with a major in English literature and completed a certificate in Magazine and Web Publishing at Ryerson University.