Think About the 4 Pillars of Retirement Instead of Just Income
A balanced approach will help ensure a solid foundation for a secure retirement.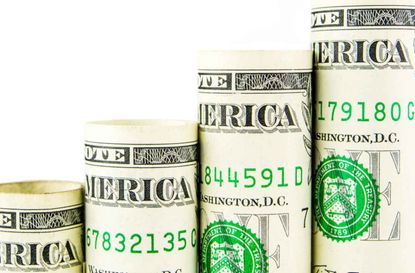 (Image credit: jansucko)
When thinking about retirement, most of us tend to focus on income. While income is important to ensuring a secure retirement, there are other factors that enter into the equation that can also dramatically impact your plans.
That's why it's helpful to think of "The Four Pillars of Retirement" — income, protection, liquidity and growth — instead of just focusing on income. Relying on a broader model for your planning will help ensure your money will last longer in retirement.
Pillar Number 1: Income.
During our working years, we focus on accumulating wealth. We're trying to get as much as we can through our various investments so we can enjoy as safe and comfortable a retirement as possible. As we near retirement, we usually change strategies to preserve our wealth and ensure that it will continue to generate income. Even after we retire, we need to ensure our money continues to work for us. Without income, there is no retirement. Too often, we assume there will be certain returns in the market but, if there is a downturn shortly after you retire, you could get trapped by the "sequence of returns" — a term that refers to the order in which poor and good market returns occur after the accumulation stage ends. While income is, of course, very important, there are other considerations we must consider.
Subscribe to Kiplinger's Personal Finance
Be a smarter, better informed investor.
Save up to 74%
Sign up for Kiplinger's Free E-Newsletters
Profit and prosper with the best of Kiplinger's expert advice on investing, taxes, retirement, personal finance and more - straight to your e-mail.
Profit and prosper with the best of Kiplinger's expert advice - straight to your e-mail.
Pillar Number 2: Protection.
You must ensure that your retirement is protected from threats that can wreck even the best plan. Too often, it's easy to slip into the trap of thinking that as long as you have income, your retirement is secure. Even with a healthy flow of income, however, many pitfalls can threaten your security, such as taxes, longevity, market volatility, costly health problems, changes in government benefits and inflation. If you haven't planned carefully and made sure that your wealth is protected, these threats can destroy your retirement. Always keep health care and long-term care in mind here because, too often, we put off thinking about these matters until it is too late.
Pillar Number 3: Liquidity.
No matter how much planning you do, life happens. There are always unexpected expenses — a new roof, medical expenses, car repairs — that we must cover. The old rule dictates that you need three to five months of living expenses on hand, although, of course, there are plenty of variables that come into play. If you have not thought about how liquidity impacts your retirement, you have made a big mistake. You simply can't afford to underestimate a major expense in retirement.
Pillar Number 4: Growth.
You need to ensure there are ways to grow your income in retirement. This is becoming increasingly important as people live longer because even modest inflation will erode your buying power over time. However, you must be careful about market risk. Remember, you can still grow your assets through non-market investments, so you must find the right mix between investments with market exposure and investments on the non-market side. This can be tougher than you may realize. On one hand, you need to take enough risk to drive gains that keep you ahead of inflation. But on the other hand, you have to be prudent, because you can't afford risking a major loss during your retirement, like we saw in 2008. Once you have retired, there is far less time to make up for losses. It is also important to remember that with each loss, you must have gains that are larger than the loss, because the gains will be on a reduced amount.
To keep living the lifestyle you are accustomed to, or to pursue your dreams, be it travel or hobbies or spending time with your grandchildren, you need to plan your retirement carefully. Focusing on all four of the pillars should help you do that. It's not always possible to cover all four of the pillars perfectly, of course, but doing the best you can in each of those areas will greatly enhance your chances of having a successful retirement.
President, David Braun Financial and Insurance Services Inc.
David Braun is an Investment Adviser Representative and Insurance Professional at David Braun Financial & Insurance Services Inc. (opens in new tab) Braun has more than 25 years of experience in the financial industry, and holds Chartered Financial Consultant (ChFC), Certified Life Underwriter (CLU) and Life Underwriter Training Council Fellow (LUTCF) industry designations. Investment advisory services are offered through Resility Financial Inc., a Registered Investment Adviser. Insurance services are provided through David Braun Financial & Insurance Services Inc. CA #0678292