7 Ways to Reduce Your Income to Qualify for Roth IRA Contributions
If you're just above the income cutoff for contributions, these strategies will help you meet it.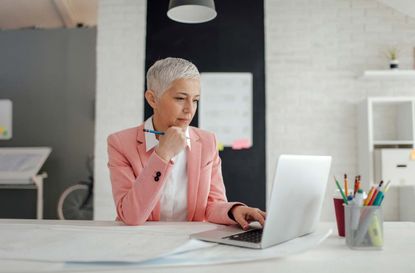 (Image credit: +38163208618)
Question: What is the definition of "modified adjusted gross income" to qualify to contribute to a Roth IRA? I'm close to the income limit and am trying to figure out how I can lower my MAGI so I can qualify this year.
Answer: The definition of modified adjusted gross income varies depending on the tax break. The calculation to qualify for Roth IRA contributions starts by taking your adjusted gross income from the bottom of page 1 of Form 1040 and adding back certain deductions and exclusions you took during the year.
First subtract from AGI any amounts you converted or rolled over from a traditional IRA or a qualified retirement plan to a Roth IRA, then add back deductions for contributions you made to a traditional IRA plus any deductions for interest on student loans and for tuition and fees. Also add back exclusions for qualified bond interest and employer-provided adoption benefits and a few other deductions. For a worksheet to help with the calculation, see IRS Publication 590-A, Individual Retirement Arrangements (opens in new tab).
Subscribe to Kiplinger's Personal Finance
Be a smarter, better informed investor.
Save up to 74%
Sign up for Kiplinger's Free E-Newsletters
Profit and prosper with the best of expert advice on investing, taxes, retirement, personal finance and more - straight to your e-mail.
Profit and prosper with the best of expert advice - straight to your e-mail.
To make the full $5,500 contribution to a Roth IRA in 2017, your modified adjusted gross income must be less than $118,000 if you're single or $186,000 if you're married filing jointly. The contribution amount gradually phases out as your income gets higher, and you can't make Roth IRA contributions if your MAGI is more than $133,000 if single or $196,000 if married filing jointly.
There are a number of ways to reduce your modified adjusted gross income to help you qualify to make Roth contributions:
1. Make pretax contributions to a 401(k), 403(b), 457 or Thrift Savings Plan. You can contribute up to $18,000 in 2017, or $24,000 if you're 50 or older, and the amount of the contribution is not included in AGI. See What You Need to Know About Making IRA and 401(k) Contributions in 2017 for more information.
2. Contribute to a health savings account. If you have a high-deductible health insurance policy in 2017, with a deductible of at least $1,300 for self-only coverage or $2,600 for family coverage, you can contribute to an HSA. You can contribute up to $3,400 in 2017 if you have self-only coverage or $6,750 if you have family coverage, plus a $1,000 catch-up contribution if you're 55 or older. Your contributions are pretax if you make them through your employer or tax-deductible if you make them on your own. For more information, see FAQs About Health Savings Accounts.
3. Contribute to a health care flexible-spending account. You can contribute up to $2,600 of pretax money to a health care flexible-spending account in 2017, if one is offered by your employer. You usually need to sign up during your employer's open-enrollment period in the fall, unless you have certain life changes—you got married or divorced or had a baby, for example. You generally can't contribute to an FSA and an HSA in the same year, unless you have an HSA-compatible FSA. See How to Save in Both an HSA and an FSA for more information.
4. Contribute to a dependent-care flexible-spending account. You may be able to contribute up to $5,000 pretax to a dependent-care FSA to pay for the cost of caring for a child younger than 13 while you and your spouse work. You generally must sign up to make those contributions during open enrollment in the fall, but you may be able to make changes midyear if you have a qualifying event, such as if getting married or divorced or having a baby, or if you move or the cost of care changes. See How to Change Dependent-Care FSA Contributions Midyear.
5. Reduce any income from self-employment. If you have any income from your own business, even if you just do freelance work on the side, make the most of tax breaks for the self-employed. See the Instructions for Schedule C (opens in new tab) for more information about which expenses you can deduct. For more information, see Most Overlooked Tax Breaks for the Self-Employed. Contributions to a self-employed Simplified Employee Pension, solo 401(k) or other tax-deductible retirement plan can also reduce your AGI. See How Self-Employed Workers Can Save for Retirement.
6. Sell taxable investments for a loss. Capital losses first offset capital gains. After that, you can apply your losses to offset up to $3,000 of ordinary income (any additional losses can be carried over for future tax years). See Understanding Capital Gains and Losses.
7. Make the most of other deductions that reduce your AGI. See if you qualify for any other deductions on page 1 of your Form 1040 (opens in new tab) that aren't added back into the MAGI calculation, such as for moving expenses. See The Key Factor in Claiming a Tax Break for Moving. Also see IRS Publication 521, Moving Expenses (opens in new tab).
Make a Backdoor Contribution to a Roth
If you still don't fall below the modified adjusted gross income cutoff, you can make a non-deductible IRA contribution and then convert it to a Roth. If you don't have any other money in a traditional IRA, you'll have to pay taxes only on the earnings when you convert. If you do have other IRA money, your tax liability will be based on the ratio of nondeductible contributions to the total balance in all of your traditional IRAs. See How High Earners Can Set Up a Roth IRA for more information.
Also see Smart Ways for High Earners to Contribute to Roth IRAs. For more information about the benefits of Roth IRAs, see Why You Need a Roth IRA.
Got a question? Ask Kim at askkim@kiplinger.com.
Contributing Editor, Kiplinger's Personal Finance
As the "Ask Kim" columnist for Kiplinger's Personal Finance, Lankford receives hundreds of personal finance questions from readers every month. She is the author of Rescue Your Financial Life (McGraw-Hill, 2003), The Insurance Maze: How You Can Save Money on Insurance -- and Still Get the Coverage You Need (Kaplan, 2006), Kiplinger's Ask Kim for Money Smart Solutions (Kaplan, 2007) and The Kiplinger/BBB Personal Finance Guide for Military Families. She is frequently featured as a financial expert on television and radio, including NBC's Today Show, CNN, CNBC and National Public Radio.