Kiplinger's Best College Values, 2018
We name 300 standout public and private schools, based on quality and affordability. This year, Princeton, Davidson and the University of North Carolina at Chapel Hill top our lists.
As the cost of attending college continues to rise and many graduates struggle to repay student loans, families are putting pressure on colleges to justify their ever-growing price tags. Lawmakers, too, are pushing to improve cost transparency by beefing up tools to help families see what they'll pay and reduce student borrowing. The proposed pieces of legislation, which have bipartisan support, would also provide families with more information about on-time graduation rates for students who attended a particular school and how successful graduates are at finding well-paying jobs.
Selecting a college and deciding how to pay for it have become high-stakes financial decisions. Over the past 20 years, tuition, fees, and room and board, adjusted for inflation, have increased by 59% at private, nonprofit four-year colleges and by a whopping 82% for in-state students attending public four-year colleges, according to the College Board. The average student-loan debt for those who borrow has increased 29% over the past 15 years, while the average earnings of recent college graduates—after adjusting for inflation—have remained relatively flat.
What hasn't changed is Kiplinger's definition of value: a high-quality education at an affordable price. We were the first to assess colleges based on a combination of a school's academic merits and the cost of attendance. To that end, we present our annual list of 300 best-value colleges and universities to help you see how your options stack up. As in recent years, we give you a combined list of colleges as well as separate lists for the best values in private universities, private liberal arts colleges and public colleges.
Subscribe to Kiplinger's Personal Finance
Be a smarter, better informed investor.
Save up to 74%
Sign up for Kiplinger's Free E-Newsletters
Profit and prosper with the best of expert advice on investing, taxes, retirement, personal finance and more - straight to your e-mail.
Profit and prosper with the best of expert advice - straight to your e-mail.
When we crunch the numbers, quality comes first. We start by examining academic measures, including the school's admission rate, the test scores of incoming freshmen and student-faculty ratios. To reward schools with a record of graduating students on time—sparing families the expense of an extra year—we award points only for four-year graduation rates. On the financial side, we give the most points to schools with affordable sticker prices and ample financial aid. We use in-state cost figures for the public college rankings, but we use costs for out-of-state students on the combined list to reflect the choice families face when comparing private schools with out-of-state public colleges (for more details, see How We Rank the Schools).
The Winners
This year, Princeton moves up two places to lead our combined best-values list. It also tops our list of private universities for the fourth time in as many years. This Ivy League institution racks up points for its highly selective, 7% admission rate, strong test scores and abundant financial aid. Nearly 60% of students—including some from families with incomes of $250,000 a year or more—receive need-based financial aid, the only kind Princeton offers. The school's average financial aid award cuts the total cost for recipients to less than $14,000 a year. And at Princeton, as is the case with many other institutions near the top of our rankings, loans aren't part of the deal. Since 2001, the school has awarded all financial aid in the form of scholarships and grants.
Among private liberal arts colleges, which are ranked separately from private universities to account for their different missions (liberal arts colleges typically focus on educating undergraduates, and private universities educate both graduate and undergraduate students), Davidson College moves to the head of the class, topping our list for the first time. This small, classic liberal arts college with a splash of southern charm has climbed our rankings in recent years, thanks to a more selective admission rate and robust financial aid awards that have kept the average cost after need-based aid relatively flat (for a closer look, see the box on page 30). A 90% four-year graduation rate helps solidify the school's spot on our list. But Davidson also stands out for what it doesn't do: saddle students with debt. In 2007, Davidson became the first liberal arts college to eliminate loans from all financial aid packages, instead meeting 100% of students' demonstrated financial need through scholarships, grants and campus jobs.
Perched at the top of our list of best public colleges for the 17th straight time—as many times as Kiplinger's has ranked public colleges—is the University of North Carolina at Chapel Hill. UNC also claims the title of best out-of-state value. Stellar academics, including an 84% four-year graduation rate (among the highest of all public colleges on our list) and a 13-to-1 student-faculty ratio help cement the Tar Heels' spot. Need-based aid awards averaging more than $17,000 a year make this public research university a bargain for in-state students who qualify—cutting the school's in-state cost to $4,905 a year. UNC and the University of Virginia (number three on our list for both in-state and out-of-state value) are the only two public colleges in our rankings to meet 100% of students' demonstrated financial need.
You don't have to stick to the top of our lists to find great values. For example, Pomona College, a small liberal arts college of 1,660 students on California's coast (number six in our combined ranking), boasts the highest four-year graduation rate of all 300 schools on our list. Rice University (number eight on our combined list) climbs nine places, reflecting its competitive, 15% admission rate, a 6-to-1 student-faculty ratio and liberal financial aid awards that have helped reduce student borrowing in recent years. The University of Florida (number 32 on the combined list) returns to the top 50 overall with stronger test scores than in previous years and a 67% four-year graduation rate. The school's sticker price of less than $40,000 for out-of-state students is a deal for families who don't expect to receive much need-based aid.
Costs Creep Up, Aid Lags
For the 2017–18 academic year, the average sticker price at private nonprofit colleges, including tuition, fees, and room and board, rose 3.5%, to $46,950, according to the College Board. The average published cost of attendance at four-year public institutions rose about 3% for both in-state and out-of-state students, to $20,770 and $36,420 a year, respectively.
Many of the schools on our list charge far more. Every year, readers question how schools with annual sticker prices north of $60,000 a year can be a good value, particularly when other schools on our best-values list sport a price tag of half that sum. The answer: For most families, the sticker price does not equal the net price, which is the total cost minus any financial aid. And often the schools with the highest price tag do the best job of cutting it down to size with financial aid awards.
[EMBED TYPE=PARS ID=COLLEGE2017]
All of the schools in our rankings offer significant need-based aid, often reducing the cost families pay to about half of the sticker price. Many also offer non-need-based aid (also called merit aid) to help reduce the cost for students with strong academic records or other accomplishments. Private colleges, which typically have larger financial aid awards and stronger four-year graduation rates than their public counterparts, dominate the top of our combined list. For students who qualify, such awards can make the cost of attending a private college comparable to what it would cost them to attend an in-state public university.
So don't judge a school—or your family's ability to afford it—by its sticker price. The figures for average cost after financial aid listed in our rankings are a good starting point for determining what your family may ultimately pay. Once your student has narrowed the field of potential colleges, use each school's net price calculator to drill into specifics.
Unfortunately, at many schools, financial aid awards aren't keeping pace with the rising sticker price. The average net price for students attending private nonprofit colleges has increased in each of the past six years, according to the College Board. Meanwhile, the net price for students attending public colleges has increased in each of the past eight years.
Many families use student loans to make up the difference. In 2016, student borrowers at four-year private colleges racked up an average $32,000 in debt, according to the College Board. Those attending public colleges borrowed an average of $27,000. But most of the schools on our list get students to graduation day with much lower amounts of debt. Many of them eliminate loans from the equation, replacing them with grants and scholarships in financial aid packages for all students who receive need-based aid. Others offer no-loan financial aid programs based on family income. No-loan programs don't necessarily eliminate loans. Aid awards are based on a school's estimate of what a family can afford to pay, and some students take out loans to cover the amount that a family can't or chooses not to pay. Even so, at no-loan schools, the percentage of students who borrow is much smaller. And those who graduate with loans typically have balances well below the national average.
Looking for Results
As college costs continue to escalate, students and parents are increasingly demanding evidence that their investment will pay off. They want colleges and universities to demonstrate that their graduates have landed successful and lucrative careers. For a glimpse of what attending a particular institution may mean for your child's post-graduation salary, we've included earnings data alongside each school in our rankings (the salary data is not used to rank the schools). The figures show the median earnings of workers who enrolled at a college 10 years earlier and received federal financial aid. But they include individuals who didn't graduate from college, and they don't take into account the subjects students studied or whether they attended graduate school—all factors that may skew the usefulness of this data.
To dig deeper into post-graduation performance for a college your child is interested in, read a recent annual outcomes report, which can usually be found on the school's website. Such reports provide a summary of recent graduates' employment status within a specific period (often six months after graduation), as well as salaries. Some also break down the results by academic program or list companies where the most-recent graduates found jobs. Schools use different methods to measure outcomes, which makes it difficult to compare one college with another. Instead, use the information in each report to get a general sense of the types of careers graduates pursue, the companies they work for, the percentage that enroll in graduate school and the time it typically takes graduates to find a job.
Don't stop with the outcomes report. When you tour the campus, visit the career services office (or check its website) to find out what resources it offers and how its approach reflects today's job market. Ask about traditional resources. A school should have an ample career center staff and an active alumni network, and students should have opportunities for plenty of internships and apprenticeships.
Colleges and universities of all sizes are integrating career and professional programs into their broader academic curriculums and athletic and social scenes, rather than keeping the programs as stand-alone services. For example, at Davidson College, the school's career development center is located just inside the entrance to the school's student union, a favorite hangout spot for students. You'll find counselors roving the student union for impromptu sessions or pairing up with professors and coaches to meet with students in the classroom or during athletic practices.
Since it received a $50 million gift two years ago, Wellesley College (number 10 on our combined list), a liberal arts women's college near Boston, has been revamping its career services offerings with new mentorship programs as well as internships and public service opportunities. Others, including Davidson, Amherst College (number 19), Grinnell College (number 27) and the University of Chicago (number 44), provide funding for some students so they can pursue unpaid or low-paying internships or research opportunities.
[EMBED TYPE=PARS ID=COLLEGE2017]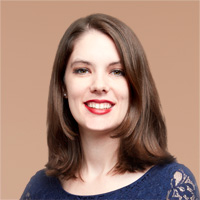 Associate Editor, Kiplinger's Personal Finance
Pitsker joined Kiplinger in the summer of 2012. Previously, she interned at the Post-Standard newspaper in Syracuse, N.Y., and with Chronogram magazine in Kingston, N.Y. She holds a BS in magazine journalism from Syracuse University's S.I. Newhouse School of Public Communications.