How We Rank the Best College Values
Our rankings reflect academic quality, as well as cost and financial-aid measures.
To come up with our best values, we start with data on nearly 1,200 public and private four-year schools provided by Peterson's, then add our own reporting. We narrow the list based on measures of academic quality. We then rank each school using cost and financial aid measures. Quality criteria account for 55% of total points, and cost criteria account for 45%. We offer a combined list of the 300 best values in private liberal arts colleges, private universities and public colleges to show how the top schools in each of the categories compare with the others. We also present the top 100 private universities, top 100 liberal arts colleges and top 100 public colleges.
Competitiveness
In this category, we include admission rate (the percentage of applicants offered admission) and yield (the percentage of students who enroll out of those admitted). The first number demonstrates selectivity, and the second shows ability to compete for accepted applicants. We also consider the percentage of incoming freshmen who are high scorers on the SAT or ACT, because high achievers enhance the academic atmosphere.
Graduation Rates
On the quality side, our rankings give the most weight to four-year graduation rate to reward colleges that help students get undergraduate degrees on time and within budget.
Subscribe to Kiplinger's Personal Finance
Be a smarter, better informed investor.
Save up to 74%
Sign up for Kiplinger's Free E-Newsletters
Profit and prosper with the best of expert advice on investing, taxes, retirement, personal finance and more - straight to your e-mail.
Profit and prosper with the best of expert advice - straight to your e-mail.
Academic Support
Freshman retention rate shows the percentage of students who return for their sophomore year, an indication of how successful the college is in keeping them on track. Students per faculty—the average number of students per faculty member—is another measure of how well each college fulfills its academic mission.
Cost and Financial Aid
To evaluate costs, we give the most points to schools with the lowest total cost (tuition, fees, room and board, and books). In the combined rankings, we use out-of-state costs for the public schools to provide an apples-to-apples comparison with private schools. On the public-school list, we rank the schools according to in-state costs and calculate out-of-state costs separately for the out-of-state rank. We then add points to schools that reduce the price through need-based aid (grants but not loans) and to those that knock down the price through non-need-based aid. Some schools fail to cover the gap between expected family contribution and the aid they provide. We reward schools with the highest percentage of need met, and we give points to schools based on the percentage of students without need who receive non-need-based aid.
[EMBED TYPE=PARS ID=COLLEGE2017]
Student Indebtedness
We give extra points to schools that keep down average debt at graduation. We also factor in the percentage of students who borrow. The lower the number, the better the score.
Salary Yardstick
To offer a glimpse of what your child's payday may look like a decade after starting college, we show the median earnings of workers who started at a particular college 10 years earlier and who received federal financial aid. The figures come from the U.S. Department of Education. The data don't consider whether the workers graduated from college or went on to graduate school, nor do they reflect salary differences between those who studied, say, English rather than engineering. Because of these limitations, we don't include the salary figures in calculating each school's rank. Still, the information offers a way to gauge earnings outcomes at various schools and a starting point for your estimates.
Additions and Exclusions
Our rankings focus on traditional four-year schools with broad-based curricula, along with student housing.
Schools that offer great value but focus on special or narrow academic programs, such as the military service academies, are excluded. For our public-college rankings, Cornell University is another exception. It has three land-grant state schools; these schools have been omitted from the public list because the majority of schools at Cornell are part of the privately endowed university.
Schools We Couldn't Rank
In our continuing effort to provide the most accurate and complete data available, we have excluded schools that did not supply us with all the data we need to calculate their ranking. Here are the schools:
Allegheny College, Meadville, Pa.
American Jewish University, Los Angeles, Calif.
Assumption College, Worcester, Mass.
Concordia College, Morehead, Minn.
Hofstra University, Hempstead, N.Y.
Illinois Institute of Technology, Chicago, Ill.
Northeastern University, Boston, Mass.
SUNY Polytechnic Institute, Utica, N.Y.
Stephens College, Columbia, Mo.
Stevens Institute of Technology, Hoboken, N.J.
Wagner College, Staten Island, N.Y.
Worcester Polytechnic Institute, Worcester, Mass.
USE OUR TOOL: Find the Best College for You
[EMBED TYPE=PARS ID=COLLEGE2017]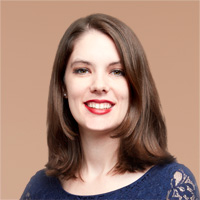 Associate Editor, Kiplinger's Personal Finance
Pitsker joined Kiplinger in the summer of 2012. Previously, she interned at the Post-Standard newspaper in Syracuse, N.Y., and with Chronogram magazine in Kingston, N.Y. She holds a BS in magazine journalism from Syracuse University's S.I. Newhouse School of Public Communications.