Take Steps to Protect Your Facebook Data
Like Facebook but worried about your privacy? Here's how to protect yourself.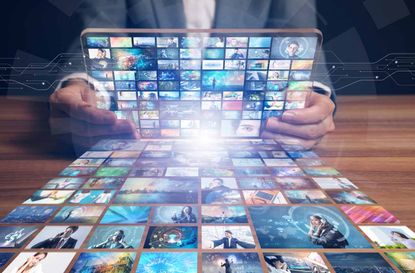 (Image credit: This content is subject to copyright.)
Facebook is not getting a lot of likes these days. This spring, we learned that Cambridge Analytica, a data analytics and political consulting firm, gained access to the personal information of up to 87 million Facebook users. In the weeks that followed, Facebook's stock plunged, founder Mark Zuckerberg testified before Congress, and lawmakers discussed regulating how tech giants manage consumer information. In an effort to repair the damage, the social media giant announced plans to prevent further misuse of user data. It's also rolling out easier-to-use tools to help you manage what you share and which companies have access to your data.
So far, though, the changes have been largely cosmetic, and many users remain concerned about the personal information Facebook is collecting and how it's being used. You can see much of the information Facebook has collected about you by clicking the small arrow in the upper right corner of Facebook, selecting "Settings" and then "Download a copy of your Facebook data." Facebook will e-mail a link to download your archive.
If you are ready to delete your account–causing your photos, status update messages and everything else to disappear–see our guide at How to Quit Facebook (opens in new tab). Telling the service to remove your account takes only a few minutes, but it may take up to 90 days for Facebook to delete your data from its system. And even that won't retrieve your data from any company that has already harvested it for marketing or other purposes.
Subscribe to Kiplinger's Personal Finance
Be a smarter, better informed investor.
Save up to 74%
Sign up for Kiplinger's Free E-Newsletters
Profit and prosper with the best of expert advice on investing, taxes, retirement, personal finance and more - straight to your e-mail.
Profit and prosper with the best of expert advice - straight to your e-mail.
Facebook says you own the content you post, but it also says that your information will be shared with their business partners and other third parties. If you want to continue to use the service, you can take steps to make it more difficult for Big Data to delve into the details of your personal life.
Limit what you share. On your computer, start by reviewing how much of your profile is available to the public. Some items, such as your name, gender, profile picture and cover photo, will be visible to everyone. Many users are unknowingly sharing far more with the public, from lists of friends to photos of their kids.
To quickly review what the public can see about you, go to your Facebook profile:
* Click the three dots in the lower right corner of your cover image and select "View As."
To change what information is public and what can be seen only by your friends:
* Click the small arrow in the upper right corner of Facebook, select "Settings" and then the "Privacy" and "Timeline and Tagging" pages from the menu at the left.
If you've used your Facebook account to access other services–in other words, you've logged in with your Facebook user name and password–data harvesters may be able to see your profile. To see a list of the apps and sites that you've accessed using your Facebook account:
* Select "Settings" and then "Apps and Websites" from the menu on the left side of the page.
* Visit each app or site that you still use and create separate log-in credentials before returning to Facebook to revoke their access. Instead of trying to commit all these new user names and passwords to memory, consider using a password manager.
* To turn off this Facebook feature, return to the Apps and Websites page and select "Edit" from beneath "Apps, Websites and Games." By turning off this setting, you'll no longer be able to use Facebook to log in to other accounts, and those sites and services will no longer be privy to your Facebook data.
Restrict targeted ads. To reassure jittery users, Facebook promised to limit the data that advertisers can use to serve up ads related to your online activity.
You can also reduce the amount of info that advertisers gather about you:
* Return to Facebook's Settings page and click "Ads" from the menu on the left. Here, you'll see a list of topics Facebook has concluded are of interest to you, advertisers you've interacted with, a summary of what advertisers see about you (including biographical information, your political views and the devices that you use to access the site) and your ad settings.
* Remove interests, delete info from your advertising profile and hide ads from certain advertisers from your Facebook feed by clicking on the "x" in the top right-hand corner of the advertiser or interest.
* To put the kibosh on targeted ads, change the three items under "Ad Settings" to "Not Allowed," "No" and "No One." You'll still see advertisements, but they won't be based on your online activities or be as relevant to you.
Changing your settings will help protect your privacy, but the most effective way to keep your information safe is to share less of it. Consider omitting sensitive information, such as your political or religious views, from your profile. If you post an event invite, leave out your exact address.
Finally, consider culling your friends list to exclude people you don't know very well or creating tighter circles of friends within Facebook. You can sort your friends into groups using the site's "Friends List" on the left side of your newsfeed. That feature allows you to share content differently with close friends rather than, say, casual acquaintances.
Associate Editor, Kiplinger's Personal Finance
Pitsker joined Kiplinger in the summer of 2012. Previously, she interned at the Post-Standard newspaper in Syracuse, N.Y., and with Chronogram magazine in Kingston, N.Y. She holds a BS in magazine journalism from Syracuse University's S.I. Newhouse School of Public Communications.