How to Quit Facebook
If the social media giant's recent data scandal has you ready to delete your account, here's what you need to do.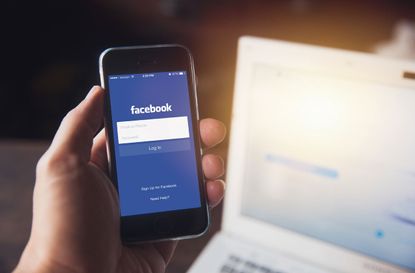 (Image credit: Korn V.)
Facebook is in clean-up mode after being called on the carpet for failing to protect users' personal information. This week, Facebook founder Mark Zuckerberg took the hot seat for two days of Congressional testimony after we learned late last month that Cambridge Analytica, a data analytics and political consulting firm, accessed a massive trove of data from Facebook users without their consent. Facebook later said that the firm gained access to the private data of as many as 87 million users, not the 50 million previously reported.
But you can't clean up a data spill. Facebook is trying to repair the damage, announcing plans to prevent further misuse of user data and to make its privacy controls easier to use. And Facebook is allowing you to check if your information was part of Cambridge Analytica's sweep.
So far, the changes are cosmetic -- and Facebook users remain concerned. Those who fear that their personal photos, lists of friends, contact information and social media behaviors might be mined for commercial or political gain are looking for ways to limit what they share or to sever ties with Facebook completely.
Subscribe to Kiplinger's Personal Finance
Be a smarter, better informed investor.
Save up to 74%
Sign up for Kiplinger's Free E-Newsletters
Profit and prosper with the best of expert advice on investing, taxes, retirement, personal finance and more - straight to your e-mail.
Profit and prosper with the best of expert advice - straight to your e-mail.
There are several ways to disconnect. Some people simply limit their use of the service by deleting the app from their phone or temporarily deactivating their account. But if you're serious about disconnecting from Facebook, you can delete your account completely -- causing your photos, status updates, messages and everything else to disappear forever. And after breaking up with Facebook, you may want to cut ties with Instagram and WhatsApp, which are both owned by Facebook.
If you're ready to break up with the social media giant, here's what to do to delete your Facebook account:
Step 1. If your profile includes anything that's important to you -- say, pictures that you have not saved elsewhere -- start by downloading your personal archive.
Soon, Facebook will introduce an easier way to download your data. But to get a copy of your information in the meantime, log into Facebook and access the drop-down menu in the top right corner of the screen. Select "Settings" to visit the General Account Settings page. Click "Download a copy of your Facebook data" at the bottom of that page, then "Start My Archive."
Facebook will send you an e-mail to confirm the request, then another e-mail with a link to download a .zip file of your data. Depending on how much information you've posted or shared with the site, it may take several hours to complete this process. The link to download your data will expire in a few days, so follow it right away to download your trove of posts, photos, videos and other information.
Step 2. If you're currently using your Facebook profile to log into other accounts, you'll lose access to those services when you delete your Facebook profile unless you change your log-in information for the other accounts.
To see which apps and websites are linked to your Facebook account, return to the Settings page via the drop-down menu and select "Apps" from the menu on the left. Visit each of those services, sign into your accounts and update your login information to be sure you'll have access after deleting Facebook. (Instead of trying to commit all these new log-in credentials to memory, consider using a password manager to keep your usernames and passwords organized and secure.)
Now you're ready to pull the plug on Facebook.
Step 3. Visit the site's Delete My Account page at facebook.com/help/delete_account. This will take you to a page explaining that you will not be able to reactivate your account or retrieve any of the information you added to the site.
Step 4. Click "Delete My Account." A pop-up window will ask if you're sure you want to permanently delete your account. To continue, enter your password and complete the Captcha before clicking "OK."
Step 5. Another window will appear to confirm that your account has been deactivated and will be permanently deleted in 14 days. At that point, nobody will be able to see your Facebook account, but it may take as long as 90 days for Facebook to delete all your posts from its system. Some information -- such as messages that you sent to friends -- may still remain in their inboxes.
Step 6. Stay strong. For the next two weeks, if you try to sign back into your Facebook account you'll be able to do so, but doing so will rescind your request to delete your account. After two weeks, you won't be able to retrieve any of your information or reactivate the account.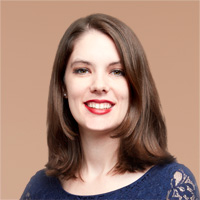 Associate Editor, Kiplinger's Personal Finance
Pitsker joined Kiplinger in the summer of 2012. Previously, she interned at the Post-Standard newspaper in Syracuse, N.Y., and with Chronogram magazine in Kingston, N.Y. She holds a BS in magazine journalism from Syracuse University's S.I. Newhouse School of Public Communications.