Uncle Sam's Big Push into the Digital Era
Look for many changes—from faster wireless service to more football on TV.
Consumers and businesses alike can look forward to a slew of rule changes by the Federal Communications Commission designed to bring the agency that regulates interstate and international communications into the digital era. The changes, spearheaded by new FCC Chairman Tom Wheeler, who has wide-ranging experience in the telecommunications and cable industries, will cover nearly every aspect of communications, from cell phones to what's on TV.
Here's what the flurry of FCC actions will lead to in the next few years:
Faster and bigger wireless networks, providing for fewer dropped calls, improved video streaming and sharper picture resolution. Among other things, Wi-Fi coverage will grow across the country, making it more powerful and widespread. For example, wireless routers will get a boost, businesses will be able to track more connected machines, and crowded venues will be able to handle fast online connections for vastly more folks. On top of that, cellular carriers will be able to buy more airwaves, helping them reach rural areas and speed up service in congested cities.To make it all happen, the FCC will allow more leeway for sharing airwaves and open up airwaves that are now unavailable. The FCC is already experimenting with such sharing, which will encourage the making of more wireless gear and gadgets by manufacturers held back by limited spectrum. Even the Pentagon, the biggest government holder of airwaves, will be urged to share.
Looser regulation of the Web. Internet service providers will be able to test price models and other options as the FCC takes a mostly hands-off approach, intervening only if necessary—for example, if providers slow Web traffic to some sites. "The Internet is evolving so rapidly, we don't want to say we're smarter than the Net," says Wheeler about his approach.
More industry consolidation, starting with the Comcast-Time Warner Cable merger. Comcast, already the largest U.S. cable and Internet provider, controls a ton of content through its ownership of NBCUniversal and will gain more customers. The agency will attach strings to the deal in an attempt to placate those who predict higher rates and decreased levels of service. The merged giant will be able to pressure others to charge lower retransmission fees. If costs are high, Comcast can air its own content.
An easing of media ownership rules for broadcasters and newspapers. The Internet puts any content provider in competition with media conglomerates, so the need to limit ownership of media properties in a market is somewhat outdated.
A likely end to broadcast limits on sporting events. In pro football, especially, rules allow the National Football League to keep games off local TV if all tickets aren't sold. The FCC contends that the rule isn't necessary now because games can be viewed online.
A bigger push to foster local Internet networks. The commission will take on state laws that ban the networks, hoping to spur competition from big Internet providers. Wheeler sees newfound power to remove such red tape after a net neutrality court case emphasized the FCC's power to boost fast broadband Internet nationwide.
Other rules may be relaxed as well. Firms want to end on-site inspections of safety lights on cell phone towers. The inspections were cut to once a year in 2007 for companies using electronic monitoring systems. Now that the systems are proven, the companies can save millions. But some safety considerations remain. Companies also want streamlined licensing for radio frequency equipment, perhaps with companies allowed to self-certify that devices don't cause interference.
Subscribe to Kiplinger's Personal Finance
Be a smarter, better informed investor.
Save up to 74%
Sign up for Kiplinger's Free E-Newsletters
Profit and prosper with the best of expert advice on investing, taxes, retirement, personal finance and more - straight to your e-mail.
Profit and prosper with the best of expert advice - straight to your e-mail.
Some signs of Wheeler's push are already evident. For instance, the FCC has made clear that it will no longer ban in-flight calls from cell phones. There's no technical reason for the ban, so the agency will defer decisions about such calls to Congress and the Department of Transportation, which will likely keep the prohibition.
The FCC has also signaled that it will loosen regulations for landline phones, allowing phone companies to phase out traditional service. The move promises to save them billions of dollars in costs of maintaining copper lines. Phasing out copper lines will take years. But the move is being cheered by phone companies still faced with monopoly-era rules that require them to maintain copper networks to every household in certain localities, even as more and more of such households drop landlines for cell phones and broadband Internet.
The changes will be made in the next few years without help from Congress. Despite widespread calls for lawmakers to undertake the first rewrite of telecom law since 1996, the chances of that happening in the next few years are close to zero. The FCC needs to walk a fine line in making many changes—finding a way forward that both spurs competition and protects consumers.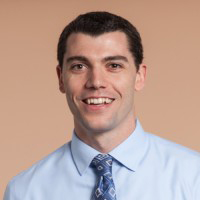 Senior Associate Editor, The Kiplinger Letter
John Miley is a Senior Associate Editor at The Kiplinger Letter. He mainly covers technology, telecom and education, but will jump on other important business topics as needed. In his role, he provides timely forecasts about emerging technologies, business trends and government regulations. He also edits stories for the weekly publication and has written and edited e-mail newsletters.
He joined Kiplinger in August 2010 as a reporter for Kiplinger's Personal Finance magazine, where he wrote stories, fact-checked articles and researched investing data. After two years at the magazine, he moved to the Letter, where he has been for the last decade. He holds a BA from Bates College and a master's degree in magazine journalism from Northwestern University, where he specialized in business reporting. An avid runner and a former decathlete, he has written about fitness and competed in triathlons.