Traveling Abroad? Tourist Taxes Have Increased in These Cities
If you plan on traveling abroad, you may be charged higher tourist taxes. Here's where —and when — your vacation might cost more.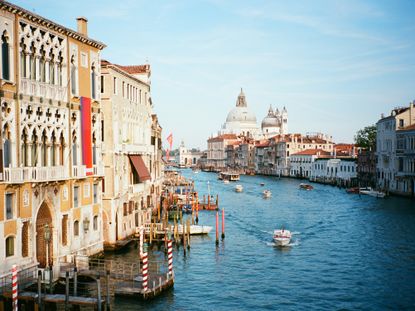 (Image credit: Getty Images)
When traveling abroad, tourist taxes are probably the last expense on your mind. After all, plane tickets, hotel stays, and food and entertainment costs can easily add up to several thousand dollars. But tourist taxes can make your vacation more expensive, and they're going up in some places.
Tourist taxes make traveling abroad more expensive
Tourist taxes are exactly what they sound like — taxes aimed at tourists to generate revenue for local economies. These taxes help offset costs and negative impacts of tourism and over-tourism, like littering. But, you might not have realized you're paying tourist taxes, though, because they are usually levied indirectly through a hotel accommodation or other provider.
For example, in the U.S., the room occupancy tax on a hotel stay in Connecticut is 15%, despite the state imposing a regular sales tax rate of 6.35%. The difference in the tax rate is a kind of tourist tax. (It's not uncommon for rental cars to come with additional taxes that operate as tourist taxes, either.)
Subscribe to Kiplinger's Personal Finance
Be a smarter, better informed investor.
Save up to 74%
Sign up for Kiplinger's Free E-Newsletters
Profit and prosper with the best of expert advice on investing, taxes, retirement, personal finance and more - straight to your e-mail.
Profit and prosper with the best of expert advice - straight to your e-mail.
But if you're traveling abroad this year, here are some destinations where international tourist taxes are increasing.
Europe tourist visa
You may be in luck if you plan to visit Europe this year. That's because your days of visiting Europe with only a passport will end in 2024. While not technically a travel visa, the European Travel Information and Authorization System (ETAS) will be required for visiting 30 European countries. The good news is that applications will be available online, but applying will come with a €7 ($7.64) fee.
Travelers under the age of 18 don't need to pay the application fee.
Adults over the age of 70 are also exempt from paying the fee.
According to the European Union, the implementation of the ETAS will impact an estimated 1.4 billion travelers. The law was previously set to become effective this year, but delays in the requirement's implementation has bought vacationers a little more time.
Barcelona
Barcelona is a top tourist destination in Spain, with more than 12 million visitors per year, according to Barcelona Metropolis. Tourist taxes are nothing new in the city since Barcelona has been imposing taxes on vacationers since 2012. But the fee increased in spring of 2023 and is set to increase again next year.
This past April, the per-night visitor fee increased to €2.75 (or $3.00), which is €1 ($1.09) more per night than vacationers were used to paying.
In April 2024, the nightly fee in Barcelona will jump to €3.25 ($3.55).
This increase may not seem like much, but those who choose five-star hotels will pay a higher tourist tax of €6.75 (or $7.36) per night. That comes out to €189 (or just over $206) per week for a family of four (based on a per-person fee), in tourist taxes alone.
Valencia
Valencia is another popular vacation spot in Spain, and travelers must pay to stay in this city, too. Even if you choose to stay at a campsite rather than a hotel, you can expect to pay a tourist tax.
Valencia's tourist taxes range from 50 cents to €2 (or up to $2.18) per night, but revenue generated from the taxes will go toward a good cause, creating more affordable housing for residents.
Venice
Approximately 19 million people visit Venice, Italy every year, according to the travel magazine, Vacations & Travel. That's probably not a surprise given the city's world-famous architecture and art. But if you're planning a day trip to Venice in 2024, be prepared to pay a fee between €3 to €10 (or $3.27 to $10.91) per person when booking.
One of the reasons for the new 'day-tripper' tax is to encourage visitors to stay for longer periods, according to Simone Venturini, the Deputy Mayor of Venice for Tourism, Social Welfare, Healthcare, Economic Development, Labour and Housing Policy
Olhão
Olhão, Portugal, might be a lesser-known vacation destination, but the Algarve town is a popular spot for some tourists who love to fish. And the impacts of tourism have not all been positive.
To minimize some negative effects of tourism, such as pollution, in the area, the fishing town will implement a new tourist tax of €2 ($2.18) per night. But some exceptions may help you save some money.
The tax will be reduced by half, to €1 ($1.09), between November and March.
The tourist tax doesn't apply to children under age 16.
The fee in Olhão only applies to the first five nights.
Honorable Mention: Thailand
Thailand has repeatedly delayed a tourist tax, but the new fee may soon go into effect. If implemented, those flying into Thailand would pay a fee of roughly $8 (300 baht), and those arriving by land or water would be charged approximately $4 (150 baht).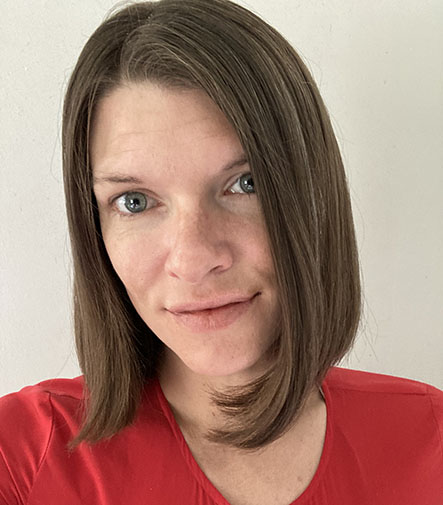 Katelyn has more than 6 years' experience working in tax and finance. While she specializes in tax content, Katelyn has also written for digital publications on topics including insurance, retirement and financial planning and has had financial advice commissioned by national print publications. She believes that knowledge is the key to success and enjoys helping others reach their goals by providing content that educates and informs.