Taxes on Unemployment Benefits: A State-by-State Guide
Don't be surprised by an unexpected state tax bill on your unemployment benefits. Know where unemployment compensation is taxable and where it isn't.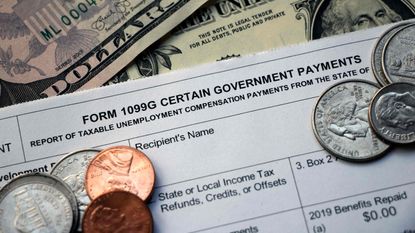 (Image credit: Getty Images)
If you recently lost your job, you probably have a lot of questions about unemployment benefits. How do I apply for them? How much will I get? How long will the benefits last? You'll need answers to these questions right away so that you can start receiving compensation and readjusting your finances. But once the payments start arriving, another question will likely spring to mind: Will I have to pay taxes on my unemployment benefits?
When it comes to federal income taxes, the general answer is yes. Uncle Sam taxes unemployment benefits as if they were wages. However, when it comes to state income taxes, it depends on where you live. Most states fully tax unemployment benefits. However, some states don't tax them at all (sometimes because the state doesn't have an income tax), and a handful of states will only tax part of your benefits.
Where does your state stand when it comes to taxing unemployment benefits? Read on to find out. Then, as a bonus, we outline each state's income, sales, and property tax levels — and provide a link to the state's page in our State-by-State Guide to Taxes on Middle-Class Families (opens in new tab) — so you can get a sense of the overall tax burden where you live.
Income tax brackets are for the 2022 tax year, unless otherwise noted. Average combined state and local sales tax values are for 2022 and were compiled by the Tax Foundation (opens in new tab). Property tax data is from 2021 and is based on information from the U.S. Census Bureau (opens in new tab).
0
Senior Tax Editor, Kiplinger.com
Rocky was a Senior Tax Editor for Kiplinger from October 2018 to January 2023. He has more than 20 years of experience covering federal and state tax developments. Before coming to Kiplinger, he worked for Wolters Kluwer Tax & Accounting and Kleinrock Publishing, where he provided breaking news and guidance for CPAs, tax attorneys, and other tax professionals. He has also been quoted as an expert by USA Today, Forbes, U.S. News & World Report, Reuters, Accounting Today, and other media outlets. Rocky has a law degree from the University of Connecticut and a B.A. in History from Salisbury University.