7 Free Programs for Filing Your Taxes
There are more ways than ever to prepare and e-file your tax return at no charge.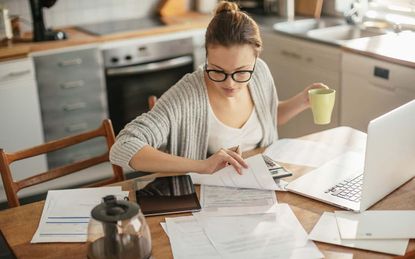 (Image credit: Getty Images)
There are more ways than ever to prepare and e-file your tax return at no charge. Most of the major tax-software providers offer free versions of their products for taxpayers with straightforward returns (no itemized deductions or self-employment income, for example).
Even if your tax return is more complex—you have a lot of investments, for example, or income from a side gig—you may qualify for a free program. But before you start plugging your numbers into any program, read the fine print and disclaimers. Some providers offer a free federal tax return but charge a hefty price for a state tax return. And in some cases, simply reporting contributions to a health savings account will make you ineligible for a free program.
Keep information security in mind throughout your tax prep and filing. Use a strong password for your software log-in (not "password" or your dog's name). Be wary of e-mails purporting to be from your software provider; so-called phishing e-mails are used by scammers to obtain your personal information. Don't click on links included in e-mails. If you need to communicate with the software provider, do it through the provider's website.
Start filing—free!
Prices are as of March 12, 2019.
Senior Editor, Kiplinger's Personal Finance
Block joined Kiplinger in June 2012 from USA Today, where she was a reporter and personal finance columnist for more than 15 years. Prior to that, she worked for the Akron Beacon-Journal and Dow Jones Newswires. In 1993, she was a Knight-Bagehot fellow in economics and business journalism at the Columbia University Graduate School of Journalism. She has a BA in communications from Bethany College in Bethany, W.Va.