11 Great Ways to Spend or Invest $100,000
If you have a stash of cash earning practically nothing, take a gander at the 11 ideas we present in this slide show.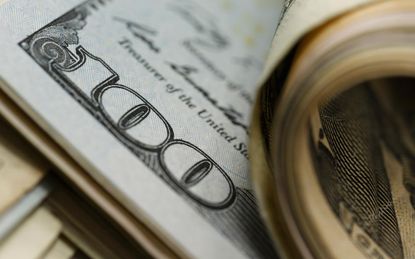 (Image credit: iStockphoto)
If you have a stash of cash earning practically nothing, take a gander at the 11 ideas we present in this slide show. We put our entire staff to work brainstorming and researching suggestions to unlock the power of your money. All of these ideas are either timely or practical or worthy of a splurge. And one or two are pretty surprising. Take a look.
1/11
Open a High-Yield Savings Account
With $100,000, you'll qualify for accounts with top yields and no fees, yet stay under the $250,000 individual limit per bank for Federal Deposit Insurance Corp. coverage. At a 1.15% yield for a $100,000 deposit, the online Popular Direct Savings account pays the most of any nationally available savings account.
2/11
Let a Pro Navigate Rising Rates
The high-minimum version of Kiplinger 25 member DoubleLine Total Return Bond Fund I (symbol DBLTX) requires $100,000 to start, but the Class I shares charge only 0.47% per year. Why put so many eggs in one fund basket? This intermediate-term bond fund balances government-backed mortgage debt's susceptibility to rising rates with the credit risks of non-agency mortgage bonds. The fund's average "duration" is just 2.6 years, implying that the fund's price would decline by a modest 2.6% if rates were to rise by one percentage point. The fund's 3.3% yield can help offset any such decline. Buy shares directly from DoubleLine to avoid paying a transaction fee.
3/11
Buy an RV
In a motor home, the journey is as much a vacation as the destination. One hundred grand should get you a new Class B (van camper) or Class C (which typically has a sleeping area over the cab) model, says Kevin Broom, spokesman for the Recreation Vehicle Industry Association. For example, a 33-foot, 2017 Coachmen Leprechaun 319MB Class C model was recently $89,975 at a St. Louis dealer. It comes with sleeping space for five, a bathroom, kitchen and dinette, and two slide-out panels for extra space. Exterior compartments hold a sink, mini fridge and TV.
You can step up to a luxurious Class A motor home (resembling a coach bus) if you buy used. A dealer in Ramona, Calif., recently listed a 40-foot, 2008 Fleetwood Providence 40X model with 41,200 miles for $99,900. Before you purchase a used motor home, have a certified RV technician inspect it. You can find one online or through a local dealer.
4/11
Beat the Winter Blahs: A Vacation Casa
The Yucatán Peninsula is best known for Mayan ruins and Cancún spring breaks. But its largest city, Merida, offers culture and affordability. Most home buyers begin their search in neighborhoods near the Centro, the city's historic center. Begin your search at Mexico International Real Estate, Tierra Yucatán and White City Properties. Home buyers usually pay cash because getting a mortgage is expensive.
5/11
Buy a Franchise
Burning to become an entrepreneur but not sure where to start? With $100,000 to invest, a service- or home-based business is a good bet because you usually don't need to shell out money for a brick-and-mortar location, says Eric Stites, founder of Franchise Business Review (FBR), a market-research firm. For example, start-up costs for Visiting Angels, which provides home care for seniors, range from about $67,935 to $92,685. Start-up costs for Soccer Shots, which offers soccer training programs for children, range from $31,742 to $38,500, which leaves you with extra cash to plow into the business—for ex­ample, for advertising, employee salaries and business insurance. Here is FB's list of top low-cost franchises.
6/11
Cover Retiree Health Costs: Buy Longevity Insurance
With a deferred-income annuity, you pay a one-time premium when you're, say, 65 in exchange for guaranteed lifetime income 10 or 20 years hence. As a reward for waiting, you get a much bigger payout than you would have received for the same premium had you purchased an annuity that kicked in right away (here's more information).
7/11
Give Freely
Give to charity from your IRA. If you're 70½ or older, you can transfer up to $100,000 each year tax-free from an IRA to a charity. The money counts as your required minimum distribution, but it isn't included in adjusted gross income—a nice perk if you don't itemize and can't deduct charitable contributions.
8/11
Help Your Grandkids: Cover College From a Tax-Free Fund
To really go grand, set up a 529 college-savings plan with your grandchild as a beneficiary and use it to fund his or her education. The money in 529 plans grows tax-deferred and escapes taxes altogether if the withdrawals are used for qualified educational expenses.
You and your spouse can each contribute up to $14,000 a year ($28,000 total) per child in 2017 without triggering the gift tax. But couples can also contribute as much as $140,000 (five times $28,000) at one time, which removes the money from your taxable estate. For tax purposes, you can elect to have it spread out in equal amounts over five years. You may be able to get a state income-tax deduction for a portion of your contribution, depending on your state.
9/11
Clone Your Dog
Yes, you read that right. If you'd like to duplicate your beloved pet, you can ship a sample of its cells—extracted by a veterinarian while the dog is alive or within five days after its death—to South Korean laboratory Sooam Biotech Research Foundation. For the $100,000 price tag, the lab guarantees that it will create a clone within five months of confirming that the tissue is usable. Also included are transportation of the puppy to you or airfare and lodging if you'd rather pick up your pet. Sooam occasionally runs $80,000 promotional deals for those who have already stored cells with the lab. Cloning comes with ethical considerations. Dogs that act as egg donors and surrogate mothers endure surgical procedures to bring a clone to life, and even a successfully cloned animal may be prone to illness.
10/11
Buy Land, Add a Tiny House
For $50,000, you could recently buy a 1.1-acre plot that backs to forest land in Deschutes County, Ore.; 5.7 acres overlooking the Nueces River in Uvalde County, Texas; 9 acres on a trout stream in Crawford County, Wis.; or 3.9 acres near Lake Gaston, in Mecklenburg County, Va. Outfit your property with a base-model tiny house for another $50,000 or so. Sweet Life Tiny Homes, in Blaine, Minn., sells its "Prairie Schooner" model, with a main-floor bedroom, for $49,900. The cost of transporting your house and running utilities to your site or adding a well and septic system is extra.
11/11
Build an Addition
Create more space to relax or entertain. The national average cost for a 400-square-foot family-room addition in 2016 was $86,615, according to Remodeling magazine's annual "Cost vs. Value Survey." The addition is built over a crawl-space foundation and includes hardwood floors, ample windows, an exterior door, two operable skylights and recessed ceiling lights.