Amazon Prime Day 2019: Best Things to Buy
Amazon Prime Day fast approaches, bringing a boatload of deals over a record two days, beginning on Monday, July 15, at 3 a.m.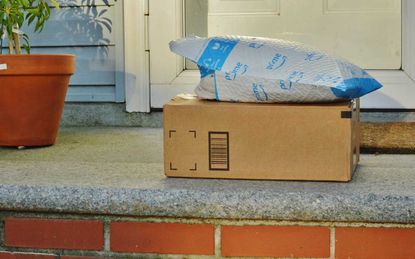 (Image credit: Getty Images)
Amazon Prime Day fast approaches, bringing a boatload of deals over a record two days, beginning on Monday, July 15, at 3 a.m. ET on the East Coast (midnight on the Pacific Coast, where Amazon is parked). And once again, questions beg about this blowout sale: What do I buy? What do I avoid? Do I even play into the hype of what some consider an overblown garage sale?
As in Prime Days past, Amazon Prime Day 2019 (opens in new tab) will feature deep discounts on a few cool products -- and deep discounts on lots of mediocre merchandise you probably wouldn't otherwise consider. Expect a mix of hours-long deals and "lightning" deals. The latter pop up quickly and then disappear, either sold out or taken down for lack of interest.
You must be an Amazon Prime member, of course, to shop on Prime Day. But if you're considering forking over $119 to join Prime (opens in new tab) just to shop Prime Day, read this first. Here are some of the best deals so far for Amazon Prime Day 2019.
1/8
Buy: An Amazon Prime Membership
Sneaky how we dropped that one in here, eh? But you gotta pay to play the Amazon Prime Day(s) game. We've already told you about the many perks of Amazon Prime membership that you get for $119 per year: free two-day delivery, one-day delivery, same-day delivery, two-hour delivery, one-hour delivery, free music, free videos, free books, Whole Foods discounts...the list goes on and on. If you don't want to fork out full price for a full year, pay monthly instead. A month-to-month membership is more expensive than a year-long membership but less of a commitment. You could also get a 30-day free trial Prime membership, shop the deals on Amazon Prime Day, then cancel your free trial if you don't think you'll use Prime enough to justify the cost.
2/8
Buy: Amazon Devices
Amazon's proprietary gadgets will, as usual, drive much of Amazon Prime Day because a.) It's profitable to sell proprietary stuff; and b.) It's a trap! Amazon would love to get an Alexa-enabled device into your home at a ridiculously low price so you grow accustomed to engaging with the voice-activated assistant and buy more stuff from Amazon – for life.
You'll see discounts on the $100 original full-size Echo of 30% or more; the Echo Input (adds Alexa to your own portable speaker), on Prime Day sale for $14.99, down from $34.99; or the Fire TV Recast, a DVR that lets you watch and record over-the-air TV at home with Fire TV or Echo Show, or on-the-go with a compatible mobile device—with no monthly fees. It's on sale for $129.99, a $100 discount from its everyday price.
Amazon will also heavily discount Kindle tablets. In addition, to keep you wired to those Amazon devices, expect to see sales on gadgets that try to make your dumb home smart: smart thermostats, smart lights, smart switches and the like. We may see these connective gadgets with prices sliced by 40% on Prime Day. For example, you can score the Amazon Cloud Cam (an in-home video camera connected to the Amazon app on your phone) and the Chamberlain myQ smart garage door opener for $100, half price. Pair them with Key for Amazon so the Amazon delivery person can stow the package in your garage.
You'll also see sale prices on Amazon devices matched with other gadgets. One cool pull: You can snag the Ring Video Doorbell 2 plus an Echo Dot (3rd generation) for $199, a $50 discount.
3/8
Maybe: Lightning Deals
The now you see it, now you don't Lightning Deals arrive in an instant and are gone just as quickly, which means you won't get any work done if you're shopping Lighting Deals on Amazon Prime Day. As we've noted in the past, the Lightning Deals can feature a lot of items that seem like Amazon is offloading just to trim inventory (thus, the Amazon Prime Day "garage sale" label). Still, because you know it's going away soon, the temptation is to buy it anyway and load your cart with excess baggage.
There are real deals in the Lightning Deals, however. DealNews says it has tracked some top-notch Lightning Deals during Prime Days past, especially in electronics and items for the home. Amazon is warning of limited supplies for some items, so if you really want it and the price is right, then you'll need to put it in your cart and buy it. If something sells out, you can join a waitlist -- and some Amazon customers have reported success when a buyer of the item they wanted gets cold feet.
To stay abreast of upcoming Lightning Deals, download the Amazon app. Amazon is already offering sneak peeks of select sale items that you can track via the app. Just click on the "Watch This Deal" button. The button will change to "Watching" to indicate that the alert is set up. You will be notified via the app when an upcoming deal you're interested in goes live.
4/8
Buy: Groceries at Whole Foods
Amazon's bricks-and-mortar Whole Foods supermarket chain is kicking it for Amazon Prime Day 2019, its second under the Amazon umbrella, so they have some experience. Prime members who shop at Whole Foods will land a $10 Amazon credit to use on Prime Day when they spend $10 in-store now until July 16. Remember to have your Amazon app activated on your phone and ready to have the bar code scanned at the register.
Additionally, Amazon says, it will offer Prime members discounts of 25% to 50% on organic red cherries, wild-caught sockeye salmon fillets, baby back ribs, Waterloo sparkling water and large apple pies.
If you're a Prime member and Whole Foods shopper, you already know you get an extra 10% off sale items on any given day at the grocer.
5/8
Maybe: Televisions
We say "maybe" because TV prices are slashed wildly for Black Friday holiday sales every November, and certainly will be again later this year. But television prices have been ridiculously low all over the place of late, from electronics retailers to warehouse clubs. We expect to see some bargains on Amazon Prime Day, but shop with caution; you may not be able to match up model numbers, as some manufacturers make televisions specifically to sell at certain retailers. But you should make every effort to compare prices on the same or similar models stocked by Target, Best Buy or Walmart. Here's one TV deep discount on Prime Day: Amazon's Toshiba Fire TV edition high-def 43-inch TV at $179.99, down from the regular price of $299.99. It has Amazon's proprietary Fire TV built in.
6/8
Buy: Toys (Only 5 More Months Until Christmas)
Toys are a hot category on Amazon Prime Day, selling by the millions. Expect toys to be hot items once again in 2019. Already on sale in the days leading up to the official start of Prime Day is the exclusive Paw Patrol, Mighty Pups Super Paws Chase's Powered Up Cruiser Transforming Vehicle ($25). Another early exclusive, Journey Girls 18" Doll - Chavonne ($35), had already sold out at last check. These deals are part of what Amazon is calling Prime Day Launches: popular products only for Prime members that you won't find anywhere else. Amazon typically has deep discounts on Crayola and LEGO toys on Prime Day, so stock up for the holidays.
7/8
Maybe: Quirky Leaked Deals
Some third-party vendors are getting ahead of the game and leaking their Prime Day deals on their quirky products. Here's a peek.
Your favorite child may enjoy the warmth and companionship of Cubcats' Uki The Unicorn 2-in-1 Transforming Hoodie & Soft Plushie. At $35m it comes in either pink or white.
Not quirky enough? How about the Petcube Bites 2: Smart Pet Camera with Treat Dispenser, 1080p HD Video Monitor with Full-Room View, 2-Way Audio, Sound/Motion Alerts with Alexa Built-in whereby you can remotely monitor your pets from anywhere and toss Rover a treat Angry Birds-style. I kid you not (opens in new tab). The $199 device (regularly $249) also monitors your pets with a high-def camera with night vision, uses Alexa to detect and let you interact by voice when your pet is up and about and looking for trouble. Sit, Ubu, sit.
8/8
Buy (or Get for Free): Dirt-Cheap Entertainment
Amazon Prime Day is a throwdown of music, videos, good reads and a gigantic free concert.
Get down with first-of-its kind free Prime Concert -- five days before Amazon Prime Day. Via Prime Video, members can watch a free live concert on July 10 as a windup to Amazon Prime Day 2019. Taylor Swift will be joined by Dua Lipa, SZA, Becky G and host Jane Lynch.
Get four months of Amazon Music for 99 cents. It's typically $7.99 per month and will be when your discounted four-month trial is over. Rent Marvel movies for $1.99. Or, rent Rent Jordan Peele's blockbuster "Us" for $3 (a $3 savings).
Online Editor, Kiplinger.com
Bob is a Senior Online Editor at Kiplinger.com. He has more than 40 years of experience in online, print and visual journalism. Bob has worked as an award-winning writer and editor in the Washington, D.C., market as well as at news organizations in New York, Michigan and California. Bob joined Kiplinger in 2016, bringing a wealth of expertise covering retail, entertainment, and money-saving trends and topics. He was one of the first journalists at a daily news organization to aggressively cover retail as a specialty, and has been lauded in the retail industry for his expertise. Bob has also been an adjunct and associate professor of print, online and visual journalism at Syracuse University and Ithaca College. He has a master's degree from Syracuse University's S.I. Newhouse School of Public Communications and a bachelor's degree in communications and theater from Hope College.