7 Budgeting Tools to Get Your Finances in Order
We admit it: Budgeting is drudgery, a pain, the pits among personal finance tasks.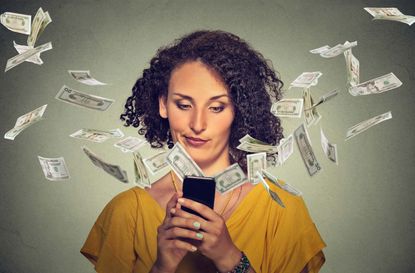 (Image credit: iStockphoto)
We admit it: Budgeting is drudgery, a pain, the pits among personal finance tasks. But at the start of a new year, when people are brimming with resolutions to get organized, accelerate saving and all that, it's a good time to talk about the B word. Maybe you already track income and expenses. More likely, you have followed a budget in the past and then let things ride (and maybe slide).
But it's a good idea to put yourself through the budgeting paces periodically. Developing a blueprint for how you intend to spend and save money is an important step to reach your goals, both in the short term and in the distant future. It'll also help keep you out of debt and give you a sense of control over your money.
Plus, budgeting doesn't have to be painful if you take advantage of websites and mobile apps that help you get organized. No matter how you prefer to budget, you can probably find one to match your style and perhaps automate the task. Some sites cater to detail-oriented types who want to know "how much they spent on Coke versus Pepsi over the past six months," says Steve Shaw, vice president of strategic marketing for the digital banking group at Fiserv (opens in new tab), a financial-technology company. Others take a broader approach, providing simple expense and income tracking.
We offer options that fit a variety of users. Some require you to share user names and passwords for your bank, credit card and other online accounts for quick, automatic updates of where your finances stand. A few let you enter transaction data manually—a plus if you'd rather not share your log-in credentials with a third party. But all of them use security measures, such as encryption and password protection, to safeguard your information. They are free except where otherwise noted.
Contributing Editor, Kiplinger's Personal Finance
Lisa has spent more than15 years with Kiplinger's Personal Finance and heads up the magazine's annual rankings of the best banks, best rewards credit cards, and financial-services firms with the best customer service. She reports on a variety of other topics, too, from retirement to health care to money concerns for millennials. She has shared her expertise as a guest on the Today Show, CNN, Fox, NPR, Cheddar and many other media outlets around the nation. Lisa graduated from Ball State University and received the school's "Graduate of the Last Decade" award in 2014. A military spouse, she has moved around the U.S. and currently lives in the Philadelphia area with her husband and two sons.