10 Cheapest Cities You'll Want to Live In
The cheapest places to live aren't necessarily the best places to live.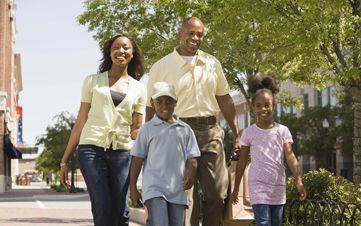 (Image credit: Thinkstock)
The cheapest places to live aren't necessarily the best places to live. Cities with super-low living costs can suffer from high unemployment, poverty and a lack of services. So while cost of living is an important consideration in choosing where you settle down, it's equally important to gauge the strength of the local economy and the job market.
With this in mind, we set out to identify the most inexpensive cities where you would actually want to live, based on economic health and affordability. We started with the 100 cheapest cities in the U.S., based on cost of living, and then whittled the list down to the top 10. To do so, we required that each city have below-average living costs, high household incomes relative to the cost of living, and an unemployment rate that's below the national average. It's not all work and no play, however. We also looked for places that offer residents access to fun, low-cost things to do. Cities with populations below 50,000 didn't make the cut.
What did we find? A diverse mix of affordable, thriving cities scattered across the nation, from North Carolina to Utah. Take a look.
Disclaimer
Data on living costs is from the Council for Community and Economic Research's 2013 Cost of Living Index. Median household incomes, home values and populations are from the U.S. Census Bureau. City-level unemployment rates for June 2014 (not seasonally adjusted) are from the U.S. Bureau of Labor Statistics. The 10 cities are listed based on median household income, from highest to lowest.
1/10
Round Rock, Texas
Cost of living: 9.4% below U.S. average
City population: 109,821
Median household income: $69,998 (U.S.: $53,046)
Unemployment rate: 4.4% (U.S.: 6.1%)
Why you'll like living here: The big-city salaries and the small-town prices.
Located in central Texas about 15 miles north of Austin, Round Rock has plenty to offer anyone looking for an affordable place to live and work. The city boasts the highest median household income among all the cities on our list, at nearly $17,000 above the U.S. median. Yet living costs are low -- groceries, for example, are about 17% cheaper than the national average – which means those plump paychecks go further than they would elsewhere.
Job prospects are promising. The area's major employers include Dell and motor maker TECO-Westinghouse. Round Rock's prosperity reaches across the economic spectrum, with just 8.4% of residents living below the poverty level (the national average is 14.9%). Another financial perk of living in Texas: no state income tax.
Cheap family fun can be found at Round Rock Express baseball games. The triple-A affiliate of the Texas Rangers offers free fireworks at Friday home games. Lawn seats go for $7. For a wider variety of entertainment options, make the short drive down Interstate 35 to Austin.
2/10
Cedar Rapids, Iowa
Cost of living: 8.1% below U.S. average
City population: 128,429
Median household income: $52,242
Unemployment rate: 4.6%
Why you'll like living here: It's a haven for well-educated cheapskates.
There's a lot more to Iowa than cornfields and butter sculptures. High on the list is affordable housing. The median home value in the state is just $123,000. In Cedar Rapids, Iowa's second-largest city, the median home value is $131,300, still about $50,000 less than the national median.
Cheap single-family houses make the city intriguing for young professionals and families, and the area's well-educated workforce is appealing to employers. The share of residents who hold at least a bachelor's degree is 30.6%, 5.3 percentage points better than the state as a whole. Fortune 500 company Rockwell Collins is headquartered in Cedar Rapids, and the city also serves as the hub of Iowa's Creative Corridor, which promotes collaboration between the arts, science and technology communities.
This isn't the first time Kiplinger has given a nod to Cedar Rapids for its frugality. The city ranked tenth on our 2013 list of the Best Cities for Cheapskates. Of note among the many budget-friendly things to do is the city's high concentration of libraries, museums and parks.
3/10
Temple, Texas
Cost of living: 12.9% below U.S. average
City population: 70,190
Median household income: $51,192
Unemployment rate: 4.5%
Why you'll like living here: It's home to the only Macy's between Austin and Dallas.
The fact that Temple is cheap won't come as a surprise to Kiplinger readers. The small Texas city, which is an hour's drive from Austin, earned the ninth spot on our 2014 ranking of the 10 Cheapest U.S. Cities to Live In. On this list, Temple has the second-lowest overall cost of living and the second-lowest median home value, at a mere $113,200.
Transportation costs are low too, clocking in a full 14% below the national average. That's welcome news to workers who commute to good-paying jobs at major area employers, such as Scott & White Health Care, which operates local hospitals and medical facilities; Fikes Wholesale, a fuel supplier; and Wilsonart, a laminate maker. A one-way trip on the city's public transportation system, the HOP, costs just $1. There's even an Amtrak station; tickets to Austin were recently selling for as little as $14 each way.
There's a surprising amount to do in and around Temple, especially considering that it has the smallest population among the 10 cities on this list. Nearby Belton Lake is a playground for boaters and anglers. Culture lovers head over to the Cultural Activities Center for concerts, theater performances and art exhibits. Temple Mall, in addition to housing the aforementioned Macy's, is also home to the only IMAX theater between – you guessed it -- Austin and Dallas.
4/10
Lincoln, Neb.
Cost of living: 10.3% below U.S. average
City population: 268,738
Median household income: $49,504
Unemployment rate: 3.2%
Why you'll like living here: Jobs, jobs and more jobs.
The job market in Lincoln is booming. The Nebraska capital has the lowest unemployment rate of all the cities on this list, with the government doing much of the hiring. Private employers span several industries, including insurance, health care, transportation and manufacturing. Don't just take our word for it: Forbes ranked Lincoln sixth on its 2014 list of the 200 best places for business and careers. An added bonus is that the city's average commute time to work is 17 minutes, 30% shorter than the average for all U.S. workers.
After work, locals flock to the Railyard Entertainment District, which opened last year. The massive fenced-in courtyard is home to dozens of local restaurants and bars, as well as a live performance space and an ice rink in winter. The University of Nebraska-Lincoln offers academic, athletic and cultural distractions, including the world's largest collection of quilts. Entry to the quilt museum is just $6 for adults.
Finding a place to call home won't break the bank, either. Overall housing expenses in Lincoln are 24% lower, on average, than in other parts of the country. The median home value is $142,200. That's about $40,000 less than in other cities nationwide. The median monthly housing cost for renters is $700 -- nearly $200 less than the national median.
5/10
Norman, Okla.
Cost of living: 16.2% below U.S. average
City population: 118,197
Median household income: $48,248
Unemployment rate: 3.7%
Why you'll like living here: Two words: Go Sooners!
Jobs are plentiful and costs are low in this Oklahoma city. The unemployment rate is the second-lowest among our 10 finalists, and no other city on this list beats Norman's exceptionally low cost of living. For example, overall housing costs are 28% lower than in the nation as a whole. The biggest employer by far is the University of Oklahoma.
When it comes to finding things to do in Norman, residents have lots of frugal options, many of which revolve around their beloved Sooners. Start with sporting events. University of Oklahoma football tickets can be pricey, but soccer, softball and volleyball games run only $8 for general admission. It's free to gawk at the bronze statues at Heisman Park of Sooners who've won the coveted football trophy.
The fun isn't limited to sports. There's no charge to roam the galleries of OU's Fred Jones Jr. Museum of Art. Its collections range from French Impressionist paintings to contemporary Native American art. The Sam Noble Oklahoma Museum of Natural History is free the first Monday of every month (regular adult admission is $5). And if you ever need a change of scenery, Oklahoma City, the state capital, is just a 30-minute drive from Norman.
6/10
Durham, N.C.
Cost of living: 7.3% below U.S. average
City population: 245,475
Median household income: $48,241
Unemployment rate: 5%
Why you'll like living here: Southern charm on a shoestring.
Along with Raleigh and Chapel Hill, Durham is part of North Carolina's Research Triangle, which serves as the hub of the Tar Heel State's biotechnology industry. Forty percent of the region's biotech jobs are located in Durham. That's a big reason we called it one of the best cities for mid-career professionals back in 2012.
At $179,500, the median home value is one of the highest on our list and just a hair below the national median. But Durham's other living costs, such as utility and transportation expenses, are well below the national average, which helps offset the higher housing prices.
During your downtime, take advantage of some of the area's reasonably priced recreational activities and entertainment options. This includes exploring nature trails, and attending free arts festivals and concerts. Scholarly types can take classes at Duke for a fee, plus the university offers free online courses.
7/10
Denton, Texas
Cost of living: 9.2% below U.S. average
City population: 123,099
Median household income: $47,598
Unemployment rate: 4.6%
Why you'll like living here: Living expenses won't leave you singing the blues.
While you'll find plenty of would-be musicians in Denton, education and health care are two of the leading career fields. Some of the major public and private employers include the University of North Texas, Denton Independent School System, Texas Health Presbyterian Hospital of Denton and the Denton Regional Medical Center. Peterbilt Motors, the maker of big-rig trucks, is headquartered in Denton.
If you like music, then you'll love Denton. The Texas city, located just north of Dallas, hosts the annual 35 Denton music festival and the free Denton Arts & Jazz Festival. The College of Music at the University of North Texas, which claims singer Norah Jones among its many successful alums, offers numerous performances, including some at no charge. Meatloaf, Don Henley and Roy Orbison all took classes at the university when it was known as North Texas State. Live music can also be heard at multiple downtown venues.
As for living costs, expenses are lower than in nearby Dallas, yet household incomes are higher. Compared to the U.S. as a whole, housing expenses in Denton are 17% below the national average, and residents pay about 19% less for utilities and 11% less for groceries. One note: At 19.5%, the city has the highest percentage of residents living below the poverty level. That's worse than the national average of 14.9% and the Texas average of 17.4%.
8/10
St. George, Utah
Cost of living: 8.4% below U.S. average
City population: 76,817
Median household income: $47,484
Unemployment rate: 4.2%
Why you'll like living here: The great outdoors for less.
Located in southwest Utah and bisected by the Virgin River, St. George is very well situated for outdoorsy types. State parks and conservation areas can be found due north, and Zion National Park lies to the east. Head south across the Arizona border to reach the Grand Canyon. And if you prefer your adventures indoors, Las Vegas is just two hours away by car.
Expect to pay a slight premium for the scenic views. The median home value of $226,000 is the highest on this list, but it's not much higher than the median value for all of Utah ($217,800). On the plus side, other housing and utility costs are reasonable, and health care expenses are the second-lowest among our top 10 cities.
Despite the city's relatively small population, unemployment is low and work opportunities are available, if a bit eclectic. Top fields include the usual suspects of health care and education -- Dixie State University is located in St. George -- but there is a range of other industries, from call centers to trucking. Spas, hotels and other service-related businesses hire plenty of locals to cater to tourists.
9/10
Corpus Christi, Texas
Cost of living: 7.9% below U.S. average
City population: 316,381
Median household income: $47,029
Unemployment rate: 4.9%
Why you'll like living here: A bargain by the beach.
Affordable housing is a big selling point for Corpus Christi. The median home value is $112,700, the lowest figure on this list and a full $68,700 less than the national median. The city government runs a program to help qualifying low- and moderate-income home buyers with down payments and closing costs.
Sitting beside the Gulf of Mexico in South Texas, Corpus Christi is sometimes referred to as the "Sparkling City by the Sea." The nearby Padre Island National Seashore offers miles of shoreline that are ripe for camping, fishing, birding and beachcombing. In town, the nearly nine-mile Bay Trail skirts the waterfront and connects many of the city's attractions.
Military facilities provide plenty of jobs, including jobs for civilians, as do hospitals, schools and city agencies. And given the proximity to the Gulf as well as Houston, center of the oil business, it's no surprise that there are ample employment opportunities in the offshore-drilling and petroleum-refining industries.
10/10
Omaha, Neb.
Cost of living: 12.8% below U.S. average
City population: 434,353
Median household income: $46,978
Unemployment rate: 3.9%
Why you'll like living here: It's good enough for Warren Buffett.
Does it make sense that one of the richest men in the world lives in one of the cheapest cities in America? It does if the billionaire in question is the famously frugal Warren Buffett. The head of Berkshire Hathaway still resides in the Omaha home he purchased for $31,500 back in 1958.
The largest city in Nebraska, Omaha often makes an appearance on our roundups of cities that offer low living costs, affordable housing and solid salaries. In fact, it topped our 2013 ranking of the Best Cities for Cheapskates. Everyday items, such as groceries, will cost you much less in Omaha compared with most other cities.
Unemployment in Omaha runs a mere 3.9%. Berkshire Hathaway, ConAgra and Mutual of Omaha -- all of which are Fortune 500 companies -- are headquartered in the city. And while it's true that the median household income is the lowest among the 10 cities on this list, a cost of living that's nearly 13% below the national average helps stretch those paychecks further.

Browne Taylor joined Kiplinger in 2011 and was a channel editor for Kiplinger.com covering living and family finance topics. She previously worked at the Washington Post as a Web producer in the Style section and prior to that covered the Jobs, Cars and Real Estate sections. She earned a BA in journalism from Howard University in Washington, D.C. She is Director of Member Services, at the National Association of Home Builders.