8 Beaten-Down Stocks Value Investors Will Love
A rising tide may lift all boats, but a rising stock market always leaves some companies behind.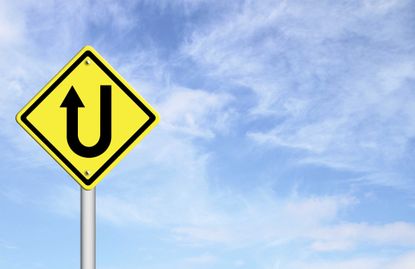 (Image credit: Thinkstock)
A rising tide may lift all boats, but a rising stock market always leaves some companies behind. That has certainly been the case over the past three years. During that period, Standard & Poor's 500-stock index returned a sturdy 16.1% annualized. Over that span, though, 73 stocks in the index lost money, according to S&P Dow Jones Indices. Not surprisingly, many of the losers were involved in commodities, such as oil and gas, whose prices have tumbled over the past year and a half. Those stocks are certain to benefit if commodity prices rebound, but there's no telling when that may happen.
But plenty of companies without any connection to commodities also saw their shares sink. These stocks, left to rot in Wall Street's dustbin, could be the ideal place to look for tomorrow's turnaround stories.
Value investors love beaten-down stocks because the shares can quickly post outsized gains once the world discovers that the companies have turned the corner. The key to success is making sure a company really can turn around and then acting before most of the rest of the world catches on to the recovery. The strategy requires patience, confidence and a well-diversified portfolio that can survive a few setbacks. "You have to have a strong stomach and be willing to go against the crowd," says George Putnam III, editor of the Turnaround Letter. "If you wait until the recovery is established, everyone piles in and you only get a fraction of the potential profit."
Not every company manages to right its ship, of course. But if you get your choices right more often than you get them wrong, the returns of the winners will more than make up for those of the losers, Putnam says. These eight laggards below look primed for a comeback.
Share prices and related data are as of October 26. Price-earnings ratios are based on estimated earnings over the next four quarters. Sales are for revenues over the previous 12 months.
Contributing Editor, Kiplinger's Personal Finance
Kristof, editor of
SideHusl.com
(opens in new tab)
, is an award-winning financial journalist, who writes regularly for
Kiplinger's Personal Finance
and CBS MoneyWatch. She's the author of
Investing 101, Taming the Tuition Tiger
and
Kathy Kristof's Complete Book of Dollars and Sense
. But perhaps her biggest claim to fame is that she was once a
Jeopardy
question: Kathy Kristof replaced what famous personal finance columnist, who died in 1991? Answer: Sylvia Porter.