8 Stocks Under $10 Worth Buying
Investors have a love-hate relationship with low-priced stocks.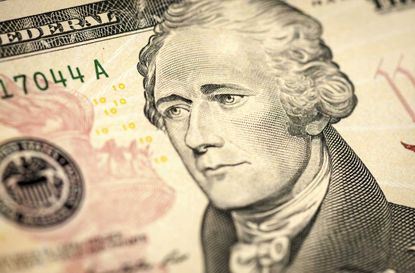 (Image credit: Thinkstock)
Investors have a love-hate relationship with low-priced stocks. Most institutions avoid stocks that sell in the single digits, mainly because they are hard to trade in large quantities. Many individual investors, by contrast, gravitate toward them because they think it will be easier to hit a double or a triple or a 10-bagger with a stock trading at $2 rather than one selling for $200. That's not an unreasonable conclusion. The problem with the strategy is that low-priced stocks tend to be risky, so they're more prone to implode than higher-priced issues.
NEW FOR 2017: 3 Worst Stocks Under $10 to Avoid
Still, because many professionals ignore low-priced stocks, it's possible to find some great deals in that neglected corner of the market. "The opportunity with low-priced stocks is that you're looking where no one else is looking," says Jamie Harmon, comanager of Fidelity Low-Priced Stock (symbol FLPSX), one of a handful of mutual funds that uses share price as a criterion in choosing stocks.
Finding attractive low-priced stocks can take some digging, though, especially in today's bull market. To help you get started, consider the following eight stocks, all of which trade for $10 or less. All have some of the key attributes you want to see in any company: talented executives, growing sales or profits, and in-demand products or services.
SEE OUR LATEST DIVIDEND PICKS: Kiplinger Dividend 15: Our Favorite Dividend-Paying Stocks
Stocks are listed in alphabetical order. Prices are as of March 20.
Contributing Writer, Kiplinger's Personal Finance
Carolyn Bigda has been writing about personal finance for more than nine years. Previously, she wrote for Money, and is a regular contributor to the Chicago Tribune.