3 Retailer Stocks Under $10 to Avoid: SHLD, SPLS, SVU
A stock selling below $10 a share can be hard to resist, especially when it's attached to a household name.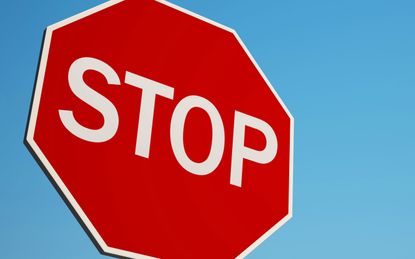 (Image credit: iStock)
A stock selling below $10 a share can be hard to resist, especially when it's attached to a household name. The low price gives an investor a chance to bet on a well-known company for the cost of a meal at McDonald's.
But just because a stock looks cheap on its face doesn't mean it's a bargain. Often, a recognizable stock trading in the single digits is doing so because the underlying business is in trouble. Besides, you should use even small sums of cash wisely. A loss is a loss, and that money could've been put to more profitable use elsewhere.
We've identified three prominent companies whose sub-$10 stocks are best avoided by prudent investors. While the shares might seem like a steal, the businesses' financial outlooks are poor and the stocks appear to be headed for further declines. Consider yourself warned.
(Prices and other data are as of January 27, 2017. Estimates and other figures are from Zacks Investment Research, unless otherwise noted.)
1/3
Sears Holdings
Symbol: SHLD (opens in new tab)
Share price: $7.42
It's no secret that Sears is in decline. The trouble is that its deterioration is accelerating. The company is closing another 150 stores, including 108 Kmart locations, selling its Craftsman tools business and tapping up to $1 billion in credit to help stay afloat. The developments have prompted Fitch Ratings to raise concerns about how much cash Sears is burning through and prompted Moody's to downgrade its already low credit rating on the company due to declining sales.
The struggling retailer's revenue has fallen annually since 2007, and Sears hasn't made a profit since 2010. Analysts surveyed by Thomson Reuters expect those trends to continue in 2017 and beyond. Shares have lost more than half of their value over the past year, and it looks like Sears stock has a bleak future as a long-term holding.
2/3
Staples
Symbol: SPLS (opens in new tab)
Share price: $9.16
With a yield of 5.2%, Staples shares look mighty tempting to income-starved investors. But in reality the quarterly dividend hasn't increased in four years, and today's inflated yield is the result of a declining stock price. Shares of Staples have been falling steeply for years – losing about half of their value over the past two years alone – as Amazon and other online retailers chip away at the office-supply chain's market share. The company was further rocked in May, when its proposed merger with its main competitor, Office Depot, was blocked on antitrust grounds.
Earnings are forecast to slip to 88 cents a share for the 12 months ending January 31, from 89 cents the previous fiscal year, on a 3.8% decline in revenue. Staples has diversified its business over the past few years, UBS analyst Michael Lasser notes, but it probably won't be enough to reignite sales growth. Of the nine analysts tracked by Zacks Investment Research covering the stock, one rates it a "strong buy," but the other eight have it as "hold."
3/3
SuperValu
Symbol: SVU (opens in new tab)
Share price: $3.95
Even if you don't know the SuperValu name, you might have shopped in one of its supermarkets. The company operates under the Cub Foods, Farm Fresh, Hornbacher's, Shop 'n Save and Shoppers brands.
Intense competition from grocery chains such as Albertsons and Kroger has caused prices to fall across the industry. But it's hurting SuperValu more than most. Its revenue is declining faster than that of competitors, according to market research from CSI Markets. SuperValu has lower profit margins as well. In the quarter that ended December 3, sales in the wholesale business, which supplies independent grocers, were essentially unchanged, but sales at stores the company owns fell 3.4% year over year. Additionally, SuperValu surprised analysts and investors when it reported a quarterly net loss instead of a profit.
SuperValu shares are trading about one-third below their 52-week high and, like Sears stock, appear to offer little promise for long-term investors. The company's plan is to focus more on its wholesale business, but stagnant sales in that division in the most recent quarter weren't encouraging.
Senior Investing Writer, Kiplinger.com
Dan Burrows is Kiplinger's senior investing writer, having joined the august publication full time in 2016.
A long-time financial journalist, Dan is a veteran of SmartMoney, MarketWatch, CBS MoneyWatch, InvestorPlace and DailyFinance. He has written for The Wall Street Journal, Bloomberg, Consumer Reports, Senior Executive and Boston magazine, and his stories have appeared in the New York Daily News, the San Jose Mercury News and Investor's Business Daily, among other publications. As a senior writer at AOL's DailyFinance, Dan reported market news from the floor of the New York Stock Exchange and hosted a weekly video segment on equities.
Once upon a time – before his days as a financial reporter and assistant financial editor at legendary fashion trade paper Women's Wear Daily – Dan worked for Spy magazine, scribbled away at Time Inc. and contributed to Maxim magazine back when lad mags were a thing. He's also written for Esquire magazine's Dubious Achievements Awards.
In his current role at Kiplinger, Dan writes about equities, fixed income, currencies, commodities, funds, macroeconomics, demographics, real estate and more.
Dan holds a bachelor's degree from Oberlin College and a master's degree from Columbia University.
Disclosure: Dan does not trade stocks or other securities. Rather, he dollar-cost averages into cheap funds and index funds and holds them forever in tax-advantaged accounts.