10 Great All-Weather Stocks
Wall Street pundits frequently pitch "defensive" stocks that should avoid steep losses in a downturn.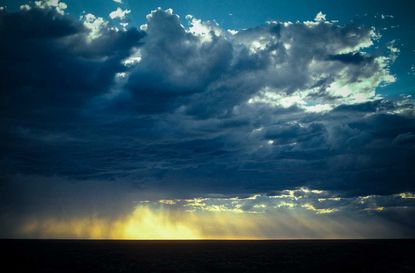 (Image credit: iStockphoto)
Wall Street pundits frequently pitch "defensive" stocks that should avoid steep losses in a downturn. Sounds terrific: stocks that stay afloat when the market is tanking! But if you want stocks that won't keep you up at night, you may need to look beyond the usual sleepy suspects.
The classic way to play defense is to own utilities, phone companies and businesses that sell necessities, such as cereal or toothpaste. These firms tend to make money in just about all economic conditions, pay big dividends and usually sail through choppy markets without suffering a lot of damage.
But stability comes at a price, es­pecially these days. Many defensive parts of the stock market look expensive, and their growth prospects are hardly impressive. Moreover, high dividend yields may not be enough to keep the stocks elevated if interest rates keep rising (because income seekers would likely swap the stocks for lower-risk bonds as their yields rise).
Our advice: Go for a mix of defensive stocks and companies with better growth prospects. The defensive holdings will likely pay off if the market takes a dip. Rising interest rates may pressure these stocks, but higher rates would probably coincide with strength in the economy, powering up shares of growth-oriented firms. With one exception, all of our picks pay dividends, resulting in a collective yield of 2.9%. Think of this as an all-weather lineup that can glide along smoothly in a rising market and avoid a nasty fall if stocks start to slide.
Stock prices and other data are as of November 30. Click on ticker-symbol links for current prices and more.
Senior Associate Editor, Kiplinger's Personal Finance
Daren joined Kiplinger in July 2015 after spending more than 20 years in New York City as a business and financial writer. He spent seven years at Time magazine and joined SmartMoney in 2007, where he wrote about investing and contributed car reviews to the magazine. Daren also worked as a writer in the fund industry for Janus Capital and Fidelity Investments and has been licensed as a Series 7 securities representative.