The 10 Best Closed-End Funds for 2018
It might be difficult to top 2017's performance by closed-end funds.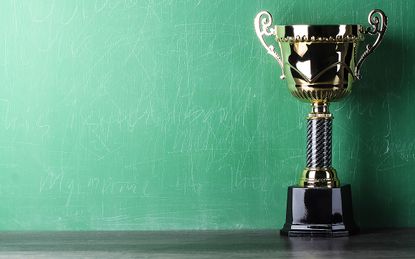 (Image credit: Getty Images)
It might be difficult to top 2017's performance by closed-end funds. Last year, CEFs — which typically invest in stocks, bonds or a blend of both — returned 12.4% on average, according to data compiled by CEF Insider. Since the average distribution rate for these funds is 6.6%, that means investors were enjoying both significant income and some portfolio growth.
Many CEFs are poised to keep up the performance in 2018. The best closed-end funds for this year have a perfect blend of investment themes that are set up for success, as well as high distributions that put similar exchange-traded funds to shame.
Not everyone is on the closed-end fund bandwagon quite yet, as is apparent considering that most closed-end funds' assets can be counted in the millions, while the ETF world has dozens of billion-dollar funds. Much of that can be chalked up to the higher fees charged by CEFs, which tend to be actively managed; many ETFs are passively managed and thus can afford to levy much smaller expenses. But as Contrarian Outlook's Brett Owens notes, smart buying can offset those fees.
"It's easy to get the fee "comped" if you simply buy a fund when it trades for a discount to its net asset value," Owens says. "For example, if a fund charges a 1.5% management fee, and you can buy it at a 7.5% discount, you've got your management fee comped. Plus, you've secured another 6% in 'free money upside.'"
The best CEFs for 2018 don't have much in common. They span numerous categories, from international stocks to tech and even bonds. And while most of them are high-yielding in nature (up to 13%), a few are growth-focused. But the one thing these picks all share is that they all should be supported by a few favorable tailwinds for the rest of this year.
Data is as of Feb. 16, 2018. Distribution rate can be a combination of dividends, interest income, realized capital gains and return of capital, and is an annualized reflection of the most recent payout. Distribution rate is a standard measure for CEFs. Fund expenses provided by Morningstar. Click on ticker-symbol links in each slide for current share prices and more.
0
Contributing Writer, Kiplinger.com
Michael Foster is the Lead Research Analyst for Contrarian Outlook, where he writes CEF Insider. He has written on high-income assets, dividends, closed-end funds and exchange-traded funds for a number of publications including Forbes, Bankrate and SeekingAlpha. Michael finished his PhD in 2008 and has been advising investors since 2011.