8 Retail Stocks That Are Doing It Right
Retailing has been forced into a transformation over the past decade.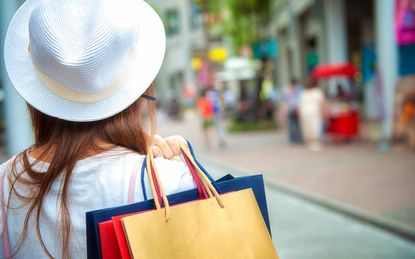 (Image credit: Getty Images)
Retailing has been forced into a transformation over the past decade. And some retail stocks, once dogged by fear of those changes, have become attractive buys once again.
The rise of Amazon.com (AMZN (opens in new tab)) and internet commerce has thinned the herd and continue to pick off stragglers. But several of the chains that continue to survive are premium or otherwise sought-out destinations that demand your attention.
Some retailers are no longer just retailers, but manufacturers (opens in new tab). They have increasing control over both their supply chains and what consumers pay. Others don't just sell goods, but lifestyles, experiences, journeys. Many are not just conduits for other brands – they're brands themselves.
Read on as we evaluate eight retail stocks to buy as they rewrite the playbook. These companies look attractive for a number of reasons, including returns on their investments in e-commerce, siphoned business from failed competitors, successful efforts to strengthen their brands and more.
Data is as of Feb. 9. Dividend yields are calculated by annualizing the most recent payout and dividing by the share price.
Contributing Writer, Kiplinger.com
Dana Blankenhorn has been a business and technology journalist since 1978. His work has appeared in newspapers including the Chicago Tribune and magazines such as Interactive Age. But he has spent most of his career online, spotting future trends in over a dozen beats from e-commerce to open source, and from renewable energy to blockchain, working for such publishers as TheRegister.com, ZDNet, InvestorPlace, TheStreet.com and Yahoo Finance.