5 Sin Stocks You Can Feel Good About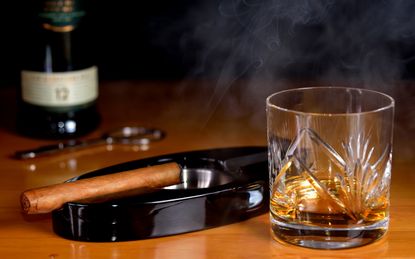 (Image credit: Getty Images)
Sin stocks – shares of businesses that make weapons, operate casinos, brew beer and grow tobacco, among other activities – are immoral and don't merit their precious investment dollars.
However, these stocks have the potential for massive outperformance, and many have – sometimes spectacularly.
In some cases, sin stocks are attractive because their businesses are recession-proof. Alcohol, for instance, lubricates in good times and in bad – when things are well, people celebrate with alcohol, and when they're not, that same alcohol is used to forget that things aren't so grand. In fact, some sin-stock industries are actually in the consumer staples sector because they're considered just as essential as toilet paper and canned food.
One particular type of sin stock – gun companies – is on the ropes right now, with banks cutting ties to companies that produce guns, and fund providers finding ways to allow customers to avoid investing in these stocks. However, numerous other vice industries warrant a look right now.
If you can't let sin stocks into your portfolio, stop reading. If you can, though, read on to learn about five stock picks that are so "bad," they're good.
Data is as of April 10, 2018. Dividend yields are calculated by annualizing the most recent quarterly payout and dividing by the share price. Click on ticker-symbol links in each slide for current share prices and more.
Contributing Writer, Kiplinger.com
Email: ken.berman@gorillatrades.com
Website:
gorillatrades.com
(opens in new tab)
LinkedIn:
Gorilla Trades
(opens in new tab)
Phone: (866) 222-6639
Ken Berman has been buying and selling stocks since he was a teenager and met with early success trading then-fledgling biotech stocks like Amgen, Biogen and Immunex. He later became a broker and worked for two wire houses, where he developed a proprietary system for buying and selling equities. In 1999, Mr. Berman formalized his method under the Gorilla Trades name and now has subscribers in the U.S. and 55 other countries around the world.